One person was killed in a head-on collision on SH-242
after trailer detaches & veers into oncoming traffic.
Image Credit: KHOU & KPRC
---
One person was killed and another was injured on Tuesday afternoon when a trailer came unhitched at highway speeds and struck another vehicle head on.
According to Texas Department of Public Safety officials, the fatal accident occurred on Texas State Highway 242 (at the Crystal Creek bridge) in Montgomery County on Thursday afternoon shortly before 2:00 p.m.
Witnesses reported to police that a pickup truck was towing a trailer westbound on TX-242, when the trailer came loose and veered into the eastbound lane of traffic before slamming into an oncoming Infiniti Q35 sedan head-on. DPS also said a third vehicle (a silver Hyundai Santa Fe SUV) was involved in the wreck. "It's sad. It's horrific," said Texas DPS Sgt. Erik Burse. "There's pieces of vehicles everywhere."
As a result of the collision, one person reportedly died at the scene. Another victim was taken to Memorial Hermann Hospital in The Woodlands to be treated for minor injuries. The victims have not been identified at this time.
Pictures from the accident scene show a damaged food trailer emblazoned with the name and logo of the "Fish Tales" restaurant, as well as the words "Crawfish Cooking Team." Troopers said the driver towing the trailer was uninjured and is cooperating. The accident remains under investigation.
It will be interesting to see what investigators determine led to the trailer becoming unhitched. Was there some sort of catastrophic and unforeseeable failure, or was the trailer simply not properly secured in the first place? Drivers are responsible for transporting cargo in a safe manner. If it can be shown that this fatal accident was the result of negligence or carelessness, they may open themselves up to criminal charges as well as civil lawsuits brought by the victims and/or their families.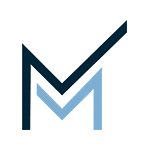 Montgomery Law is a Dallas-based personal injury law firm focused on getting clients the justice and compensation they deserve.
Call us toll-free at 1-833-720-6090 to discuss your case today for no cost.