Husband & wife killed in head-on collision near Anna,
after pickup truck driver crosses into oncoming lane.
Four people were killed, and three others were hospitalized after the driver of a pickup truck crossed into the oncoming lane of traffic on State Highway 121 and caused a serious collision in rural Collin County.
Texas DPS troopers responded to the scene of the two-vehicle crash on TX-121 near County Road 581 at around 6:45 p.m. Saturday evening.
According to reports, a family from Paris, Texas was traveling northbound on Highway 121 in a 2005 Honda Pilot, when the driver of a southbound 2014 GMC pickup truck veered across the center yellow line and into the path of Emerson's vehicle. As a result of the wrong-way collision, the Honda rolled into a ditch on the east side of the road.
The driver of the Honda, 54-year-old George (Chris) Emerson, and his wife, 58-year-old Becky Emerson, were both pronounced dead at the scene of the crash. Their daughter, 22-year-old Misty Emerson, was transported to Medical City McKinney hospital for treatment of serious injuries.
The driver of the GMC pickup truck, 24-year-old Karen Villegas, was pronounced dead at the scene. 22-year-old passenger Otoniel Hernandez was transported to Medical City Plano hospital where he also succumbed to his injuries. 29-year-old passenger Jose Galicia was hospitalized with serious injuries, and a two-year-old male passenger was transported to an area hospital for treatment of non-life-threatening injuries.
Investigators note that it was raining at the time of the fatal car accident, but have not yet determined what ultimately caused the driver to cross into the the northbound lane of traffic.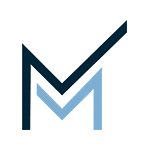 Montgomery Law is a Dallas-based personal injury law firm focused on getting clients the justice and compensation they deserve.
Call us toll-free at 1-833-720-6090 to discuss your case today for no cost.