Two men have been wrongfully killed in a car accident
due to another driver's failure to control their speed.
Two people were killed Wednesday morning following a violent rear-end collision on Interstate 20, about one mile east of Odessa, Texas.
At around 9:49 a.m. on Wednesday, police were called to the scene of a four-vehicle crash on westbound I-20 near East Loop 338 in Ector County. According to DPS officials, 42-year-old Ivan Dominguez-Jaimes (of McKinney) and 43-year-old Kewalkumar Vyas (of Katie) were both killed in the collision.
Investigators say that Ivan Dominguez-Jaimes was driving westbound on I-20 when he slowed for congested traffic. A short time later, the driver of a westbound 2012 Ram 3500 heavy-duty pickup truck (which was also towing a trailer) failed to control his speed and slammed into the rear of Dominguez-Jaimes' 2017 Nissan Sentra. The collision caused a chain reaction accident involving two additional vehicles, and both the Nissan and the Ram caught fire.
Ivan Dominguez-Jaimes and his passenger, Kewalkumar Vyas, were both pronounced dead at the scene of the accident. The driver of the Ram, 68-year-old Samie Whittington (of Missouri City) was taken to Medical Center Hospital in Odessa for treatment of non-incapacitating injuries. The two other drivers involved were reportedly uninjured.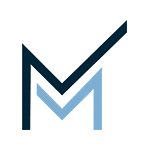 Montgomery Law is a Dallas-based personal injury law firm focused on getting clients the justice and compensation they deserve.
Call us toll-free at 1-833-720-6090 to discuss your case today for no cost.