One student from Terry Middle School has been killed,
after a Mesquite ISD school bus crashed & caught fire.
Image Credit: HTV
---
On Wednesday afternoon at around 3:45 p.m., Mesquite police responded to the scene of a one-vehicle accident on Lawson Road, between Interstate 20 and E. Cartwright Road.
According to reports, a Mesquite ISD school bus carrying 42 students was headed back to Terry Middle School when the vehicle ran off the road into a ditch and came to a rest on its passenger side. The school bus also struck an electric pole during the crash, which caused an overhead power line to fall onto the bus and spark a vehicle fire.
"The bus started swerving left and right and I flew out of my seat," said student Sergio Conaway. According to 6th-grader Ramona Mitchell, "It (the bus) slammed into an electric poll and started getting smoky and fiery."
With the bus rolled over onto its passenger side, students were forced to escape using the rear emergency door and rooftop hatch. First responders and people in the area rushed to help free the students from the fiery wreck, but tragically, one student (identified as 12-year-old Jazmine Alfaro Villarreal) died at the scene. Another child who was on the bus said that everyone tried to help the victim, but no one was able to.
"MISD employees and first responders acted quickly & risked their own lives to save these children," the district said in a tweet. "We know these citizens saved many lives tonight and we are deeply moved by and thankful for their heroic acts."
The bus driver (identified as 67-year-old John Johnson) and three other students were transported to local hospitals with non-life threatening injuries. Three Mesquite police officers who assisted in rescue efforts were also taken to the hospital and treated for smoke inhalation. The bus driver, who has worked for Mesquite ISD since 2011, is said to be doing okay.
Following the accident, the 38 other students were returned to Terry Middle School where counselors met them and their families. Many of these students were left with cuts and bruises, but their injuries were not considered to be major.
Nearby resident Donald Hodge told NBC5 that the road is a "known trouble spot." According to data provided by TxDOT, there have been 68 reported crashes on this same stretch of road since 2010.
District officials said that this school bus was, in fact, equipped with seat belts. Police are still investigating the accident to determine the cause, but say there were no other vehicles involved. A GoFundMe account has been established to help cover Villarreal's funeral expenses.
The Mesquite Police Department released an accident report on Thursday, but it's important to understand that the official investigation into the cause of the crash is still underway. A witness driving behind the bus reported that the accident started when the back passenger side tires of the bus left the road, but the initial report does not give more details on how or why this occurred.
One would suspect that a singe-vehicle accident like this would be attributed to driver negligence, but the truth is that we simply do not have enough information at this point to identify what caused the bus driver to initially lose control of the vehicle.
Our thoughts and prayers are with all of those affected by this tragic event, and hope that for everyone's sake the cause of this bus accident is thoroughly investigated.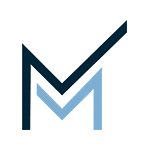 Montgomery Law is a Dallas-based personal injury law firm focused on getting clients the justice and compensation they deserve.
Call us toll-free at 1-833-720-6090 to discuss your case today for no cost.