Has someone you love suffered a power line accident?
Our law firm can help you seek justice & compensation.
While rare, accidents involving power lines often result in catastrophic or fatal injuries. At Montgomery Law, our job is to help these victims and their families seek the justice and compensation they deserve.
Power lines provide electricity to our homes and businesses, yet we all know that they can pose a serious danger in certain circumstances. Transmission lines can carry hundreds of thousands of volts, which means that there can be no room for mistakes. One small act of negligence can lead to tragic consequences.
For those of you who've recently lost a loved one in a power line accident, we understand that you want—and deserve—answers. Our job is to work on behalf of victims and their families to ensure that a full investigation is performed, and that those found liable are held financially responsible for their negligence.
While no amount of money can ever come close to undoing the harm caused by a powerline accident, the civil justice system can be a very powerful tool. A civil claim or lawsuit not only seeks to provide compensation to the victim and/or their family—but can also lead to industry-wide safety improvements aimed at preventing similar tragedies from occurring in the future.
If you have questions or would simply like to discuss the options available to you and your family, we invite you to contact our law firm 24 hours a day by phone or email. Consultations are always free, and the attorneys at Montgomery Law handle all personal injury and wrongful death cases on a no-win no-fee basis. Call our team today at 214-720-6090 (local) or 1-833-720-6090 (toll-free) to learn more about how we can help.
Power Line Accidents Have Many Causes
There are a number of ways in which someone might come into contact with an energized power line. Buried utility lines can be severed during excavation or drilling, overhead lines can be struck by construction equipment (cranes, ladders, etc.), and downed power lines could even put curious children or unaware passersby at risk.
Even in this age of technology, transmission lines do not always cut power when line damage is detected—if it's detected at all by the power company. A damaged or downed power line can still transmit an incredible amount of electricity via contact with nearby fences, vehicles, trees, buildings, or even the ground.
We've seen situations where lines had fallen due to shoddy installation or lack of proper maintenance, and even situations where simple insulation could have prevented a foreseeable electrocution accident.
No matter what caused (or led up to) the accident, it's always in your best interests to ensure that a full and thorough investigation is performed as soon as possible. If it's discovered that someone else's negligence (be it an employer, the electricity provider, etc.) contributed to the accident, you have every right to hold them financially responsible for your losses.
Work-Related Power Line Accidents
According to the National Institute of Occupational Safety and Health (NIOSH), the construction industry accounts for approximately 8% of the United States workforce. However, it's responsible for 44% of all work site fatalities. Electrical accidents are the 6th leading cause of workplace deaths in the US, with more than 300 fatalities and 4,000 injuries reported every year.
The majority of power line accidents tend to occur to those on the job. In these cases, the Occupational Health and Safety Administration (OSHA) will likely perform an investigation to determine if the employer violated any safety standards. It's important not to rely on the results of the OSHA investigation, as it can take months to prepare and may not even provide any real answers as to who may share in liability.
If an employee suffers an electric shock injury or is killed as the result of a work-related powerline accident, it's important to discuss your case with an attorney as soon as possible. Texas is unique in that not every employer subscribes to workers' compensation insurance. Whether or not you have standing to file a workers' comp claim or a lawsuit depends upon several key factors. At the same time, if your claim is against a third party—such as the power company (e.g., for failing to de-energize the lines), then the employee and/or their family may have a valid third-party personal injury or wrongful death claim regardless of their employer's WC status.
Dallas Power Line Accident Lawyers
Losing a loved one to a power line accident can be devastating. Suffering catastrophic injuries from this type of accident can similarly be life-changing. Our team believes that victims deserve a voice; someone to fight for what's right, and to look out for their best interests. We're dedicated and will fight hard for the compensation that you deserve.
At Montgomery Law, we handle all cases on a no-win no-fee basis. Consultations are always free, and we're available 24 hours a day by phone or email. To discuss your case with us today, call 214-720-6090 (local) or 1-833-720-6090 (toll-free).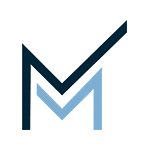 Montgomery Law is a Dallas-based personal injury law firm focused on getting clients the justice and compensation they deserve.
Call us toll-free at 1-833-720-6090 to discuss your case today for no cost.