Police say the other driver was under the influence,
and will be charged with intoxication manslaughter.
Image Credit: NBC DFW
---
A drunk driving accident in Northwest Dallas early Sunday morning has left one man dead, and another facing an intoxication manslaughter charge.
Dallas police responded to the scene of a two-vehicle accident at the intersection of Timberline Drive and the Webb Chapel Extension at around 12:45 a.m. Sunday morning. According to investigators, 58-year-old Pedro Almendarez-Chavez was traveling eastbound on Timberline when his vehicle was struck on the passenger side by a pickup truck traveling at a high rate of speed. As a result of the violent collision, Almendarez-Chavez's vehicle spun into a curb, rolled over, and came to a rest on its side.
Tragically, Pedro Almendarez-Chavez was pronounced dead at the scene of the accident.
Police identified the driver who caused the accident as 22-year-old Josue Rodriguez-Cruz. Rodriguez-Cruz was subsequently transported to Parkland Hospital for treatment of injuries, where officials say he was found to be under the influence of alcohol. According to Dallas Police, the driver will be charged with intoxication manslaughter.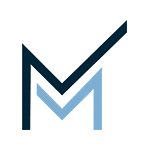 Montgomery Law is a Dallas-based personal injury law firm focused on getting clients the justice and compensation they deserve.
Call us toll-free at 1-833-720-6090 to discuss your case today for no cost.