Have you been hurt in a Dallas drunk driving accident?
The attorneys at Montgomery Law are here to help.
Accidents caused by drunk drivers often lead to contentious insurance claims. Insurance companies will look for any reason to delay, deny, and defend, which is why it's important to discuss your case with an attorney before making any decisions.
Despite massive public information campaigns, drunk driving remains a major problem across the United States—and especially here in Texas. The Lone Star State sees more drunk driving accidents than any other state, and the city of Dallas has the second highest number of fatal DWI accidents statewide.
If you or someone you love has been hurt in a Dallas drunk driving accident, the attorneys at Montgomery Law are here to help. Beyond the criminal charges that a drunk driver may face, victims have every right to seek compensation for their injuries, pain and suffering, and other related losses.
Our Dallas lawyers are dedicated to helping people who've been injured in all types of accidents—including those caused by drunk drivers. We are fierce advocates for our clients, working tirelessly to get victims and their families the compensation they deserve.
At Montgomery Law, we handle all car accident claims on a no-win no-fee basis. Consultations are always free, and we're available 24 hours a day by phone or email to answer your questions. Call us now at 214-720-6090 (local) or 1-833-720-6090 (toll-free) to learn how we can help.
What To Do After You're Hit by a Drunk Driver
If you've been injured in a Dallas drunk driving accident, there are several things you need to do in order to hold the other driver responsible, as well as to protect your ability to recover the compensation you're owed.
Seek medical attention immediately. While you may be tempted to "tough it out" and/or refuse medical attention at the scene of the crash, understand that any delay in treatment can have a drastic impact on the strength (and value) of your claim.
Collect evidence. If possible, take pictures/video at the scene, collect the other driver's insurance information, write down your recollection of the crash in as much detail as possible, and request your official crash report number from the responding officer.
Speak with a car accident lawyer. Drunken driving accidents are complex, and liability is often contested by insurance companies. Before you even file a claim, it's important to understand your options—as well as what to expect.
While you have little actual control over whether or not police decide to pursue criminal charges against the drunk driver, you do have the option of holding the drunk driver financially responsible for their actions through the civil justice system.
Insurance companies commonly attempt to skirt liability in these cases—sometimes claiming that there's no coverage, that fault is not clear, or that they're unable to contact the other driver. You do not have to play these games. By hiring a lawyer to handle your case on a no-win no-fee basis, you give yourself the best chance at recovering the true value of your claim with no unnecessary delay.
Alcohol Service, The Law & Liability
When it comes to personal injuries and wrongful deaths caused by drunk driving accidents, liability is surprisingly complex. While it's obvious that drunk drivers are liable for accidents that they cause, by law, those who provide alcohol irresponsibly can also share in liability. This can include:
A social host who provides alcohol to a minor.
A store which sells alcohol to a minor.
A bar, club, or restaurant that over-serves an obviously-intoxicated customer, pursuant to TABC rules.
Texas' dram shop laws are not meant to deflect blame away from the drunk driver. On the contrary, they allow victims to hold all parties in the chain of liability proportionally responsible for their negligence. Serving alcohol is not a right; it's a privilege given to businesses who operate responsibly. Businesses which routinely put the community at risk by over-serving alcohol in violation of their liquor license deserve to be held responsible for their negligence.
In most cases, you or your attorney will begin by filing a claim with the other driver's insurance company. Your attorney can investigate the facts of the case at no cost to you in order to determine whether or not additional parties may share in liability. This may be particularly important in cases where the drunk driver is uninsured or underinsured.
How Much Is a Drunk Driving Accident Case Worth?
It goes without saying, but the potential value of any drunk driving accident claim depends entirely upon the facts of the case. In general, the higher your damages are, the higher your demand will be. These damages (losses) will be divided into two categories: economic and non-economic.
Economic damages include losses that you've suffered which are quantifiable in terms of a dollar amount. This can include things such as property damages, medical bills (both past and future), lost wages, etc.
In contrast, non-economic damages cover the types of losses that are harder to put a number on. This can include compensation for one's pain and suffering, scarring, disfigurement, emotional distress, and loss of enjoyment of life.
We understand that many victims are eager to work out a quick settlement, but it's extremely important that you never discuss numbers with the insurance company until after you've completed treatment and calculated your total losses. While a five-figure settlement offer may sound tempting early on, it's always smart to discuss these things with an attorney before making any decisions.
Auto accident victims often face an uphill battle to get their life back on track—physically, emotionally, and financially. The last thing you need on your plate right now is a contentious battle with the insurance company. Luckily, law firms like ours exist to help people in this exact situation.
Hiring an accident attorney costs you nothing out of pocket and ensures that you have the best chance at a successful claim. Not only will your attorney investigate your case, file a claim, and fight for every penny you're owed, but they can also help you get medical treatment at no out-of-pocket cost. More than anything, your attorney is there to look after your best interests every step of the way.
At Montgomery Law, we understand how difficult it can be to recover from a car accident—especially when a drunk driver is involved. While it's true that a monetary settlement or award won't necessarily make you "whole" again, it can help relieve the financial strain and stress that comes with an injury accident.
To learn more about the Dallas drunk driving accident lawyers at Montgomery Law, shoot us an email or call us at 214-720-6090 (local) or 1-833-720-6090 (toll-free). We're happy to answer your questions at no cost, and we never charge a fee unless we win your case.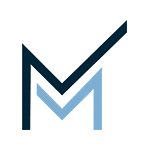 Montgomery Law is a Dallas-based personal injury law firm focused on getting clients the justice and compensation they deserve.
Call us toll-free at 1-833-720-6090 to discuss your case today for no cost.