A female employee was killed in a warehouse accident,
after being struck by a 1-ton bale of recycled material.
A 31-year-old female worker was crushed to death early Thursday morning when a bale of recycled materials—weighing one ton—fell on top of her at a Fort Worth recycling facility.
Shortly before 2:30 a.m., police and first responders were called to the scene of an industrial accident at Republic Services; a waste management company located at 6200 Elliott Reeder Road in Fort Worth, just south of Airport Freeway.
According to police, the employee was in a warehouse where several 1-ton bales of recycled materials were stacked on top of each other three high when two of the bales became unstable and toppled. The victim, a mother of four who had been working near the bales, was struck and wrongfully killed as a result.
According to the Tarrant County medical examiner, the victim has been identified as 31-year-old Renisha Mitchell of Fort Worth. Police and OSHA officials are investigating. In a statement, Republic Services says that it's fully cooperating with local authorities.
The woman's brother and sister told CBSDFW that they feel the accident could have been easily prevented and believe more needs to be done immediately. "They need to have someone there to be accountable to how something is stacked. There should be a walkway where people go, where they're not in the direction of something falling on top of them," said Russell. "It's their job to keep you safe…"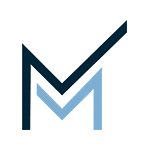 Montgomery Law is a Dallas-based personal injury law firm focused on getting clients the justice and compensation they deserve.
Call us toll-free at 1-833-720-6090 to discuss your case today for no cost.