Have you been injured in a Dallas warehouse accident?
Contact our attorneys today for a free consultation.
When it comes to warehouse environments, workplace safety is imperative. When workers are injured or killed on the job, our job is to seek justice on the victim's behalf.
Warehouses are busy environments which can oftentimes be dangerous. Many warehouses put workers in close proximity to heavy machinery, trucks, inventory racks, and various other potential hazards. Warehouse and fulfillment center workers are also usually on production-based quotas or incentives which stress productivity over worker safety.
As a personal injury law firm, we understand the pain, confusion, and frustration that comes with a work-related accident. While it may seem like no one is looking out for you and your family's best interests, we're here to help people in your exact situation. If you've been hurt in a Dallas-area warehouse accident, we ask that you call us today for a free consultation at 214-720-6090 (local) or 1-833-720-6090 (toll-free).
The rights available to you following a Texas work injury can be complex, but we're happy to evaluate your potential claim at no cost or obligation. If we feel as though our law firm can help, Montgomery Law will offer to handle your entire claim on a no-win no-fee basis.
Warehouse Accidents and Workers' Compensation
Most people assume that all work injury claims are workers' compensation claims—but that's not necessarily true. Texas is the only state which allows employers to opt out of the workers' compensation system—and many of them do. Employers who do opt out (known as "non-subscribers") do so to avoid paying expensive premiums, but it also opens them up to liability should an employee become injured on the job.
You see, if an employer has workers' comp, they're essentially shielded from all employee-involved personal injury lawsuits (except those involving gross negligence). The trade-off is that workers are generally guaranteed some level of medical care and benefits (e.g., a portion of your lost wages) in the event of an injury or illness. On the other hand, if the employer did not have workers' comp, employees are technically entitled to full reimbursement of their related losses (e.g., medical bills, pain and suffering, lost wages, lost future earnings, etc).
While many employers go through great lengths to pretend to have workers' comp coverage, you really need to verify this with the Texas Department of Insurance before making any decisions regarding your claim. Our law firm can check their WC status for you, anonymously and at no charge, during your initial consultation with us.
If your employer is confirmed to be a non-subscriber, our attorneys can likely help you with your claim. If your employer does have workers' comp, it's still important that you speak to an attorney about your case as you could have an additional product liability claim against an equipment manufacturer or third-party.
Types of Warehouse Accidents and Injuries
Warehouse jobs are often quite labor-intensive, and thus there are numerous ways in which workers can become injured. From chemical exposure to defective machinery, almost every workplace accident can be traced back to negligence. When it comes to warehouses, factories, and fulfillment centers, the most-common types of accidents tend to be:
Injuries come in all shapes and sizes, and with varying degrees of severity. When it comes to warehouse environments, the most common types of injuries include:
Broken bones

Internal injuries

Head injuries

Eye injuries/blindness
Blunt force trauma

Back and/or neck injuries

Digit or limb amputation

Heat exhaustion or stroke
Cuts, strains & sprains

Nerve damage

Burns
If you were injured in a warehouse accident, you may be owed compensation for any damages and expenses incurred as a result of the accident. Employers are tasked with providing a safe workplace, maintaining their equipment, training their workers, and adhering to OSHA policy and guidelines. In the majority of work accident cases we've seen, there's always some portion of liability on the employer.
While you may not realize it, a simple investigation could reveal obvious signs of negligence on behalf of the employer. Was safety equipment (including warning signage) adequately used? Were machine safeguards removed or disabled? Were noise levels higher than permissible? Were all employees properly trained and supervised?
Injuries arising from a warehouse or factory accident can be painful, stressful, traumatic, and can have the potential to affect your life forever. Whether your injuries are minor or catastrophic, you are entitled to adequate care and compensation.
At Montgomery Law, we're experienced in handling Texas work accident claims. We are fully committed to helping you and your family obtain the best possible outcome to your case, and we're happy to answer your questions 24 hours a day by phone or email. Best of all, our law firm works exclusively on a no-win no-fee basis.
If you've been injured or have lost a loved one in a Dallas work accident, call Montgomery Law for a free consultation at 214-720-6090 (local) or 1-833-720-6090 (toll-free). While we may not be able to help with every case, at the very least we can offer you a bit of free insight into your options moving forward.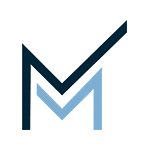 Montgomery Law is a Dallas-based personal injury law firm focused on getting clients the justice and compensation they deserve.
Call us toll-free at 1-833-720-6090 to discuss your case today for no cost.