Dallas has the highest accident fatality rate in Texas.
Now city officials are looking for ways to change that.
According to a study by the National Highway Traffic Safety Administration (NHTSA), Dallas has the fifth-highest rate of traffic-related fatalities in the United States.
Of the 25 most populated cities in the US, only Jacksonville, Phoenix, Detroit, and Memphis have more auto accident fatalities per capita than Dallas, Texas. Dallas also ranks fifth worst for fatal pedestrian accidents. To put it bluntly, data shows that 14.47 people per every 100,000 died on Dallas roads in 2017.
Fort Worth doesn't fare much better as it had the sixth-highest traffic accident fatality rate in the US, with 12.58 people killed per every 100,000. In fact, Texas' four other largest cities—Houston, Austin, El Paso, and San Antonio—also rank in the top 13.
When it comes to the city of Dallas, half of all traffic fatalities occur on only 8% of our roads. On average, two people are killed in Dallas car accidents each and every week. Many experts blame poor infrastructure, which is frustrating because the city currently has around $2 billion in unfunded street improvement needs.
Dallas' "Vision Zero" Plan
Last October, Dallas City officials sought to reduce these alarming statistics by partnering with Vision Zero; a collaborative campaign focused on helping communities work toward safe mobility.
One of the central aspects of Dallas' Vision Zero Action Plan is public education. Far too many accidents occur when drivers, cyclists, or pedestrians fail to yield, are distracted, or are simply unaware of the rules of the road. Providing community outreach that seeks to educate the public can go a long way. In a similar vein, funding teen-led peer-to-peer traffic safety programs can serve to reach a crucially underserved audience.
Another essential component is ensuring that roadways are safe. In Dallas, for example, the large number of straight roads tend to encourage speeding. To address this, the city may require any new road projects to use alternative design strategies. Problem areas such as confusing intersections, potholes, or poorly-lit areas need to be identified quickly and properly addressed—and funds must be available for these improvements.
City planning and design can also work to reduce the number and seriousness of traffic accidents by encouraging walking, safe cycling, and public transportation. This is often done through the use of street redesigns, improved lane markings, dedicated bike lanes, raised (obstacle-free) crosswalks, and speed bumps.
Recent Car Accident Statistics and Trends
While we're light years ahead of where we were in the 1970s when it comes to vehicle safety, car accidents are still the 13th leading cause of death in America. In Texas, alcohol-related traffic accidents were responsible for a whopping 26% of traffic fatalities. As far as serious injuries, in 2017 there were just over 17,500 hospital visits resulting from serious crashes.
According to the TxDOT data, there were 3,727 motor vehicle accident fatalities in Texas alone in 2017. The good news is that this represents a 1.77% overall decrease from the year before. The even better news is that NHTSA has demonstrated a continued downward trend in the number of nationwide traffic accident fatalities in 2018 and beyond.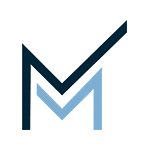 Montgomery Law is a Dallas-based personal injury law firm focused on getting clients the justice and compensation they deserve.
Call us toll-free at 1-833-720-6090 to discuss your case today for no cost.