Injured in an accident caused by snow or bad weather?
The Dallas attorneys at Montgomery Law can help!
While it's true that bad weather increases the likelihood of car accidents in Dallas, your ability to recover compensation for your injuries and other losses generally depends on a variety of key factors.
Wet weather, fog, and icy roads are often blamed for causing car accidents, but the truth is that liability for an accident almost always comes down to driver negligence. While some types of weather-related events (such as tornadoes and floods) could be considered "acts of god," inclement weather (e.g., rain, sleet, snow, fog, or ice) does not absolve a driver of his or her duty to "drive to conditions."
About 22 percent of all automobile accidents are in some part related to poor weather. You may think that winter weather like snow, ice, and sleet would be the largest cause of these accidents, however the vast majority of weather-related crashes occur during rainstorms or shortly afterward when the pavement is still wet.
If wet weather played a role in your car crash, understand that liability will almost always be contested by the other driver's insurance company. Their goal is to pay out as little as possible on every claim, and unless you have an attorney looking out for your best interests, they simply hold the upper hand.
At Montgomery Law, our job is to work on your behalf to ensure that you're compensated for 100 percent of your losses. We will investigate your claims, deal with the insurance company from beginning to end, and work to get you every dime you deserve. Best of all, it costs nothing out of pocket to hire us. We work exclusively on a no-win no-fee basis, and are happy to answer any questions you have by phone or email at no cost.
The Challenge of Proving Negligence
It goes without saying that motorists should adjust their speed, increase their following distance, and generally take extra care when driving in inclement weather or foggy conditions. Unfortunately, not all drivers seem to understand this. By not driving to conditions, they're jeopardizing their own lives and the safety of everyone on the road.
You may think it would be easy to prove that the other driver's negligent actions were the cause of the accident. However, that is rarely the case. Insurance companies have an obligation to defend their policyholders from accident claims, and if there's an injury involved, they will do everything in their power to deflect liability and point the finger elsewhere.
When it comes to car accidents involving bad weather, insurance companies will often attempt to place much of the blame on "external factors" like weather conditions in an attempt to reduce their liability. Additionally, you yourself may be accused of not driving defensively enough to avoid an accident given the weather conditions. If you don't have an attorney who can refute these arguments, the insurance company will never offer you anything close to the true value of your case (or they could deny your claim altogether).
The bottom line is that the insurance company is not on your side. They aren't looking to play fair, and they know all the tricks in the book. Without an attorney on your side, you're simply letting them control the entire process. You need someone on your side who has been down this road before, who will look out for your best interests, and who will fight to get you the money you deserve.
Montgomery Law is Here to Help
If you've been injured or have lost a loved one in a Dallas car accident, the attorneys at Montgomery Law are here to help. We're committed to listening to your needs, providing sound advice, and zealously advocating on your behalf. We take our responsibility to you seriously, and we will fight hard to make sure that you receive every penny you deserve.
We have considerable experience with weather-related car accident cases, and can answer your questions free of charge by phone or email. Call us today at 214-720-6090 (local) or 1-833-720-6090 (toll-free) to learn how we can help you on a no-win no-fee basis.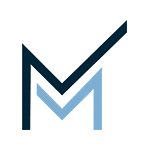 Montgomery Law is a Dallas-based personal injury law firm focused on getting clients the justice and compensation they deserve.
Call us toll-free at 1-833-720-6090 to discuss your case today for no cost.