If your car accident injury claim was unfairly denied,
our Dallas law firm can help on a no-win no-fee basis.
Unfortunately, without an attorney, the insurance company holds all the leverage when it comes to a personal injury claim. The good news is that if your claim is being unfairly denied, you can absolutely contest/appeal their decision—and we can help.
Drivers pay for auto insurance not only because it's required by law, but also because it provides some assurance should you become involved in a serious accident. Most drivers pay between $100-200 per month in premiums, but when it comes to a car accident injury claim, insurance companies will go to great lengths to avoid paying victims what they're truly owed.
The insurance industry has trillions of dollars in assets, enjoying average profits of over $30 billion a year. So why are they notoriously underhanded when it comes to settling personal injury claims? The answer's simple; because it works. No one can force an insurance company to pay on any claim except a judge, and if the victim doesn't have an attorney willing to take them to court, there's simply no reason for the insurance company to play fair.
Insurance companies have a team of in-house attorneys who are actively working against your best interests. But for some reason, victims are often hesitant to hire an attorney of their own. While this may come as a surprise to some, hiring a lawyer to handle your accident injury claim (even an unfair denial) will never cost you anything out of pocket. Our law firm works solely on contingency, meaning we only earn a fee if and when we recover compensation on your behalf.
Insurance Companies are Ruthless
Some of the nation's biggest insurance companies (e.g., Allstate, State Farm, Progressive, GEICO) frequently take advantage of victims by denying valid claims in order to boost their bottom lines. Unsurprisingly, many smaller car insurance companies (e.g., Fred Loya, A-MAX, Elephant, The General) are even more-shameless when it comes to their deceptive tactics.
These insurance companies fully understand the power they hold, and will take advantage of an unrepresented claimant at every opportunity. There's no "government watchdog" to ensure that claims are handled fairly, and there's nothing even preventing them from lying to your face.
They may tell you early on that your damages will be fully covered, only to reverse course and deny liability/coverage several months down the line. At this point your medical bills are piling up, and unfortunately, it may be too late for an attorney to help you. It's a brazenly deceptive tactic, but unsurprisingly common within the insurance industry these days.
To be clear, an insurance company will only accept liability and settle a claim if they believe there's a good chance you'll file a lawsuit and win more in court. They handle these types of claims on a daily basis, and they're simply not worried about you filing a lawsuit—unless of course you have a lawyer.
Hiring an attorney to handle your claim costs nothing out of pocket, and is beneficial for many reasons. Not only will your lawyer handle ALL communication with the insurance company moving forward, they'll also help you seek treatment, collect necessary evidence, prove up your damages, and submit an official demand. Insurance companies are notoriously deceptive, but as your attorney, it's our job to look out for your best interests and make sure you're compensated for all of your damages.
At Montgomery Law, we pride ourselves on the service we provide to our clients. We're focused on helping victims recover from their injuries, and dedicated to ensuring you get the justice (and compensation) you deserve. If the insurance company has unfairly denied your claim, call us today at 214-720-6090 (local) or 1-833-720-6090 (toll-free) for a free consultation.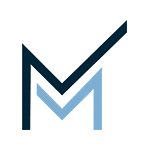 Montgomery Law is a Dallas-based personal injury law firm focused on getting clients the justice and compensation they deserve.
Call us toll-free at 1-833-720-6090 to discuss your case today for no cost.