Injured in a crash caused by a driver insured by GEICO?
Important information to know before you file a claim.
Learn insider information about how GEICO handles car accident cases, what to expect when filing a claim, and how you can give yourself the best chance of success.
If you've been involved in a car accident caused by someone else's negligence—and the other driver was insured by GEICO—you're likely wondering what to expect when filing a claim and negotiating a settlement.
The truth is that high-volume auto insurance companies like GEICO tend to run claims through a standard path or process. They know that most policy holders are simply willing to roll over and accept a sub-par settlement simply to avoid the paperwork, delays, and stress of a drawn-out claim. However, you do not have to play their games.
If you're serious about getting the payout you deserve for your accident, there is no better way than hiring an attorney who is experienced in handling claims against GEICO. If you have questions about the claims process or would simply just like to discuss your options moving forward, call the accident lawyers at Montgomery Law today. We're available 24 hours a day at 214-720-6090 (local) or 1-833-720-6090 (toll-free) for a free consultation.
We've all seen their funny commercials but make no mistake; settling a car accident injury claim with GEICO is never a simple or straight-forward affair. GEICO is now the second-largest auto insurance provider in the country, insuring over 28 million total vehicles. While GEICO is definitely successful as a business, every claim they deny or undervalue is money that goes directly to the company's bottom line—and they didn't accumulate $32 billion in assets by playing fair.
Like most other large insurance companies, GEICO uses the claims process to their advantage. They're not on your side, and they're not concerned with your wellbeing. Their adjusters are trained to act friendly only to get you to voluntarily hand over information that may harm your case.
From our law firm's experience, GEICO consistently undervalues nearly every personal injury case they handle. Additionally, they've become more aggressive in defending their policyholders, even in situations where liability seems clear and obvious. You have to understand that with every accident claim (especially those involving injuries), GEICO's only goal is to either find a reason to deny your claim altogether, or to otherwise pay out as little as possible.
What to Expect When Filing a Claim with GEICO
If the driver who caused your accident was insured by GEICO, you have the option of either filing a claim directly with GEICO, or through your own insurance company (if you have full coverage). When a claim is opened, GEICO will immediately assign a claims adjuster who will be tasked with determining liability, as well as assigning a perceived value to your claim (much lower than the true value) based on things like the value of your car, proportionate responsibility, the severity of the property damage, and/or the level of medical treatment your alleged injuries might require.
The insurance adjusters who deal with new claims are generally happy to present a settlement offer very early on, but this is almost always an insulting low-ball offer meant to either lower your expectations and/or gauge your level of resistance. These level-one adjusters are given a ceiling on how much they can even offer on said claim, and unless you hire an attorney, there's really no way they're going to offer you anywhere close to the true value of your case. In fact, when claimants do hire an attorney, one of the first things GEICO will do is reassign your case to a new adjuster with more authority and leeway when it comes to settlement offers.
Another thing that makes GEICO unique is that they're not interested in reimbursing you for the actual cost of your medical treatment. Instead, they'll decide whether or not your expenses were "usual and customary" for the type of treatments you received in your area. GEICO will then calculate their own "reasonable" medical expenses total and base their settlement offers on this amount—even though it'll be nowhere close to the amount you were actually billed.
Another sneaky thing we've seen by large insurance companies like GEICO is the purchasing of your hospital lien. This may sound like a good thing, but the only reason they sometimes do this is because they can buy liens for much less than they are worth. If, for example, you owed $50,000 in medical debt, GEICO might attempt to buy this lien from the hospital at a much lower cost (say $15,000). They'll then use this lower amount when determining their future settlement offers.
Should I Give GEICO a Recorded Statement?
Our advice when speaking to a GEICO claims adjuster is to say little, stick to the facts, and never admit fault. It's in your best interests to keep your responses to a minimum, and to never give a recorded statement without first speaking with an attorney. They can walk you through the process and tell you what to expect, as well as the kinds of things that you should avoid saying.
While most people believe that telling their side of the story is normal and harmless, recorded statements are not done for your benefit. Refer any questions about your injuries, medical care, or compensation to your attorney. If they make you feel pressured or uncomfortable for any reason, we strongly suggest ending the call and consulting with an attorney.
Does it Make Sense for Me to Hire an Attorney?
If your accident was relatively minor with no real injuries, there's likely not much that an attorney can do to increase the value of your case. On the other hand, if you were injured in the crash, it's almost always in your best interests to retain a personal injury attorney.
Oftentimes, just having the right representation at the beginning of a claim can demonstrate to GEICO that you're serious about your case. An experienced attorney can certainly give you leverage right from the start and will help increase your odds of receiving a higher settlement offer without the need for a lawsuit.
Our law firm has successfully brought countless cases against GEICO, and they understand that we mean business. They know exactly who we are, and that we'll stop at nothing to ensure that our clients are fairly compensated. We're with our clients every step of the way, and we won't hesitate to file a lawsuit if and when necessary.
By hiring Montgomery Law to help you with your claim, you can ensure that someone is always looking out for your best interests. We'll help gather relevant information (police reports, photos/videos, medical records, etc.) in order to investigate your claim, we'll handle all communication with the insurance company, and we'll help map out the best strategy for your case moving forward.
Best of all, the Dallas car accident lawyers at Montgomery Law handle all car accident cases on a no-win no-fee basis, meaning we never collect a fee unless (and until) we win you the compensation you deserve. To discuss your case today, call us at 214-720-6090 (local) or 1-833-720-6090 (toll-free) for a free consultation.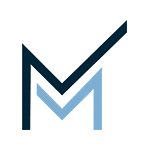 Montgomery Law is a Dallas-based personal injury law firm focused on getting clients the justice and compensation they deserve.
Call us toll-free at 1-833-720-6090 to discuss your case today for no cost.