SUV driver crosses center line of U.S. Highway 380,
causing the wrongful death of another driver.
Image Credit: NBC5
---
The westbound lanes of U.S. Highway 380 were closed in Princeton, Texas for several hours Wednesday January 3rd due to a head on collision that left one person dead.
Princeton Police told NBC 5 that an SUV was traveling east from Central Expressway, toward Lavon Lake, when the vehicle crossed the center line and struck a sedan traveling west.
The driver of the sedan was pronounced dead at the scene, while the SUV's driver was transported to the hospital. No word yet on their names or the cause of the crash.
Drinking and Driving Accidents
When we think about potential causes for car accidents like this, one of the first questions that comes to mind is, "was the driver drunk?"
Rear end collisions are commonly-caused by drivers not paying attention (perhaps due to texting or other common distractions), however, according to TxDOT, the majority of wrong-way car accidents are caused by drunk drivers.
Sometimes these drunk drivers fall asleep at the wheel and veer into oncoming traffic. Other times they're just so drunk that they have no control of their physical faculties and can quickly veer into other lanes of traffic.
If you have been injured due to a drunk driver, our firm can help. We have handled many car accident cases involving drunk drivers in Dallas, and understand how to gather the necessary information to help you win your case.
Texting and Tweeting While Driving
According to TxDOT, texting and driving is one of the leading cause of accidents on Texas roads. Many of these accidents are minor and happen during rush hour (bumper-to-bumper) traffic.
It's very common for drivers to look down at the phone in rush hour traffic, thinking the traffic is at a steady but-slow 15-20 mph pace, and then start texting or tweeting with their negligent little twitter fingers. All of a sudden traffic slows, and in the blink of an eye, BAM, rear end collision.
Though many of these accidents are minor, trust and believe that texting and driving causes many severe accidents as well, leading to serious injuries and/or death to innocent men, women, and children.
How many times have you driven down the highway and observed someone veering into another lane of traffic at a high rate of speed, then when you carefully passed by them, you saw them on their cell phone? Happens to me all the time, and I really wish more people understood just how dangerous it can be.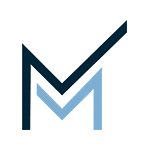 Montgomery Law is a Dallas-based personal injury law firm focused on getting clients the justice and compensation they deserve.
Call us toll-free at 1-833-720-6090 to discuss your case today for no cost.