Have you been burned/ injured by a defective battery?
Call or email our Dallas battery explosion attorneys.
Electronic cigarettes are supposed to be the safer alternative to old fashioned cigarettes, but the number of reported battery fires and explosions is now becoming a real concern.
Given the rapid growth of the e-cigarette industry, new vaping products and low-cost lithium-ion batteries are often rushed to consumer market without adequate safety testing. Unfortunately, the rush to get new products to market has resulted in a number of catastrophic injuries caused by exploding batteries.
You may have heard about 24-year-old William Brown, a Fort Worth man who was killed last month when his e-cig pen exploded in his face and severed an artery in his neck. While these types of accidents may seem rare, there were an estimated 2,035 emergency room visits related to burn injuries caused by e-cigarette explosions from 2015 to 2017. That's 40 times higher than the number of e-cig injuries reported by the FDA from 2009 to 2015.
Current state and federal regulations may be inadequate to protect consumers from every potential defect, but Texas law states that manufacturers are strictly liable for any injuries caused by a defective or faulty product.
Should you become injured as a result of a faulty or defective e-cig or battery, you may have what's called a "product liability" claim against the manufacturer—or even retailer. While bringing a product liability claim can be complex, the Dallas attorneys at Montgomery Law can explain your legal options (by phone or email) at no cost. In fact, if we feel as though we can help, our law firm will offer to handle your entire case from beginning to end on a no-win no-fee basis.
Causes of E-Cig Battery Explosions
There are several reasons that a vaporizer battery could explode and/or catch fire. For one, the battery can simply overheat. High temperatures can cause the cells within the battery to expand. While some types of Li-ion batteries may simply appear swollen, continued use can result in fires, burns, and explosions caused by "thermal runaway."
Given the sheer number of e-cig devices flooding the US market, it's inevitable that internal defects found in some devices will cause short circuits. A short circuit can easily cause a feedback loop which can lead to thermal runaway and self-destruction. If it can be shown that the manufacturer failed to reasonably protect against this foreseeable outcome, they could be held liable.
Improper storage is also quite common with lithium-ion batteries, especially if they're carried loosely in a pocket with other metallic objects such as coins or keys. Shorts can also be caused by damage to the battery itself, including any small rips or holes in the plastic sheath.
During normal operation, Li-ion batteries release small amounts of carbon dioxide gas. Unlike most types of Li-ion batteries, the majority of e-cigarettes use cylindrical batteries encased in a metal can and wrapped in a thin plastic sheath. While the gases released by the battery are usually contained, during thermal runaway, gases are often generated in such quantities and at such speed that the pressure can easily build up and essentially turn the device into a pipe bomb.
While it's true that user error sometimes plays a significant role in these accidents, the truth is that every case is unique. Battery manufacturers are rarely willing to accept responsibility, but that's why law firms like ours exist. At Montgomery Law, our job is to investigate your claims, deal with the insurance company, and make sure you get the compensation you deserve for your injuries.
Product Liability Claims in Texas
Product liability is an area of the law which seeks to hold a manufacturer, designer, creator, or seller of a product responsible for injuries caused by a defective or otherwise unsafe product. Manufacturers are strictly liable for damages caused by their products, meaning that victims do not even have to prove negligence on behalf of the manufacturer. The injured party only needs to prove that the product was defective and dangerous.
There are three primary types of product defects: manufacturing defects, design defects, and marketing defects. Manufacturing defects occur when the product has a flaw that wasn't part of the design but occurred via its manufacture, assembly, packaging, or shipping. Design defects are those that render the product—by its very design—unsafe for use. Marketing defects occur if a product is mislabeled or if the product warnings are inadequate to inform consumers of the potential foreseeable risks associated with the product.
In a strict liability case, the plaintiff (victim) must prove that the product was sold with an inadequate safety warning or in an unreasonably-dangerous condition, that the seller intended that the product reach the consumer in its current state, and that the product caused injury to the plaintiff or his/her property.
When it comes to recovering compensation though, you're often facing an uphill battle. Manufacturers will always attempt to deflect blame and point the finger at others within the chain of liability. Some battery manufacturers are based overseas, and thus are much more-difficult (but not impossible) to litigate against.
While every case is different, you deserve to have someone on your side looking out for your best interests. If you have questions or would like to discuss your potential case, call us today for a free consultation.
Our Attorneys are Here to Help
If you or someone you know has been injured by a defective vape or e-cig battery, our compassionate and knowledgeable personal injury lawyers are here to help you. Any serious or severe injury can be distressing, but we're here to handle your claim while you focus on recovering. Our highly-experienced Dallas attorneys are aware of the complexities inherent in Texas product liability cases, and we strive to provide effective legal representation to all our clients.
Our law firm can help conduct the investigations necessary to proving your claims, and will help seek the justice and compensation you deserve. Our Dallas lawyers have considerable experience with product liability cases, and handle all claims on a no-win no-fee basis. To discuss your case with us today, call us at 214-720-6090 (local) or 1-833-720-6090 (toll-free) for a free consultation.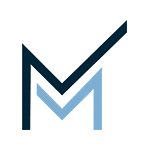 Montgomery Law is a Dallas-based personal injury law firm focused on getting clients the justice and compensation they deserve.
Call us toll-free at 1-833-720-6090 to discuss your case today for no cost.