Have you suffered an injury caused by a power tool?
Let our Dallas attorneys explain your legal options.
On the job or at home, power tools can be incredibly helpful—but they can also lead to serious injuries. While many are quick to blame power tool accidents on carelessness, the truth is that a number of factors can play a role when it comes to liability.
In many industries, power tools are absolutely necessary to get a job done. Power saws, angle grinders, drills, nail guns, welding equipment… Any power tool has the potential to cause catastrophic damage under certain conditions. If you've been seriously injured, it's important to discuss your case with an attorney as soon as possible.
An employer who fails to properly train/supervise a worker who suffers an injury at work may be held financially liable for the victim's medical bills, pain and suffering, as well as any lost wages resulting from the accident. Likewise, the equipment manufacturer could ultimately be held liable if the tool was defective or inherently dangerous by design.
Ultimately, every case is unique. Our job is to investigate the facts, answer your questions, and explain how we can help you and your family recover the compensation you deserve. If we feel as though we can't help you, we'll explain why. If we feel as though we can help, we'll offer to handle your entire case on a no-win no-fee basis. For a free consultation, call us today at 214-720-6090 (local) or 1-833-720-6090 (toll-free).
As previously mentioned, there are several underlying factors which can play a role when it comes to liability for a power tool injury; one of the most-obvious being the product itself. A defectively-manufactured (or poorly-designed) power tool can easily lead to a serious injury. As such, companies who manufacture defective power tools can be held strictly liable for a victim's related damages under product liability law.
In a product liability case, the burden is on you (or your lawyer) to prove that your injuries were the result of the manufacturer's negligence. Your case will likely revolve around one or more of the following three claims:
There was a manufacturing defect.
The product was defectively designed.
The product did not have proper/adequate warnings.
For example, consider a situation where there was a contaminant in the material used to make the guarding for a power saw. If the guard failed as a result and caused a hand injury, then the victim's claim would be based on the theory that the faulty power saw had a manufacturing defect. If the materials were fine, but the guard did a poor job at protecting the operator from harm, that may be considered a design defect. Finally, if the manufacturer did not include instructions about how to properly use the guard or warn of foreseeable hazards and a worker was injured, it could be a failure to warn case.
Power tool injuries often occur in the workplace, where employers may fail to properly train their employees—or worse, intentionally remove safety guards from their tools in order to increase efficiency. This raises the question of who's ultimately responsible when it comes to a workplace accident, and whether or not the victim can pursue a workplace injury claim against their employer.
While power tools can get a job done quickly, they often require specialized training. Unfortunately, many construction companies skimp on training in order to get the job done quicker—either not realizing or not caring that by doing so, they're putting the health and well-being of all their workers at risk.
When it comes to certain types of equipment, safety gear is an absolute necessity. This includes safety stops on and around the tools themselves, as well as personal protective equipment (PPE) for employees to physically wear. When an employer fails to provide adequate safety equipment (e.g., eye protection, hearing protection, respirator, etc.), they're obviously putting their workers at a much greater risk of foreseeable injury.
Unlike other states, workers' compensation coverage is not guaranteed in Texas. In fact, you'd be surprised to learn how many companies opt out of the program in our state. At Montgomery Law, our Dallas attorneys can look into the facts of your case, your employer's WC status (if applicable), and explain your options moving forward at absolutely no cost.
While reaching out to a law firm may sound intimidating, understand that we help people just like you every single day. Our lawyers only work with personal injury victims and the families of those wrongfully killed, and our main job at Montgomery Law is to ensure that you get the justice (and compensation) that you truly deserve. Best of all, we never charge our clients a penny out of pocket as we only get paid if and when we win.
We're committed to helping victims of all types of accidents recover for their losses. We thoroughly investigate all cases to determine who may be responsible, and work hard to achieve the most favorable outcome for our clients. Email us today or call 214-720-6090 (local) or 1-833-720-6090 (toll-free), and let us explain how we can help.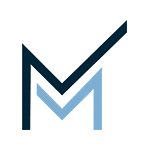 Montgomery Law is a Dallas-based personal injury law firm focused on getting clients the justice and compensation they deserve.
Call us toll-free at 1-833-720-6090 to discuss your case today for no cost.