Has your child been injured in a trampoline accident?
Our Dallas attorneys can explain your legal options.
If you or your child has been injured in a trampoline accident—whether in someone's backyard or at a trampoline park—the legal options available to your family depend upon several key factors.
We all know that trampolines can be fun, but they also lead to over 100,000 emergency room visits every year in the US. What rights do victims have after being hurt in a trampoline accident? Is someone barred from filing a personal injury claim simply because they signed a waiver? What if the accident was caused by defective equipment or someone else's negligence?
The truth is that liability is a complex subject. While this article will attempt to shed some light on the topic and explain how the law may apply in certain situations, we strongly recommend that you reach out to a personal injury attorney for a free consultation before making any decisions regarding your potential claim.
At Montgomery Law, all we do is help victims get the medical treatment they need as well as the compensation they deserve following a personal injury. Our job is to handle your entire case from beginning to end, and all cases are taken on a no-win no-fee basis. Call us today at 214-720-6090 (local) or 1-833-2720-6090 (toll-free) to learn how we can help.
Trampoline Park Accidents
Trampoline parks have recently burst onto the scene here in north Texas. That being said, the number of reported jump park injuries has increased a staggering 3,000 percent since 2010. It might surprise you to learn that Texas doesn't require trampoline parks to carry liability insurance, but what's scarier is that the state doesn't regulate these companies at all.
While there are more reported accidents on residential trampolines, jump park injuries tend to be much more severe. In fact, more than half of those injured at trampoline parks suffer from fractures, dislocations, or spinal cord injuries.
These types of businesses usually require participants to sign liability waivers in an attempt to shield themselves from a lawsuit should someone become injured. It's important to note, however, that these liability waivers may not even be enforceable. Parents cannot waive their child's injury claim in Texas, and many liability waivers are overly broad. If you or your child signed a release form prior to the accident, it's important that you share a copy of this document with your attorney.
While trampoline parks generally aren't limited to children, they do tend to cater toward a younger crowd. Kids in these age groups may not fully understand the risks posed, and this means that they're generally owed a higher duty of care while on the premises. Is the equipment inspected daily? Is the staff adequately supervising their visitors? Are they strictly enforcing their rules? The answers to these questions (and more) may have a significant impact on the strength of your claim.
In 2013, a teenager in Texas was awarded nearly $11.5 million after sustaining a traumatic brain injury at a trampoline park. In this case, a tear in the material allowed the teen to fall nearly five feet before striking his head on the concrete floor. The jury found the trampoline park grossly negligent and awarded the victim $5.5 million in compensatory damages and $6 million in punitive damages.
Residential Trampoline Accidents
When it comes to trampoline accidents that occur on private property (e.g., in someone's backyard), you're generally going to be seeking compensation through a negligence-based claim against the homeowner's insurance policy.
There are caveats to every case, but homeowners have an obligation to exercise appropriate care when it comes to the safety of people on their property. Did the homeowner take reasonable steps to prevent unauthorized access? Did they follow recommended safety precautions to prevent foreseeable injuries? Was the trampoline properly maintained? Was there adequate supervision? Depending on the circumstances, you may very well be owed compensation.
Even if you have no ill will toward the other party, the truth is that homeowners insurance exists for a reason. If you've suffered a serious injury and/or considerable damages as a result of a trampoline accident, call us today to discuss your options moving forward.
Premises liability law states that all property owners (businesses and homeowners alike) are required to take certain reasonable measures to ensure the safety of their visitors. While a liability waiver can protect business owners in some respects, they are in no way a blanket protection from personal injury or wrongful death lawsuits.
Within premises liability law is the assumption of risk doctrine—an affirmative defense that a defendant could raise in a negligence-based personal injury case. Specifically, assumption of risk occurs when the victim voluntarily exposes him/herself to a known and appreciated risk. Again though, this assumption of risk does not absolve the defendant of their own contributory negligence.
The truth of the matter is that personal injury lawyers exist for a reason. If law firms like ours didn't provide a valuable service to victims and their families, we simply wouldn't be in business. All we do is help people just like you, and we never charge a penny unless (and until) we win your case.
Premises liability law is complex, but you still have rights. The team at Montgomery Law is here to look after your best interests from beginning to end, and we're fully committed to obtaining the best possible outcome to each and every case. Call us today at 214-720-6090 (local) or 1-833-720-6090 (toll-free) for a free consultation. We're available 24 hours a day, even by email or text message.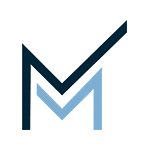 Montgomery Law is a Dallas-based personal injury law firm focused on getting clients the justice and compensation they deserve.
Call us toll-free at 1-833-720-6090 to discuss your case today for no cost.