Injured in a heavy equipment or machinery accident?
We'll help you recover the compensation you're owed.
Working with heavy equipment or industrial machinery carries with it inherent risks. However, this does not absolve someone of liability should an accident occur.
Whatever your occupation, you are entitled to a safe working environment. While some industries like construction or manufacturing do have higher rates of on-the-job accidents, they also have a greater responsibility to protect their employees from reasonably-foreseeable risks.
If you're injured in an accident involving machinery or heavy equipment, your entire life can change in the blink of an eye. In addition to medical bills, pain and suffering, and missed work, you could suffer a long-term disability, disfigurement, or even lose your ability as an able-bodied worker to earn and provide for your family.
Texas is unique in that not every work injury claim is handled by workers' compensation. In fact, this coverage is entirely optional for employers in our state, so it's important to understand how this affects your potential case. Additionally, if your injury was caused by a faulty or defective piece of equipment, you may very well have a third-party product liability claim on your hands.
At Montgomery Law, our job is to work for victims. We've helped countless people just like you, and we're available 24 hours a day by phone or email to answer your questions. If you elect to have us help you with your claim, we'll begin working on your case immediately on a no-win no-fee basis.
Even if you're not ready to make a decision at this point, it's important to talk to an attorney as soon as possible just so you know what to expect moving forward. For a free consultation, call us today at 214-720-6090 (local) or 1-833-720-6090 (toll-free).
Common Types of Heavy Equipment & Machinery Injuries
While on-the-job injuries can range in severity, the sad reality is that accidents involving heavy equipment (e.g., skid loaders, bulldozers, cranes, forklifts, heavy machinery, etc.) often result in catastrophic injuries or even wrongful death. Negligently operating heavy equipment can lead to accidents where someone becomes pinned or crushed, struck by an object, or even entangled in machinery.
Cranes and scissor lifts can tip over, power tools can malfunction, and we've even seen incidents where safety guards were intentionally removed from a machine in a clear effort to put profits ahead of worker safety.
Some of the more-serious injuries common to these types of accidents include:
Fractures and Broken Bones

Crush Injuries
Accidents involving machinery or heavy equipment often occur due to inadequate training, poorly maintained or faulty equipment, careless or reckless behavior, ignorance of safety regulations, and/or cutting corners. By taking legal action, you may be able to bring about sweeping safety changes which could prevent these types of accidents from occurring in the future.
Personal Injury Claims vs Workers' Compensation
After seeking medical attention, the best thing you can do is consult with an attorney about your options. In Texas, if an injury occurs at work, your case could go one of three ways: a workers' compensation claim, a negligence-based personal injury claim, or a product liability claim. The legal options available to you are dependent upon a few very-important factors.
First and foremost, you need to find out whether or not your employer subscribes to the state-run workers' compensation insurance program (our law firm can check this for you free of charge). If you're covered, the claims process is pretty straight-forward. If they do NOT subscribe to workers' comp, your attorney will likely have to file a negligence-based personal injury claim.
On the other hand, if your injury was caused by an equipment malfunction, your claim may not even be with your employer at all. These claims generally fall under the umbrella of product liability law, which we discuss below.
In some cases, the manufacturer of the equipment or machinery may be legally liable for your injuries under the legal concept of product liability. Manufacturers have a responsibility to ensure that their products are reasonably safe. When a defective item causes an injury, Texas law provides for the injured party to seek damages (compensation) from the manufacturer. In order to be deemed defective under state law, a product must have either a design defect, a marketing defect, or a manufacturing defect.
Proving liability involves the plaintiff demonstrating that the product was defective, that the defect made the item unreasonably dangerous, and that the defect caused his or her injuries. Texas adheres to the strict liability principle, in that manufacturers are strictly liable for any damages caused by a defective product whether or not the manufacturer was negligent.
How Our Work Injury Attorneys Can Help
Suffering any type of personal injury can be traumatic and stressful. A serious injury caused by faulty equipment or other machinery can be devastating, expensive, painful, and even result in loss of income or a reduced earnings capacity. Our job is to ensure that you're compensated for all of your losses, including any lost wages, medical bills, pain and suffering, and so much more.
If you or a loved one has suffered a machinery/equipment-related injury, we understand your fears and concerns. If you have questions about your situation, give us a call or shoot us a quick email. At Montgomery Law, our Dallas attorneys are available 24/7 and will work hard to get you the justice and compensation you deserve—all at no out of pocket cost. Call us today for a free consultation at 214-720-6090 (local) or 1-833-720-6090 (toll-free).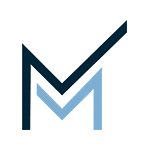 Montgomery Law is a Dallas-based personal injury law firm focused on getting clients the justice and compensation they deserve.
Call us toll-free at 1-833-720-6090 to discuss your case today for no cost.