Electrical accidents can cause severe injury or death.
Our Dallas attorneys can help your family seek justice.
Electrical accidents, particularly those on the job, are often caused by negligence. While no company or employer will admit to neglecting workplace safety, our job is to provide you with the answers you need and the financial compensation you deserve.
In our day-to-day lives, we normally don't think much about electrical hazards. In fact, we trust and rely on many electrical appliances everyday, both at work and at home, without recognizing how dangerous electricity truly can be. Indeed, electric shock injuries often have serious and lifelong consequences, and death by electric shock (electrocution) will leave surviving loved ones with an irreplaceable loss.
We know you want answers as to how and why such an accident could have occurred, and to hold the responsible party (or parties) liable for the pain and suffering their negligence caused. At Montgomery Law, our Dallas electrocution attorneys are here to help you and your family on a no-win no-fee basis.
Whether the accident was caused by inadequate training, safety failures at the workplace, a faulty product, or even contact with overhead electrical wires, the team at Montgomery Law has the skill and experience to investigate your claims and pursue compensation on your behalf. We will guide you through your legal options, and to fight aggressively when it comes to your personal injury or wrongful death claim.
If you've suffered an injury and would like to discuss your case with our law firm, we can be reached by phone or email 24 hours a day at no cost. Consultations are always free, and we will do our best to address your concerns and answer any questions you have.
Injuries Common to Electrical Accidents
Electrical shock accidents often occur in a variety of ways, and tend to range in severity. Contact with electrical current can result in minor shocks with no lasting damage, but frequently result in catastrophic injuries, including:
Unconsciousness

Heart Failure

Loss of Hearing

Cardiac Arrhythmia
Organ Damage

Disfigurement

Seizures

Wrongful Death (Electrocution)
In addition to the physical injuries listed above, serious electrical accidents often result in lost wages or an inability to return to work due to disability. Families who've lost a loved one also tend to have substantial damages related to the sudden loss of emotional and financial support. The job of your attorney is to help figure out who was responsible, to evaluate the total cost of your damages, and to pursue compensation on your behalf.
Common Causes of Electrical Accidents
Electrocution accidents are responsible for hundreds of deaths and countless injuries each and every year. According to the U.S. Bureau of Labor Statistics, most victims are electrocuted at work—particularly those in the construction industry. The types of electrical accidents that occur most frequently are:
Contact with overhead power lines. These accidents are often caused by failing to adequately train or supervise workers, mistakes made by other employees, or failing to de-energize overhead lines near a work site.
Contact with wiring, transformers, and other electrical components. There is always the risk of danger when handling wiring or transformers at a job site or around the house. Another person's negligence or poorly-installed wiring could also lead to electrocution.
Contact with electricity when handling machines, tools, and appliances. These types of accidents are often the result of damaged power cords, but are sometimes caused by poor design, defective materials, or a lack of safety features. It is always a good idea to inspect and maintain your power tools and appliances regularly. Defective products that lead to injury or death may be the basis for a products liability claim against the manufacturer.
Notably, the last two in the list above are also the leading causes of non-fatal electrical shock injuries.
What To Do after an Electrical Accident
It goes without saying that the first and most-important thing when it comes to any electrical accident is to call 911 and seek medical attention for the victim immediately. Time is of the essence, and a few extra minutes could mean the difference between life and death. If you are helping another injured person, call 911 first. Be careful not to touch them unless you're sure it is safe, as you do not want to suffer a secondary electric shock yourself.
If you are contacted by the employer or their insurance company in the days following the accident, understand that they are not acting in your best interests. Their only goal is to find a way to deny your claim or placate you into believing that you don't need an attorney. Instead, you can let your attorney handle all communication moving forward while you focus on what's important to you.
The Dallas electrocution attorneys at Montgomery Law are here to help you throughout the entire process. From conducting an investigation and building a case to negotiating a settlement or filing a lawsuit, Montgomery Law will always look out for your best interests.
We're available 24 hours a day by phone or email, and we operate on a strict no-win no-fee basis. Under no circumstances do we get paid unless and until you receive the compensation you deserve. Call us today for a free consultation at 214-720-6090 (local) or 1-833-720-6090 (toll-free).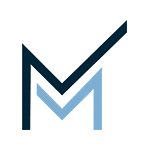 Montgomery Law is a Dallas-based personal injury law firm focused on getting clients the justice and compensation they deserve.
Call us toll-free at 1-833-720-6090 to discuss your case today for no cost.