Have you been injured in a fall while in a parking lot?
In some circumstances, you may be owed compensation.
By law, businesses and property owners have a legal duty to inspect and maintain their premises, repair (or caution visitors of) known hazards, and otherwise mitigate potential injury risks to visitors. This includes inside the store, as well as in parking lots or garages.
Slip, trip, and fall accidents in parking lots can occur in many ways. Cracked pavement, unmarked steps, or uneven surfaces can be obvious tripping hazards, while claims of inadequate lighting or a lack of handrails may hinge upon industry standards and/or state safety regulations. Did you slip on ice or a wet surface during bad weather? Your ability to recover compensation may hinge upon a few very specific factors.
If you suffer an injury after tripping and/or falling due to an unsafe condition in a parking lot or parking garage, our Dallas attorneys may be able to help you recover the compensation you deserve. Slip and fall accidents can lead to extensive medical bills, pain and suffering, lost wages, and other losses. Our job is to work on your behalf to make sure you're compensated.
While not every slip and fall accident can be attributed to negligence, we're happy to evaluate your case free of charge. We're available 24 hours a day at 214-720-6090 (local) or 1-833-720-6090 (toll-free) — or if you prefer, feel free to email us.
Liability of the Company or Property Owner
Premises liability is a complex area of law, but the concept is relatively simple. This area of law specifies the responsibilities and duties that property owners owe to others who enter the premises (especially customers). This does include parking lots, but it's important to remember that some parking lots and garage structures are owned and operated by third-party companies (e.g., strip malls, shopping centers, etc).
Businesses have a legal duty to reasonably protect their visitors from foreseeable harm. This is why stores must warn customers or known safety hazards such as spills, slick or uneven surfaces, and other hidden dangers. Parking lots are no different. If someone is injured after tripping and falling in a parking lot due to a dangerous condition, in certain circumstances the business or property owner could be held liable—and financially responsible.
Comparative Negligence May Play a Role
Property owners are required to carry liability insurance in case someone is injured on their premises. Oftentimes these insurance companies will be nearly impossible to get in touch with in order to file a claim, will fail to return your calls, or may simply refuse to negotiate or even take your claim seriously. If you have sustained serious injuries, missed work, or suffered other monetary losses, it's in your best interests to speak to an attorney about your options.
In order to hold the property owner liable, you (or your lawyer) must be able to prove that they owed you a duty of care, that they failed to fulfill their duty, and that you were injured as a result. However, the property owner will likely try and shift the blame onto you by stating you were at fault for your own accident. Texas has a modified comparative negligence law in which the injured plaintiff can still collect a modified amount provided s/he was 50 percent or less at-fault for his/her own accident.
Any type of accident resulting in injury is traumatic and stressful. If you've suffered a slip, trip, or fall due to a poorly-designed or maintained parking lot, the Dallas personal injury lawyers at Montgomery Law will help you recover the compensation you deserve.
Our firm has helped countless victims just like you, and we strive to provide effective legal representation. Consultations are free, and we work exclusively on a no-win no-fee basis. Call us 24 hours a day at 214-720-6090 (local) or 1-833-720-6090 (toll-free) for a free consultation.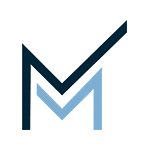 Montgomery Law is a Dallas-based personal injury law firm focused on getting clients the justice and compensation they deserve.
Call us toll-free at 1-833-720-6090 to discuss your case today for no cost.