Falls on the job site often result in serious injuries.
We can help you recover the compensation you deserve.
Suffering any type of serious fall injury is distressing to say the least, but if you were injured in a fall while on-the-job, your ability to file a claim and recover compensation in Texas may not be as simple as you think.
Falls on the job site are—unfortunately—incredibly common in north Texas. While OSHA does require employers to provide fall protection systems to their employees (especially to construction workers), you might be surprised to discover that the majority of all OSHA citations issued are specifically for violating "fall protection" standards. In fact, after car accidents, falls are the most-common cause of fatal workplace accidents in America.
Workplace falls and their associated injuries are particularly problematic due to the heavy financial burdens which come as a result. From lost wages to medical bills, the cost of occupational fall injuries in the US is about $70 billion annually.
For victims, the process of filing a claim and recovering compensation is not a simple process to say the least. Not all employers are covered by workers' compensation in Texas, and depending on the facts of your accident, liability could split between several different parties. Regardless, an employee injured on the job does have rights—and we're here to protect them.
Even if you're not ready to hire a lawyer at this point, we would like to help you understand your options as well as what to expect moving forward. We're happy to answer your questions—in confidence—either by phone or email, and we're available 24 hours a day for a free consultation. To discuss your case with the Dallas work injury attorneys at Montgomery Law, call 214-720-6090 (local) or 1-833-720-6090 (toll-free) today.
Statistics on Workplace Falls
According to Bureau of Labor Statistics (BLS) data published by the US Centers for Disease Control and Prevention (CDC), nearly 262,000 private and public sector workers miss work due to fall injuries each year, resulting in nearly 800 wrongful deaths.
As would be expected, the majority of fall-related fatalities occur in the construction industry; however, the highest frequency of non-fatal falls occur in the wholesale, retail, and health services industries.
Common Causes of Falls in the Workplace
Falls at work can occur in a number of ways. Circumstances associated these types of accidents frequently involve:
Falls from Height

Wet or Slippery Floors

Exposed Wires or Cords

Improperly-Stored Equipment

Falling Down Stairs
Lack of Fall Protection Systems

Unsafely-Positioned Ladders

Floor Holes & Wall Openings

Cluttered or Unstable Walk Areas

Unprotected Edges
Liability of the Employer
As mentioned before, several different parties can share liability for a workplace fall. Texas is one of a handful of states in which private companies are not required by law to carry workers' compensation insurance. If your employer does have workers' comp and you are injured by a fall at work, then you will receive certain benefits regardless of who was at fault. The only problem is that—in exchange for these benefits—you cannot seek 100 percent of your actual losses as you are barred from filing a negligence-based lawsuit against your employer.
However, if your employer opted out of the workers' compensation system (or carries WC insurance that isn't recognized by the Texas Department of Insurance) then you have every right to seek compensation for your medical bills, lost wages, property damage, pain & suffering, and much more.
Who Else May Share Liability?
Many different parties can be held liable for their portion of responsibility when someone becomes injured on the job. For example, if your fall was caused by a defective or negligently-designed product (e.g., tools, machinery, safety equipment, etc.), then you may have what's referred to as a product liability claim against the manufacturer. Other potentially-liable parties include:
Landowners
Homeowners
General contractors
Subcontractors
Service contractors
Government entities
Other third parties
Even if your employer does carry workers' compensation insurance, you may be able to recover additional compensation if it can be shown that another party's negligence or actions resulted in your fall accident. Failing to include all liable parties in your initial claim may drastically limit the potential value of your case, and this is why you should always consult with an attorney before making any decisions regarding your claim.
If you've suffered a serious fall while on the job, depending on the severity of your injuries, you may be entitled to considerable compensation. Oftentimes, the most-obvious expenses associated with a personal injury are medical bills. Medical expenses can easily balloon out of control, especially if your accident resulted in broken bones, spinal injuries, brain injuries, internal organ damage, or will require substantial rehabilitation.
In addition to medical expenses, you may be owed compensation for any lost income while you were recovering, any pain and suffering you experienced, and may even have a reduced earnings capacity claim if you are unable to return to work in your field due to a disability. If your injury was the result of gross negligence, then there's even a chance you could receive additional compensation for punitive damages.
How Our Work Injury Attorneys Can Help
If you were injured in a work-related slip, trip or fall accident, our knowledgeable personal injury lawyers are here to help you. We understand the various issues associated with Texas workplace injury claims—and the potential legal, financial, and emotional ramifications which may arise. Our job is to protect your best interests and ensure that you get the money you deserve. Best of all, we do this on a no-win no-fee basis.
At Montgomery Law, all we do is help personal injury victims just like you. We know you have more-important things to focus on right now. Call us today for a free consultation at 214-720-6090 (local) or 1-833-720-6090 (toll-free). If we feel as though you have a case that we can help with, we can begin working on your case immediately.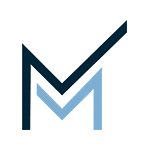 Montgomery Law is a Dallas-based personal injury law firm focused on getting clients the justice and compensation they deserve.
Call us toll-free at 1-833-720-6090 to discuss your case today for no cost.