If you've been hurt in a car accident on Stemmons Fwy
, call our Dallas attorneys for a free consultation.
Image Credit: Ken Lund (CC BY-SA 2.0)
---
Our Dallas car accident attorneys can help you with your claim, from beginning to end, to make sure you get the compensation you deserve.
The section of Interstate 35 East (I-35E) known as Stemmons Freeway spans from Downtown Dallas to Lewisville, Texas. Unfortunately, this stretch of highway has been notorious for car accidents (and truck accidents) for several years. We know this area well, as our offices are located at 2777 N Stemmons Fwy #1525, Dallas, TX.
Who is to blame for the enormous amount of accidents on I-35 in Dallas? The easy answer is that "accidents just happen," and of course accidents are going to occur on one of the busiest highways in a major Metroplex like Dallas.
That answer seems to make sense, except for the fact that when driving down certain parts of Stemmons Freeway (such as south near the Mockingbird exit, where 183 merges into Stemmons Freeway) we all see accidents and near-misses on a consistent basis.
If you are hit by another driver on Stemmons Fwy due to driver negligence, road construction, or poor design/signage, you may have a case against multiple parties. Our firm has helped Texans fight against negligent drivers and their insurance companies, as well as many of the municipalities in the Dallas-Fort Worth area.
If you have an injury claim, our law firm can work on your behalf for no cost to you. We only earn a fee if we win your case, and can begin working on your claim today. Call us today or send us an email for a free consultation.
If you were injured after being in an accident with another vehicle (or multiple vehicles) on Stemmons Freeway in Dallas, you may very well be owed compensation for every penny you've lost (or stand to lose) as a result.
It's possible bring a claim against the driver that hit you, but getting the insurance company to pay you what you're truly owed is not an easy task. Injury claims are highly contested and incredibly unfair to a victim without an attorney handing their claim.
You may even have a claim against the city if your accident was caused by a poorly-designed intersection or roadway such as the merger at Stemmons and Highway 183. Suing a negligent driver that hit you is one thing; However, going after a municipality for a poorly designed intersection or roadway is a lot more-difficult.
In a case against a municipality, your lawyer must prove not only that the intersection or roadway was poorly designed, but also that the city knew about the danger or risk of that particular roadway and did nothing about it. This is something that requires a very skilled personal injury lawyer with experience in the area of municipality litigation.
I've Been Hurt, What Do I Do?
If you are injured in an accident on Stemmons Fwy, you need to be seen by a doctor as soon as possible. A big mistake many people make is waiting to go to the doctor or "toughing it out." The problem is, if you wait more than a few days, the opposing parties' insurance company is going to use this against you and say that your injuries were not caused by the accident.
In order to have a strong case, you need to document your damages and seek medical attention as soon as possible. Our Dallas car accident law firm can assist you in finding a doctor that can treat you for no out-of-pocket cost to you. Don't wait or hesitate to call a personal injury lawyer. We're here to help people just like you, and can answer your questions over email or by phone at 214-720-6090 (local) or 1-833-720-6090 (toll-free) for no cost.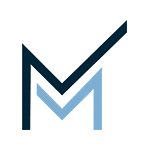 Montgomery Law is a Dallas-based personal injury law firm focused on getting clients the justice and compensation they deserve.
Call us toll-free at 1-833-720-6090 to discuss your case today for no cost.