Hurt in an accident involving a Walmart 18-wheeler?
Call us today at 1-833-720-6090 for a free consultation.
Image Credit: Bradley Gordon (CC BY-SA 2.0)
---
Our Dallas truck accident attorneys can help you with your claim, from beginning to end, to make sure you get the compensation you deserve.
18-Wheeler accidents are a pretty common thing on Texas roadways. Truck drivers don't always pay as much attention as they should. Their sheer mass makes it incredibly difficult to slow down, and their enormous blind spots make them susceptible to an accident even when switching lanes.
Interestingly, it seems like Walmart truck drivers have been involved in more crashes on average than other commercial truck drivers—or at least we tend to notice them more often in Dallas-Fort Worth and the surrounding areas.
Lawyers for Tracy Morgan, the nationally renowned actor and comedian who was hit by a Walmart Truck in New Jersey a few years back and suffered life threatening injuries, made the same claim about Walmart trucks in New Jersey.
Morgan's lawyers claimed that Walmart truck drivers had more accidents comparatively than other truck drivers, due to being required to work longer shifts, with less breaks, etc. They also claimed that there is immense pressure on these Walmart truck drivers to get deliveries completed quickly, and sometimes within unreasonably fast timelines.
Morgan's case did not go to trial and ultimately settled for an undisclosed amount, however rumor has it the case settled for around $12 million.
What If I'm Hit By a Wal-Mart Truck?
If you are hit and injured by a Walmart truck, it's important to speak to an attorney immediately. A good Dallas car accident lawyer will immediately investigate your case, start collecting important evidence (like the truck's black box data), and ensure that you get top-notch medical treatment at no out-of-pocket cost.
The truck's black box (i.e., the ECM) will give your attorney most of the necessary information to prove whether or not the Walmart truck driver was speeding, how and when the driver hit the brakes, and can even be an indicator of whether or not the driver was driving longer than allowed under federal law.
It's important to gain access to this type of evidence quickly to avoid foul play on the part of Walmart's insurance company. A good personal injury lawyer will also assist you in getting your vehicle fixed, and most importantly, will handle your claim from beginning to end while making sure you get the money you deserve.
In general, you deserve to be compensated for your medical bills, pain and suffering, property damage, lost wages, disfigurement, and much much more. Do not let the insurance company dictate the claims process only to later deny your claim or insult you with a small offer. Our Dallas truck accident lawyers will fight aggressively to get you all the money you deserve on your case.
How much you stand to recover will depend on specific factors like how bad your crash was, how severe your injuries are, whether or not you will miss (or have missed) work, and whether or not you'll be left with chronic pain or a permanent disability. If you have questions, our law firm is happy to evaluate your case for free over the phone or by email.
It's vitally-important to seek legal counsel quickly, and also extremely important to seek medical attention shortly after the wreck. Our firm has handled cases against Walmart trucks and other high value commercial cases, and we can help you too. Call us for a free consultation at 214-720-6090 (local) or 1-833-720-6090 (toll-free). We promise to work aggressively and diligently to resolve your claim in a favorable manner.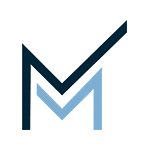 Montgomery Law is a Dallas-based personal injury law firm focused on getting clients the justice and compensation they deserve.
Call us toll-free at 1-833-720-6090 to discuss your case today for no cost.