Independent investigations are vital to truck wrecks,
as commercial drivers often have an incentive to lie.
It's no surprise that people often lie in order to avoid responsibility for an accident they caused, but it's truly shocking how often police and accident investigators rely on a truck driver's testimony—especially when the truck driver is the only surviving witness.
Car accidents involving 18-wheeler trucks are often the most deadly and dangerous types of motor vehicle collisions. In 2017, there were over 35,600 crashes involving commercial trucks in Texas, and over 3,700 in Dallas County alone. Unfortunately, many of these accidents were never accurately investigated because of false testimony given to police by the truck driver.
We've recently come across a few news articles highlighting this problem, and wanted to use this opportunity to shed some light on the issue from the perspective of a plaintiff's truck accident attorney.
Because truck drivers are professional drivers holding commercial drivers' licenses, police officers often rely heavily on their testimony when completing their official crash report. Professional drivers are often viewed as more-reliable witnesses, particularly if they speak the same "language" (i.e., talking about directions on the road, vehicles facing a certain way) that police officers do. In addition, fatal truck accidents often leave the truck driver as the sole surviving witness. In such a situation, law enforcement often takes the testimony of the truck driver at face value.
While we would hope that all motorists would be truthful and straightforward about the facts leading up to a serious collision, the truth is that many drivers will flat-out lie in order to shield themselves from liability. This is particularly true if they may have broken the law or depend on a clean driving record for employment.
In Texas and across the United States, the trucking industry is highly regulated. If a truck driver is involved in an accident after being behind the wheel for longer than permitted by law, or driving with a heavier load than allowed, he or she may be inclined to lie—which can lead to an unfair depiction of events in the initial crash report and may have a significant impact on how the crash is investigated.
One of the many benefits to hiring an accident attorney is that we can perform an independent investigation into the facts of the accident, examine the truck's ECM (black box) data, and dispute inaccurate police crash reports in order to ensure victims a level playing field from the start.
Without an attorney looking out for your best interests, you simply have no control over the investigation. This is extremely problematic because the trucking company's insurance adjusters are looking for any (and every) reason to deny your claim. If they deny your claim, your only option is to hire an attorney and file a lawsuit—but at this point evidence vital to your case could have already been lost.
When Truck Drivers Lie: 3 Recent Examples
While it may seem like this article is conjecture or accusatory, we'd like to point to three examples of truck drivers who were recently caught blatantly lying about the circumstances of their accident, including two which occurred right here in Dallas-Fort Worth.
In January 2018, Virgilio Martinez was traveling to his daughter's basketball game on his motorcycle when he was killed in an accident involving an armored truck in Arlington, Texas. The truck's driver, King Easley, told police at the scene that he was turning left from the left turn lane when Martinez went around him into oncoming traffic and crashed into his truck. Martinez' widow, however, hired an attorney who found surveillance video of the crash—video which showed that Easley had actually made a left turn from the far right lane, striking and killing Martinez in the process. Thanks to the victim's attorney, Easley has since been charged with negligent homicide and Martinez' widow was able to pursue a wrongful death claim.
In late 2014, a semi truck driver veered across Interstate 35 and crashed into a bus carrying the North Central Texas College women's softball team. The impact killed four players and injured several others. The truck driver, Russell Staley, originally told investigators that he was simply distracted at the time of the crash, but federal investigators later determined that he was likely high on synthetic drugs. After a nine-month investigation, Staley was charged with four counts of manslaughter.
In 2009, a Texas woman was killed after a large piece of oil field equipment fell off of a passing tractor-trailer in Venus, Texas, crushing the driver's side of her Ford Explorer. During the wrongful death trial pursued by her husband, children and parents, the truck driver gave false testimony before admitting to the plaintiff's lawyer that he and his company falsified and back-dated documents in his employee file after the accident—including covering up driving citations, accidents, and license suspensions. After the court recessed, the company quickly settled with the victim's family for $16 million.
How a Truck Accident Lawyer Can Protect You
The Federal Motor Carrier Safety Administration (FMCSA) has established strict regulations regarding semi-trucks in order to help lower the risk of dangerous accidents between trucks and passenger vehicles. Among other things, these laws restrict the number of hours that truckers are allowed to drive each day, require truck drivers to complete driving logs, and mandate a certain number of rest hours per day. These logs can be critical evidence in a truck accident case, but are difficult to decipher. This is where having a skilled truck accident lawyer can be so important.
An attorney can conduct an independent investigation to examine a number of factors related to the crash, including police reports, driver credentials and accident history, witness statements, mobile phone records, the accident scene itself, and whether or not traffic laws were obeyed and necessary precautions were taken. Your attorney can also examine the truck's engine electronic control module (ECM), which stores engine parameter data, fault codes, and may also contain information related to hard braking events and the vehicle's last stop. All of this information may be critical to proving that a truck driver was operating negligently when the accident occurred.
The attorneys and legal professionals of Montgomery Law have helped numerous victims of truck accidents get the compensation that they deserve for their injuries or a loved one's wrongful death. We know exactly how to conduct a thorough investigation, leaving no stone unturned in the search for justice.
We offer free consultations by phone or email, and all of our cases are handled on a contingency fee basis. This means that we only get paid if you do. To learn more or to schedule an appointment, contact us today at 214-720-6090 (local) or 1-833-720-6090 (toll-free) for a free consultation.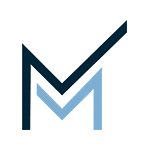 Montgomery Law is a Dallas-based personal injury law firm focused on getting clients the justice and compensation they deserve.
Call us toll-free at 1-833-720-6090 to discuss your case today for no cost.