Texas is known for its open roads, but it's also home to

the highest number of truck accidents in the country!
In case you or a loved one becomes involved in an accident with a commercial truck or 18-wheeler, here are some steps you need to take to ensure you're safe and protected.
1) Call the authorities as soon as possible
Whether you think that you or your passengers have been injured or not, immediately call the police. They are important in both dispatching emergency services and documenting the incident for insurance purposes.
2) Seek Medical Attention
Even if you don't feel any signs of concussion or serious injury, your health should be your priority. Do not "tough it out" and refrain from seeing a doctor. Failing to prove your injuries by seeing a doctor can prevent you from being able to seek compensation later, should the pain not go away (or worsen).
Don't forget to collect the truck driver's contact and insurance information, and be sure to request a copy of of the police report one or two days after the incident. A police report may be vital to your insurance claim later on.
Collect everything you can. Gather full names and contact info for all parties involved (as well as witnesses), record the time and location of the incident, and other information you feel may be vital to your case.
4) Take photos of the scene
Before the vehicles are moved and more people enter (and possibly alter) the scene, make sure pictures are taken of the accident scene. If you weren't injured, immediately pull out your phone and take pictures of various angles, license plates of the truck and car, skid marks, debris, property damaged, traffic, stop lights and other road signs, and the rest of the background in the area. Also, make sure to note whether or not inclement weather played a role.
5) Make a claim, but talk to a lawyer first!
If at all possible, consult with a lawyer before you make an insurance claim. If you've already reported the accident with insurance, but do not have an attorney, stop reading this and call us now.
Many trucking companies have a proactive legal team already working to lower the value of your claim, so let the Dallas attorneys at Montgomery Law make sure your interests are protected.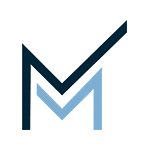 Montgomery Law is a Dallas-based personal injury law firm focused on getting clients the justice and compensation they deserve.
Call us toll-free at 1-833-720-6090 to discuss your case today for no cost.