Were you hurt due to inadequate security measures?
Call the Dallas attorneys at Montgomery Law today.
If you feel as though a property owner or event coordinator's failure to address reasonable security measures was a contributing factor to you sustaining injuries, call 1-833-720-6090.
Property liability is a complex area of law, but one that's heavily based on reasonability. While some elements of liability are black and white, others are a bit more complex—such as cases of negligent and/or inadequate security.
Certain events, businesses, and locations are required to provide reasonable security measures in order to mitigate risks of injury and harm. Failing to do so open could open themselves up to liability when and if someone is assaulted, injured, or killed as a result.
Is an apartment complex required to hire security guards to protect their tenants from robberies and violent assaults? Likely not, unless such crimes were common and relatively foreseeable in that complex. If a jury can be convinced that hiring security was a reasonably prudent thing to to do in order to protect the safety of the resident in question, they could absolutely rule in the victim's favor.
Is a concert, large event, or festival required to hire security guards to protect their paying patrons from foreseeable harm? You bet they are! In fact, not having adequate security on premises and/or contingency plans in place for when things go wrong is often considered outright gross negligence.
Unfortunately, if you attempt to handle such a claim on your own, you'll soon discover that you're being treated as a nuisance rather than a priority. Do not let them ignore you. You deserve to be treated with fairness and respect. Our job is to help victims with their claims, and we handle all personal injury and wrongful death claims on a no-win no-fee basis.
If you've been assaulted or injured due to a lack of adequate security, you deserve to be compensated for your injuries and related losses. For a free consultation with our Dallas lawyers, email us anytime, or call 214-720-6090 (local) or 1-833-720-6090 (toll-free).
Montgomery Law Has Your Back
While negligent security claims are often contentious, we're here to represent your interests and back up your claims. At Montgomery Law, our only job is to fight for what our clients deserve. We work for you, and will never ask for a dime in fees unless we actually win your case.
You will have access to your attorney and case manager throughout the process, and no final decisions will be made in regard to your case without your express approval.
Our Dallas law firm can help get you the medical treatment you need, valuate your damages, and pursue compensation from those liable for your injuries. If you have any questions or would like to discuss your situation with us, shoot us an email or call us now at 214-720-6090 (local) or 1-833-720-6090 (toll-free) for a free and confidential consultation.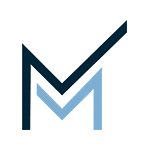 Montgomery Law is a Dallas-based personal injury law firm focused on getting clients the justice and compensation they deserve.
Call us toll-free at 1-833-720-6090 to discuss your case today for no cost.