Injured in a Dallas-area car wreck while on the job?
Filing a claim and collecting compensation is not easy.
Being involved in a car accident while on the job can make the claims process quite a bit more-complex. Luckily the Dallas attorneys at Montgomery Law can help with your accident injury claim on a no-win no-fee basis.
We all know that car accidents can be frustrating, scary, and stressful. Recovering from an injury is hard enough, but the process of recovering compensation can be overwhelming given the legal complexities inherent to work-related car accident claims.
While not true in every case, if you were injured in an accident while driving within the course and scope of your employment, there's a good chance that your employer's workers' compensation insurance will apply. If the accident was someone else's fault, you will likely need to file both a workers' comp claim with your employer and a negligence claim against the at-fault driver's insurance policy.
It's important to understand that auto insurance companies do not automatically owe victims any amount of compensation by default. Insurance policies are contracts that specify if a claimant meets the qualification criteria, then the carrier may be held financially responsible for any reasonable and provable related damages.
Workers' compensation works a bit differently, as it's considered no-fault insurance. Workers' comp will pay for a victim's medical treatment and compensate them for a portion of their lost wages regardless of who was at fault for the crash. If you also have a valid negligence claim against the other driver, understand that part of the money you stand to receive from their insurance company may have to be paid back to your workers' comp insurance provider.
While it's clear that work-related car accident claims can be incredibly complex, our experienced Dallas personal injury attorneys have helped countless victims in your exact position. We know how to present your case in order to get you the highest possible settlement, and we're here to look out for your best interests throughout the entire process.
Course and Scope of Employment
In Texas, employers are only liable for a worker's injuries or negligence when it occurs "within the course and scope of employment." Many employers will argue that workers' compensation doesn't apply in a car accident, but oftentimes this simply isn't true. Generally, as long as you were on the job or your actions were legitimately benefiting your employer, workers' compensation insurance (if it exists) will apply.
Because most auto insurance policies do not cover drivers for commercial purposes, many professions which require extensive use of a personal vehicle (e.g., pizza delivery) often provide additional coverage to their drivers. It's important to note that only employees (not independent contractors) are covered by workers' compensation. Additionally, accidents occurring while commuting to and from work do not generally fall under the course and scope of employment.
Workers' Compensation vs. Liability Insurance
What many people don't know is that Texas is the only state where workers' compensation coverage is optional for employers. Those who choose to go without WC coverage are known as non-subscribers. If you're injured in an accident while on the job and your employer does carry workers' comp, you or your attorney should file a claim through both workers' compensation and the other driver's insurance company.
Since workers' compensation only pays a portion of your lost wages and provides no money for non-economic damages like pain and suffering, it's vital that you pursue both avenues of compensation. Workers' comp may provide benefits quickly, but a negligence claim against the at-fault driver seeks reimbursement for 100 percent of your related losses (damages).
Subrogation is a legal principle under which an insurer that has paid a loss is entitled to seek reimbursement from the party that actually owes the debt. For example, if your insurance company covers your medical expenses resulting from an accident that wasn't your fault, then they will typically subrogate against the party who caused the accident in an effort to reimburse itself for the money already paid out.
As such, if you've received any compensation directly from workers' comp but later settle with the insurance company or win at trial, workers' compensation will likely garnish the award to recoup what it has already paid you. This underscores the need for an experienced and knowledgeable personal injury attorney who can negotiate on your behalf to ensure you receive the compensation you deserve for your injuries and other losses.
Accidents Caused by Commercial Drivers
If you were hurt in an accident caused by a truck driver, a delivery driver, or someone otherwise operating a vehicle within the course and scope of their employment, the legal doctrine of respondeat superior likely applies. What this essentially means is that the driver's employer (or the employer's insurance company) is ultimately responsible for the negligent acts of their employees.
This is beneficial to victims, as commercial policies tend to have much higher limits than personal policies. While car insurance policies in Texas generally cover up to $30,000 for each injured person up to a total of $60,000 per accident, 18-wheeler trucks, for example, usually have liability coverage of over $1 million.
If the driver who caused the accident was a contractor or TNC driver (e.g., Uber & Lyft), your claim will likely need to be brought against the driver's commercial insurance policy. Luckily, Texas law states that TNC drivers must have at least $1 million in coverage when they are giving a ride.
We Can Help on a No-Win No-Fee Basis
If you or a loved one has been hurt in a work-related car accident in or around Dallas, we understand the frustration you're experiencing. You have better things to worry about than arguing with the insurance company, and that's exactly why law firms like ours exist. Insurance companies are not looking out for your best interests, and without an attorney on your side, they know they hold the upper hand.
At Montgomery Law, we're experienced in the complexities involved in these types of accident cases and can help get you the justice and compensation you deserve. Best of all, we handle all car accident cases on a no-win no-fee basis.
If you have questions, we're happy to speak with you by phone or email at absolutely no cost. Call us today at 214-720-6090 (local) or 1-833-720-6090 (toll-free) for your free consultation.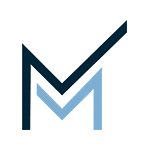 Montgomery Law is a Dallas-based personal injury law firm focused on getting clients the justice and compensation they deserve.
Call us toll-free at 1-833-720-6090 to discuss your case today for no cost.