Injured in a car accident with an Uber or Lyft vehicle?
Call the Dallas accident attorneys at Montgomery Law.
Insurance coverage is often a contentious issue in injury accidents involving an Uber or Lyft vehicle. While these types of claims can be complex, the car accident attorneys at Montgomery Law can help get you the money you deserve on a no-win no-fee basis.
Uber, Lyft and other rideshare services have become incredibly popular in Dallas and across the country. It's easy to download the app and get a ride, yet most people don't understand that if an accident occurs, they will almost always face an uphill battle with the insurance company.
In contrast to professional taxi cab and limousine drivers, drivers for transportation network companies (TNCs) are independent contractors who generally drive part-time to supplement their income. Because rideshare drivers are working commercially when they carry paying passengers, their auto insurance company will often use this as an excuse to deny any and all injury claims relating to a crash. Even the court system sometimes struggles with issues of liability when it comes to accidents involving Uber and Lyft drivers.
If you've been injured in an accident with an Uber or Lyft vehicle (whether you were a rideshare passenger, driver, or even in another vehicle), it is extremely important to work with an experienced Dallas car accident attorney to ensure that your rights are protected. The Dallas attorneys at Montgomery Law have substantial experience with these types of accident claims, and we handle all cases on a no-win no-fee basis.
Our goal is to get you every penny in compensation that you're owed so that you can focus on moving forward with your life. We will handle all communication with the insurance company, and will keep you informed throughout the entire process. We will never ask you to pay us a single penny out of pocket, and under no circumstances will we agree to a settlement offer without your express approval. If you would like to discuss your case with us today, call us at 214-720-6090 (local) or 1-833-720-6090 (toll-free) for a free consultation.
Pursuing a Claim after an Uber or Lyft Accident
If you've been injured as a passenger in an Uber or Lyft vehicle, it is your responsibility to pursue a personal injury insurance claim in order to recover compensation for your damages (i.e., medical bills, lost wages, pain and suffering, etc). Depending on the facts of the case, you might be able to file a claim against the driver's insurance policy, the rideshare company's insurance policy, and/or through your own insurance policy if you have uninsured motorist (UIM) coverage. At Montgomery Law, our attorneys can help you determine the best course of action after examining the facts of your case.
Rideshare insurance functions a bit differently than regular auto insurance. When a diver is working and his or her app is turned on, the company provides an insurance policy that is supposed to cover the driver and their passengers. When the ridesharing app is turned off and/or the driver is off duty, the driver relies on his or her own personal auto insurance policy.
While this may seem straightforward, complications can (and often do) arise. For example, a driver may technically be on duty even when he or she does not have passengers in the vehicle. If they strike a pedestrian or another car during this time, what insurance policy is liable for covering the resulting damages in that scenario—the rideshare company's or the driver's? What happens if the driver's policy limits are not sufficient to cover the losses of the injured party?
Liability in these situations is less clear than in other types of motor vehicle collisions. Uber's insurance company may deny responsibility for claims if the driver did not have a passenger, of if the driver violated a term or condition of their contract—factors that are outside the control of the victim. Our job is to advocate on the victim's behalf to ensure that they have the best chance at a full and successful recovery. It's all we do at Montgomery Law, and we have a track record of success helping accident victims just like you.
Why Uber and Lyft Accidents are Unique
To have any success with a personal injury claim involving an Uber or Lyft driver, you need to have a thorough understanding of insurance law and liability. Unlike other types of car accidents, there are a number of factors with rideshare accidents that make establishing liability much more difficult.
First, drivers are considered independent contractors of the rideshare company; not employees. This can make it more-challenging to establish liability on the part of Uber or Lyft for their negligence (such as for failing to properly vet their drivers) and make it easier for a company to deny your claim. An experienced lawyer can thoroughly investigate your claim to help establish a chain of liability and demonstrate that you are indeed entitled to compensation for your injuries.
Second, there is often confusion surrounding insurance coverage for rideshare accidents. In addition to the fact that coverage may not always be guaranteed if the driver is not "on the clock," the policies carried by rideshare companies are often intentionally complicated. For example, Uber has a $1 million insurance policy for accidents that occur only when a driver is performing a verifiable trip. If a driver had the app turned off, or some sort of error occurred, then Uber will simply deny your claim by default.
What's worse is that a driver's personal insurance policy will likely only cover up to $30,000 per victim with a $60,000 cap per accident. Clearly, this may not be sufficient to cover the total damages if the victim was severely injured or if there was more than one injured party.
Contact a Dallas Car Accident Lawyer Today
Rideshare accidents can be difficult to handle given the complicated issues involved. However, a knowledgeable Dallas Uber accident lawyer can analyze the facts of your case and advise you on the best course of action moving forward. Even if you're not ready to hire an attorney, the advice we can provide to you over the phone or by email is absolutely free and can help you avoid common pitfalls.
If you have questions about your accident claim, the legal options available to you moving forward, or how we may be able to help, call us today at 214-720-6090 (local) or 1-833-720-6090 (toll-free) for a free consultation. We look forward to helping you move forward.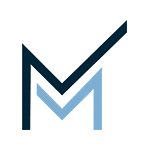 Montgomery Law is a Dallas-based personal injury law firm focused on getting clients the justice and compensation they deserve.
Call us toll-free at 1-833-720-6090 to discuss your case today for no cost.