Can I sue for lost wages following a personal injury?
Absolutely, and you're likely owed even more than that.
Not only do you deserve compensation for any lost wages caused by a personal injury, you deserve to be compensated for your pain and suffering, loss of property, medical expenses, future medical care, and more.
The "value" of a personal injury claim is entirely dependent on the facts of the case. There is no such thing as a "normal" settlement in terms of a dollar amount. Civil claims (lawsuits) such as these seek to "make the victim whole," often by awarding compensation equal to the amount of damages the victim can prove they suffered as a result.
In every personal injury case, the victim's damages must be thoroughly assessed and quantified. There are three basic types of damages: economic damages, general damages, and punitive damages.
Economic damages are generally the most-identifiable and easiest-to-quantify losses. They include thing such as lost wages/income, loss of property, and medical expenses. In the most catastrophic of cases, victims who are unable to return to work may even be owed compensation for wages they were likely to have earned up to the age of retirement.
General Damages include things such as pain and suffering, loss of companionship, and emotional distress. While clearly important, these types of damages are often tough to quantify in terms of monetary value.
Punitive damages are, as the name suggests, meant to punish the defendant for their (often gross) negligence in order to drive home the message. While seldom awarded, punitive damages can often drastically increase the value of your claim while also hitting the bad actor(s) where it hurts; their pocketbook.
The insurance company will never offer the victim a settlement check anywhere close to the true value of their personal injury claim, and they will always downplay the value of your lost wages. The good news is that law firms like ours exist to handle these types of claims on a no-win no-fee basis. Not only will having an attorney on your side help maximize your monetary award, but a lawyer can also get you in to see a doctor at no cost and will handle all communication with the insurance company.
Quantifying Your Total Damages
Accurately determining, calculating, and quantifying the total value of your injuries and damages (i.e., the total amount of money you will be demanding from the insurance company in your claim) is no simple task. While you may feel like your case is worth a million dollars, the insurance company will never acknowledge your valuation unless you can back it up with evidence and/or the testimony of an expert witness.
What if the injured party sustains a permanent disability and is unable to return to work? What if the injured party is a minor? Or an elder? Factors such as these must be considered in any personal injury case, and often make the task of calculating lost future wages more complex than it already is.
Your attorney not only has the responsibility of advocating on your behalf, but also providing the insurance company (or court) with adequate documentation to prove up your damages. This is why competent legal representation is vital when it comes to any serious injury claim.
Determining Value is Only Part of the Battle
Winning this compensation, of course, is also contingent on the fact that the other party must be found legally liable for your injuries. Insurance companies will always deflect liability whenever possible, and even when liability is painfully obvious, they're notorious for taking full advantage of those who do not have an attorney looking out for their best interests.
An attorney has the resources, experience, and leverage necessary to pressure the insurance company into paying you what you truly deserve. Not only will they handle the entire process from beginning to end, they will help prove up your economic damages, lost wages, and the true value of your pain and suffering—all at no out of pocket cost to you. For a free consultation with the Dallas injury attorneys at Montgomery Law, call us at 214-720-6090 (local) or 1-833-720-6090 (toll-free).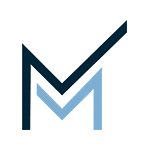 Montgomery Law is a Dallas-based personal injury law firm focused on getting clients the justice and compensation they deserve.
Call us toll-free at 1-833-720-6090 to discuss your case today for no cost.