Crashes at railroad crossings are often catastrophic.
Our firm's job is to help victims recover compensation.
According to the Texas Department of Transportation, drivers are 40 times more likely to be killed in a car-vs-train accident than an accident involving another motor vehicle.
While trains may seem like an antiquated form of transportation, railways still remain one of the most efficient ways to move goods and heavy equipment long distances. In metro areas like Dallas-Fort Worth, railways are also often used for public transportation (e.g., TRE, DART Rail, TEXRail).
While trains are generally considered safe (safer than, say, 50 extra big rigs on the road), accidents do still occur—particularly at railroad crossings. If you have been injured or someone you love has been killed in a train accident, our Dallas lawyers are here to help.
At Montgomery Law, we represent victims who've been hurt due to the negligence of others. Our job is to ensure that you receive the medical care you need, to handle all communication with the insurance company, and to work hard to make sure that you get the compensation you're truly owed.
We offer free consultations (by phone, email, or in person) where we can discuss your case, give our advice, and explain your options moving forward. Best of all, our firm handles all cases on a contingency fee basis. Call us at 214-720-6090 (local) or 1-833-720-6090 (toll-free) to learn more about how we can help.
Who's Liable, and Do I Have a Case?
If you've been injured in a railroad accident, you may be entitled to compensation for your related damages/losses. This includes reimbursement for any related medical expenses, property damages and lost wages, as well as compensation for things like pain and suffering, loss of enjoyment of life, permanent disability/disfigurement, and more. For those who've lost a loved one in a train crash, Texas law allows a victim's family to recover damages through a wrongful death claim.
When it comes to determining liability, car-vs-train accidents can be particularly complex. First, there are two sets of laws that may come into play—federal and state. Second, there could be a number of parties who may potentially share in responsibility (e.g., the railroad company, an equipment manufacturer, another motorist). For this reason, it's important to have a personal injury lawyer review the facts of the accident in order to determine your options moving forward.
When a train collides with a motor vehicle, the results are often catastrophic. Due to the potential for high damages in these types of cases—and the fact that most railroad companies are self-insured—they're more than likely going to fight your claim tooth and nail. Without an attorney to hold them to the fire, they will simply deny, delay, and defend at every turn.
While hiring an attorney may be the last thing on your mind right now, the good news is that just about every personal injury lawyer offers free consultations by phone. Additionally, most personal injury firms (including ours) operate on a strict no-win no-fee basis. We only earn a fee if (and when) we put money in your pocket.
How Often Do Train Accidents Occur?
There are just under 15,000 miles of train tracks in Texas, and nearly 10,000 railroad crossings. In fact, our state has more railroad crossings than any other state in the country (20% more than 2nd place [Illinois]).
Several years ago, TxDOT released its Highway-Rail Grade Safety Action Plan. According to data from the plan, between 2005 and 2009, there were 1,328 collisions at 1,044 unique public grade crossings. Of these collisions:
5% (472) involved passenger vehicles.
25% (335) involved pick-up trucks.
21% (282) involved semi-trucks with trailers.
7% (89) involved large trucks.
5% (70) involved smaller motor vehicles, such as ATVs and ride-on lawn mowers.
In 2018, train accidents in Texas caused at least 14 fatalities and 180 non-fatal injuries. More than half of these accidents reportedly occurred at unprotected crossings (crossings with no gates), and according to CBS 11 News, there are still over 300 unprotected railroad crossings in North Texas.
Railroad crossing accidents can occur due to a number of reasons. Driver inattention/distraction is the most-commonly cited factor, but an official investigation is vital in order to get a full understanding of what actually happened. If other factors (e.g., an excessively high grade, malfunctioning gate arms, etc.) appear to have played a role, it is important that you discuss this with your attorney as soon as possible.
To stay safe and avoid railroad crossing accidents, TxDOT recommends that drivers:
Reduce their speed when approaching railroad crossings.
Turn down the music and look both ways before crossing.
Never cross the tracks if the red lights are flashing or if the crossing arms have been lowered.
Never stop on the tracks.
Make sure that all tracks are clear before crossing, as there may be more than one set.
Under Texas law, drivers must yield right of way to trains. Additionally, it is against the law to cross train tracks if a train is visible—or to go around gates that have been lowered at a railroad crossing. If these gates are down due to a malfunction, then the road is to be considered closed.
A train traveling at 50 miles per hour needs a mile and a half to stop, which means that engineers must always be alert and aware of their surroundings. In most cases, train conductors must sound their horns at least 15 seconds (and no more than 20 seconds) in advance of all public grade crossings. Failure to do so could open the railroad company up to additional liability.
Although accidents involving trains are relatively uncommon, the results of a collision are often catastrophic. The railroad company is only looking out for themselves and will almost always point the finger back at the victim. In order to have the best chance at a successful claim, it's important to discuss your options with an attorney.
At Montgomery Law, we represent people who have been hurt in all types of auto accidents. Based in Dallas, our accident attorneys have helped countless people like you get the compensation they deserve after an injury. We never charge a fee unless we recover money for you, and we're available 24 hours a day to take your call.
Call our Dallas train accident lawyers today at 214-720-6090 (local) or 1-833-720-6090 (toll-free) to learn how we can help.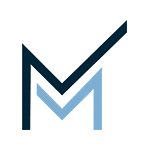 Montgomery Law is a Dallas-based personal injury law firm focused on getting clients the justice and compensation they deserve.
Call us toll-free at 1-833-720-6090 to discuss your case today for no cost.