Has your loved one recently died in an apartment fire?
Call 1-833-720-6090 to speak with our Dallas attorneys.
In some circumstances, the landlord, owner, or operator of an apartment complex may be legally liable for any injuries and wrongful deaths resulting from a structure fire.
With any serious structure fire in Texas, issues of liability can be quite complex. Who's ultimately responsible? How do you go about successfully filing a claim? How do you ensure that you get the justice and compensation you deserve?
We know you have a lot on your plate right now, but the personal injury and wrongful death lawyers at Montgomery Law are here to help you through the entire process. We'll work on your behalf to get you the justice your family deserves, and we never charge a dime unless (and until) we win your case.
If you feel as though your loved one's wrongful death could have been prevented, send us an email or call us for a free consultation at 214-720-6090 (local) or 1-833-720-6090 (toll-free). We're available 24 hours a day to discuss your case, offer our advice, and we're happy to do so at no cost to you.
Fire & Safety Code Violations
There's no doubt that if apartment complexes better-adhered to existing fire and safety codes, the number of fires (and resulting injuries/deaths) would be much lower than it is today. Many older buildings are sorely lacking when it comes to fire prevention/suppression measures, and this could result in serious liability issues should someone be seriously burned or killed in an apartment fire.
Not only are there specific fire codes and regulations for all residential apartment buildings in Texas, but most cities (such as Dallas) have passed additional fire safety regulations that often go above and beyond existing state regulations. Failure to meet and adhere to these policies may open the building owner up to criminal prosecution, as well as civil claims brought by any victims and/or their beneficiaries.
Top 5 Most-Common Safety Code Violations:
Lack of annual inspections of fire alarms and fire sprinkler systems.
Key operated door locks or a lack of panic hardware.
Inoperative (or a lack of) exit signs and emergency lighting.
Penetrations of firewalls (which can cause unimpeded fire spread).
The lack of ground fault circuit interrupters (GFCI).
Fire safety inspectors are tasked with conducting inspections of public and private buildings, but inspections are only made based on need or in response to a request or complaint. If you feel that the conditions in your apartment are dangerous or defective, report this to your landlord immediately. If your landlord fails to make the repairs in a reasonable period of time, contact the city's building inspection department and report your concerns.
For those who've already suffered a serious injury or the loss of a loved one due to an apartment fire, it's important to have someone investigate the facts of your case immediately. By hiring Montgomery Law on a no-win no-fee basis, you can focus on what's important to you while we gather evidence and work on getting you the compensation you deserve. Call us today at 214-720-6090 (local) or 1-833-720-6090 (toll-free) for a free consultation.
Statistics on Apartment Fires
In 2016, at least 73,528 fires were reported in the state of Texas; an increase of 6.4 percent from the previous year. As a result of these fires, at least 717 Texans were injured, and 166 were killed. At least 16,288 (about 30 percent) of these were residential home or apartment fires, resulting in at least 561 civilian injuries and 110 fatalities.
In Dallas County alone, there were at least 2,146 structure fires in 2016. Of these reported structure fires, there were a reported 53 civilian injuries and 13 deaths. About 40 percent of all Texans live in a rental home or apartment. In Dallas, renters make up about 60 percent of the population.
About 24 percent of residential building fires had working smoke detectors present, but a staggering 22 percent did not. In 2016, there were at least twelve deaths reported in Texas multi-family residential building fires where no automatic fire extinguishing systems (e.g., fire sprinklers) were present, and zero deaths when an AES was present and operational.
** These statistics are based on reports from Texas fire departments participating in the Texas Fire Incident Reporting System. Only 951 (of the at least 1,530) fire departments in Texas report to TFIRS. **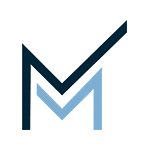 Montgomery Law is a Dallas-based personal injury law firm focused on getting clients the justice and compensation they deserve.
Call us toll-free at 1-833-720-6090 to discuss your case today for no cost.