Prescription drugs can cause serious complications.
Discuss your legal options with our Dallas attorneys.
If you or someone you love has suffered serious harm as the result of a dangerous or defective prescription drug, our Dallas law firm is here to help. Call us today for a free consultation at 1-833-720-6090.
The U.S. Food & Drug Administration (FDA) must approve a drug before it can be marketed in the United States. That FDA approval, however, does not guarantee that a drug is 100% safe for use. Countless prescription (and over-the-counter) drugs have been recalled due to serious health risks, often after being available to consumers for several years.
Every prescription drug marketed in the U.S. is required to come with an FDA-approved label. This "label" is actually a detailed report providing instructions regarding the approved uses, as well as warnings related to any serious known hazards associated with taking the drug (e.g., a black box warning). Shockingly, the FDA is not responsible for making sure that a medication label is updated to protect the public. That responsibility falls to the drug manufacturer.
At the same time, more and more prescription drugs are being prescribed for "off-label" use, meaning they're being used for something other than what the FDA had originally approved. In fact, more than one in five outpatient prescriptions in the U.S. today are for off-label therapies.
Many prescription medications do adequately warn users of their known health risks and/or side effects, but some pharmaceutical companies (in an effort to get their drug approved for sale) fail to fully vet the safety of new drugs prior to their FDA approval. Tragically, many of the most-serious health risks (especially in newer drugs) are discovered much further down the line.
If you or someone you love has suffered a serious drug injury, our job is to get you the justice you deserve. Montgomery Law is dedicated to holding drug manufacturers responsible for the injuries and suffering their products cause, and making sure victims are fully compensated for their losses.
Call us today at 214-720-6090 (local) or 1-833-720-6090 (toll-free) for a free consultation. We can investigate your claims, pursue compensation on your behalf, and make sure you receive the medical care you require—all on a no-win no-fee basis.
Injuries Resulting from Defective Drugs
A drug maker has a legal duty to provide products safe from unreasonable harm. It also has a duty of care to adequately warn customers of any known potential health hazards that may result from its use. If the drug maker fails in that duty of care and someone is harmed as a result, they may be liable for any and all related damages that the victims suffers as a result.
Drug injuries can result in chronic pain, weakness, psychological issues, and even wrongful death. A serious drug injury could leave you with a permanent disability, or even make it impossible to return to work or carry out your normal activities.
You deserve to be compensated for ALL of your losses, and we are here to help you through the process. While it may not be possible to reverse the damage already done, Montgomery Law will work hard to get you the medical treatment you require, as well as the compensation that you and your family deserve. Our job is to work for you, and we take this responsibility very seriously.
Examples of Potentially Unsafe Prescription Drugs
Drug manufacturers have an incentive to get new drugs to the market as quickly as possible. The incentive is to make a profit. Unfortunately, this profit motive often results in a rush to get a drugs approved. Drug makers have been known to cut corners in this pursuit of profit, including providing an incomplete list of potential side effects or narrowing the research to one particular type of therapy. When drug makers fail in their legal obligations, we as consumers suffer the consequences.
Some examples of well-known drugs that have been known to cause serious injury include:
Benicar (olmesartan medoxomil)

Depakote (divalproex sodium)

Invokana (canagliflozin)

Lipitor (atorvastatin calcium)

Diovan (valsartan)
Onglyza (saxagliptin)

Risperdal (risperidone)

Taxotere (docetaxel anhydrous)

Xarelto (rivaroxaban)

Zofran (ondansetron hydrochloride)

Fentora (fentanyl)
The above list is by no means exhaustive, and new (potentially unsafe) drugs are being released into the market almost daily. No matter what medication it is, if you've suffered a potentially-serious drug injury, we urge you to speak with an attorney as soon as possible to discuss your options.
Bringing a product liability injury claim against big pharma is not a simple process. These types of cases are heavily defended by high-priced defense attorneys whose sole job is to protect the company from such lawsuits.
Without an attorney on your side who has considerable experience in this field, it's very unlikely that your claim will even be taken seriously. Hiring an attorney demonstrates to the drug maker that there will be serious legal consequences if your complaint is ignored. In fact, with the help of an attorney, your claim may even prompt the drug maker to issue a recall or employ major changes to its product to protect others in the future from suffering the same harm you did.
We're Here to Help and Answer Questions
Most victims suffering from drug-related injuries have never been involved in personal injury claim before, but our law firm is here to answer any questions you have and advise you of your legal rights. Our job is to handle the legal side of things, so you can concentrate on your health.
At Montgomery Law, you can rest assured that we will do everything in our power to recover the compensation you deserve, and we never charge attorneys fees unless and until we win your case. Call our experienced Dallas drug injury lawyers today at 214-720-6090 (local) or 1-833-720-6090 (toll-free) to learn how we can help. You'll be glad you did.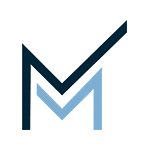 Montgomery Law is a Dallas-based personal injury law firm focused on getting clients the justice and compensation they deserve.
Call us toll-free at 1-833-720-6090 to discuss your case today for no cost.