Has your child been injured by an attractive nuisance?
Call the premises liability lawyers at Montgomery Law.
While property owners generally aren't responsible for injuries suffered by trespassers, the attractive nuisance doctrine makes clear that foreseeability plays a large role when it comes to determining liability.
In Texas, property owners have a legal responsibility to keep visitors reasonably safe from known hazards or foreseeable harm. For businesses who invite guests onto their property, this usually involves inspecting the premises for safety hazards, warning guests of known dangers, and remedying any dangerous conditions. When it comes to certain types of hazards, though, property owners owe an elevated duty of care—even to trespassers.
A hazard or dangerous condition that's likely to attract children (who may be unable to appreciate the risk posed) is often referred to as an "attractive nuisance." The attractive nuisance doctrine states that even if a child trespasses onto someone's land and becomes injured or killed, the property owner may be held financially responsible if they didn't take reasonable steps to prevent unauthorized access.
At Montgomery Law, we represent clients who have been injured in a wide range of accidents—including children who have been hurt while on private property. We use our knowledge of Texas law and experience handling personal injury cases to help our clients obtain the best possible outcome.
To learn more about how our Dallas premises liability lawyers may be able to help, contact us today at 214-720-6090 (local) or 1-833-720-6090 (toll-free). Consultations are free, and we handle all cases on a no-win no-fee basis.
What Exactly Is an Attractive Nuisance?
An attractive nuisance is any type of object or hazard that is likely to attract children who don't yet fully understand the potential risks it poses. The classic example of an attractive nuisance is a swimming pool, which is particularly common here in Texas. However, there are many other types of attractive nuisances. For example, kids may want to play on a nearby construction site—not realizing that it could be incredibly dangerous to do so. Similarly, a curious child may want to climb a gravel pile or grain silo, jump on a trampoline, or explore a building that's no longer occupied.
A child's brain is simply not fully developed. Young children rarely think about the foreseeable consequences of their actions or fully consider the risks involved in playing on a particular object or in a certain area. Because of this, liability is instead imposed on the landowner to exercise reasonable care to either eliminate the danger or otherwise secure the area from unauthorized access.
How Do You Prove an Attractive Nuisance Case?
If your child has been injured by what you feel was an attractive nuisance, it's important to go over the details of your case with an attorney as soon as possible. The unfortunate reality is that proving liability in a case like this can be incredibly tough. In order to find a business or property owner liable under the attractive nuisance doctrine, you or your lawyer will have to demonstrate that your case satisfies each of the following five conditions.
1) You will need to show that the property owner had reason to believe that children were likely to access or trespass onto their property. For example, in a neighborhood setting, a property owner should know that kids from neighboring homes are somewhat likely to access their property (e.g., to retrieve a ball thrown over the fence). However, in an industrial area where the property is surrounded by a high fence topped by barbed wire, the property owner would be reasonable in his or her belief that children did not have access to the property.
2) You will have to show that the property owner knew (or had reason to know) that there were unreasonably dangerous conditions on his or her property which could cause death or serious bodily harm. For example, an unsecured abandoned building with broken stairs and unstable flooring obviously poses an unreasonably dangerous condition. A trench dug near a residential area—if not heavily marked and barricaded—would also pose an obvious and unreasonable risk.
3) You will need to demonstrate that a child, due to his or her age, would likely not understand the risk posed by the hazardous or dangerous condition in that environment. Children are generally unfamiliar with hazards like electrical wires, gas asphyxiation, or grain entrapment—and very young children may not understand the risks associated with swimming pools.
4) You will need to show that the cost and effort associated with eliminating or securing the danger was slight when compared to the potential risk presented to children. While it's probably not reasonable to expect a homeowner to hire a security guard to watch over their property, one of the cheapest ways to secure many types of potential hazards is with a simple fence.
5) You will have to demonstrate that the owner failed to exercise reasonable care to address the danger or otherwise protect potential child trespassers. As you might imagine, "reasonable care" can be subjective. A sturdy fence and adequate signage may suffice in certain situations, but if the property owner has reason to believe that trespassers are still accessing the property, he or she would be expected to employ more effective solutions. The truth is that it really all depends upon the facts and circumstances of each individual case.
Moving Forward With Your Claim
As a society, we hold the safety of our children in the highest regard. While it's impossible to prevent every injury, we also recognize that accidents on private property often involve multiple factors. Every property owner should be well aware of their responsibilities when it comes to premises liability law, and victims should also understand their options when it comes to recovering compensation.
If your child has been injured or killed due to dangerous conditions on someone else's property, it's important that you discuss your options before speaking with the insurance company or making any legal decisions. At Montgomery Law, our job is to work for you and to look out for your family's best interests throughout the entire process.
Our Dallas attorneys are dedicated to helping victims and their families seek justice. We aggressively advocate for our clients, and work hard to help them get the compensation that they deserve. We charge nothing out of pocket to work on your case, as every case is taken on a no-win no-fee basis. Call us today at 214-720-6090 (local) or 1-833-720-6090 (toll-free)—or shoot us an email anytime to learn more about how Montgomery Law can help.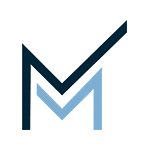 Montgomery Law is a Dallas-based personal injury law firm focused on getting clients the justice and compensation they deserve.
Call us toll-free at 1-833-720-6090 to discuss your case today for no cost.