Have you been injured in a North Texas ATV accident?
Our Dallas ATV accident lawyers may be able to help.
While operating any off-road vehicle does come with a certain degree of risk, this doesn't necessarily mean other factors don't also play a role when it comes to an ATV accident.
According to the Consumer Product Safety Commission (CPSC), all-terrain vehicles (ATVs) are responsible for hundreds of deaths and thousands of injuries each year. In 2017 alone, there were an estimated 93,800 ATV-related injuries in America that required emergency care—26 percent of which involved children under 16 years old.
These numbers demonstrate that ATVs can be dangerous—particularly for children—but it's important to remember that every ATV accident case is unique. At Montgomery Law, our job is to look at the facts and circumstances of your accident in order to determine whether or not you have an actionable personal injury or wrongful death claim.
If you have questions or would like us to review your case, call us today for a free consultation at 214-720-6090 (local) or 1-833-720-6090 (toll-free). We're available 24 hours day by phone or email, and work on a strict no-win no-fee basis.
Common Causes of ATV Accidents
Whether for recreational purposes or utility, all-terrain vehicles are typically operated on private land (ranches, farms, etc). For many riders, the point of having an ATV is to explore unpaved and uneven surfaces. Unlike a car (where occupants are protected by a layer of metal, airbags, and seat belts), ATVs, quads, and UTVs don't provide much protection in the event of a crash. In fact, they often roll over and can sometimes even pin victims beneath the vehicle.
Most ATV accidents do involve the vehicle flipping, rolling over, or otherwise ejecting the rider. These rollover accidents frequently result in injuries to the legs, arms, spinal cord, and/or head. In some cases, the ATV itself may have even had an inherent design flaw making it excessively prone to rollovers during turns—even at low speeds.
Passengers riding on an ATV are far more-susceptible to injury for obvious reasons. Not only are passengers more-likely to be thrown from the vehicle, but any additional weight could make the ATV more difficult to control for less-experienced operators.
Liability When it Comes to an ATV Accident
The question of whether or not you'll be able to hold someone accountable for your injuries will depend on the specific facts of the case. What most people fail to understand is that there are often numerous underlying factors that can play a role in any ATV accident; the most-common of which being experience.
When a landowner permits their land and/or vehicle to be used by an inexperienced operator, they may very well hold some portion of liability should an injury or death occur as a result. In some cases, the driver of an ATV may even be underage. Texas law forbids children under the age of 14 from operating an ATV unless they're accompanied by—and under the direct supervision of—a parent, guardian, or other authorized adult.
When a passenger is injured in an ATV accident caused by operator negligence, there's a good chance their injuries will be covered by the ATV owner's insurance policy—but only if one actually exists. Thankfully, most responsible owners (and rental companies) do carry some form of liability insurance coverage.
In some situations, it may not be operator error that caused the accident, but rather poor design or an equipment malfunction. If it can be shown that the ATV was unreasonably dangerous or defective, you may be able to file a product liability claim against the manufacturer for their portion of liability as well. In a similar vein, if certain safety features or guards have been disabled/removed by the owner, that action alone could be considered gross negligence.
The bottom line is that every ATV accident case is unique. In order to fully understand the legal options available to you and your family, it's important to discuss your case with an experienced attorney.
How Our Law Firm Can Help
At Montgomery Law, we understand just how traumatic an ATV accident can be. That is why we are dedicated to working with our clients to help them get the compensation that they deserve. For many victims and their families, simply dealing with the stress of recovering from an accident is difficult enough without worrying about mounting medical bills and/or fighting over liability and coverage. At Montgomery Law, our job is to help ease some of this burden.
We'll work on your behalf throughout the entire process, and will thoroughly examine every possible aspect of the case. Because we work on contingency, you'll never be billed for the work we put into your case. We're confident in our abilities, which is why we only earn a fee if (and when) we win your case and recover compensation for your family.
Consultations are always free, and we're available to answer your questions by email or phone 24 hours a day. Call us today at 214-720-6090 (local) or 1-833-720-6090 (toll-free) and learn how we can help.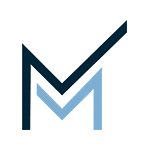 Montgomery Law is a Dallas-based personal injury law firm focused on getting clients the justice and compensation they deserve.
Call us toll-free at 1-833-720-6090 to discuss your case today for no cost.