Have you lost a loved one due to a drowning accident?
Our Dallas lawyers are here to help you find answers.
Swimming pools are a common feature in apartment complexes, community centers, homes and hotels across north Texas. While there's no doubt that a pool can provide fun and relief from the summer heat, they also present a real danger—particularly for children.
Every day, approximately ten people in the United States die as the result of unintentional or accidental drowning accidents (CDC). Two out of every ten drowning victims are children under the age of fifteen, making it the second-leading cause of death in that age group. Even in cases where a victims survives a near-drowning event, oxygen deprivation can lead to permanent brain damage resulting in serious disability.
These statistics are grim, but demonstrate the inherent risks that are often part of what's otherwise a fun summer activity. For some of you reading this, you may already be dealing with the reality of losing a loved one in a drowning accident. At Montgomery Law, our job is to help you find answers and seek justice on your loved one's behalf.
As a wrongful death attorney, I understand the pain, confusion, and frustration that comes with the unexpected death of a loved one. When someone else's negligence caused or contributed to their death, our team will help you and your family through the process of holding those responsible civilly accountable.
We offer free initial consultations by phone or email, and can help you understand your legal options for moving forward at no cost. In fact, we never charge a penny unless—and until—we recover money for you. To learn more about us and how we can help, call us today at 214-720-6090 (local) or 1-833-720-6090 (toll-free) for a free consultation.
Negligence Leads to Drowning Accidents
Drownings occur far too often here in Texas. There are a number of factors that can play a role in any drowning accident, but when it comes to swimming pools, negligence is often a common denominator.
Swimming pools carry with them an inherent risk, but certain safety precautions are the legal responsibility of the property owner. In many drowning accident cases, the swimming pool owner's liability will come down to whether or not they acted reasonably in protecting others from foreseeable harm. Some common example of this include the following:
Failing to adequately secure a pool. In many states (including Texas), pools owned by HOAs or apartment complexes must secure the area with a locking gate or other barrier to prevent young children from entering without supervision. This is also often done with private pools, as it's one of the easiest ways to prevent foreseeable accidents.
Failing to post warnings. If there are any known hazards or dangerous conditions in the swimming area, the pool owner is responsible for adequately warning visitors. If they fail to do so, this could be a violation of the law. Moreover, there are various regulations on signage when no lifeguard is on duty.
Failing to properly maintain a pool. Swimming pool owners are required to maintain their property and keep pools free from hazards. This means that they must install safe drain covers, maintain chemical levels, and make sure that any lights and other electrical components in the pool are grounded and working properly.
Failing to train staff. When it comes to water parks and pools that are open to the public (or to members), owners are responsible for hiring and training staff appropriately. If an employee's negligence leads to a drowning accident, the business owner could also be held liable for damages.
Failing to properly supervise. If a lifeguard, babysitter, or other responsible adult fails to properly supervise a young child who falls into a pool, it's very likely that they could be held civilly liable for their negligence as well.
These are just a few examples of the types of negligence that could lead to a catastrophic drowning event. If you even suspect that negligence could have played a role in your family member's death, its highly recommended that you discuss your concerns with a Dallas drowning accident lawyer as soon as possible.
In the event that a child dies in a drowning accident, depending on the circumstances involved, the parents may be able to pursue a wrongful death claim against those whose negligence is believed to have led to the drowning.
A wrongful death claim can be pursued by a victim's parents, children, or/or spouse in circumstances where another person's "negligence, neglect, carelessness, unskillfulness, or wrongful act" led to their death. While there's a two-year statute of limitations on wrongful death claims, there are also several caveats that may shorten this deadline to as little as 90 days.
Drowning accidents can fall under several areas of civil law. Depending on the facts of your case, your claim might revolve around simple negligence, or it could delve into the more-complex areas of law such as premises or product liability. Winning your claim requires proving that the defendant owed a legal duty to the victim, that the defendant breached said duty, that the defendant's actions (or inaction) was the proximate cause of the victim's death, and that the plaintiff (you) suffered as a result.
Your attorney may even argue "negligence per se," which is where a property owner violates a standard of care that is set forth by law. For example, the Virginia Graeme Baker Pool and Spa Safety Act is a federal law that requires pool owners and property operators to maintain basic levels of safety at their pools. Under this law, drain covers must be installed in residential pools in order to protect children and other swimmers from being caught on drains and drowning. If a pool owner fails to comply with this law, he or she may be found negligent per se, without having to prove the other elements of ordinary negligence.
Premises liability law generally deals with the liability of the property owner. Under this area of law, an attorney might argue that a premises defect (dangerous conditions) led to the accident—or even that the swimming pool fits the legal definition of an "attractive nuisance." In order to find the property owner liable though, you may need to show that the hazard was known (or should have been discovered), yet not remedied.
Product liability law aims to hold manufacturers liable for their negligence when it comes to a defective or faulty product. For example, if a pool cover was manufactured in a way that allowed a child to become entangled or entrapped, the manufacturer could be held strictly liable for any and all resulting damages.
Even in cases where a drowning victim was negligently over-served alcohol at a bar or restaurant (violating TABC rules) prior to their death, the establishment could be found vicariously liable under the Texas dram shop statute.
It can often be challenging to prove liability in a drowning accident—especially since these types of claims are often complex. While it may seem clear to you that the property owner should be held responsible, putting together a strong case requires both clear evidence and a thorough knowledge of the law. This is where having an attorney on your side can make all the difference.
Not only can your attorney conduct an independent investigation into what actually occurred, but they can interview witnesses, review police reports, maintenance records, CCTV video, local regulations, and more in order to ensure that no stone is left unturned. Using the information gained in this investigation (as well as any relevant case law), your attorney can determine the strength of your case and advise you of what to expect moving forward.
Why Legal Representation is Important
We know that a lawsuit isn't the first thing on your mind after a drowning accident, particularly one involving a child. While pursuing a wrongful death claim may initially seem trivial, it's important to hold people responsible for their actions and (hopefully) prevent this from happening to others in the future.
At Montgomery Law, all we do is help families like yours. Our job is to investigate your claims, deal with the insurance company, and let you focus on what's most important. Our experienced team of attorneys and legal professionals understand how challenging this phase of your life is, which is why we'll be looking out for your best interests throughout the process.
Our legal services are offered on a contingency fee basis, meaning that you never pay us a penny unless (and until) we win your case. We offer free consultations by phone or email, where you can get answers to your questions as well as an honest assessment of your case. Call us today at 214-720-6090 (local) or 1-833-720-6090 (toll-free) to learn how we can help.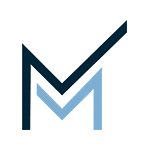 Montgomery Law is a Dallas-based personal injury law firm focused on getting clients the justice and compensation they deserve.
Call us toll-free at 1-833-720-6090 to discuss your case today for no cost.