Have you suffered a hand, arm, or shoulder injury?
Call the Dallas injury attorneys at Montgomery Law.
Hand and arm injuries can be particularly devastating due to the potential for long-term disability or permanent loss of function. You deserve to be compensated for your pain and suffering, as well as for any current and future loss of income related to your injury.
We use our arms and hands to do virtually everything, from eating and brushing our teeth, to driving and earning a living. A serious injury to your hand, arm, or shoulder could dramatically alter your life, and may cause you to miss several weeks of work. If you've been permanently disabled as a result, you may not even be able to return to work and make a living.
Because of the potential devastation of hand and/or arm injuries (and the likely high costs of treating them), it's vital that you discuss your potential claim with a personal injury attorney as soon as possible to protect your rights and legal options. At Montgomery Law, our Dallas injury lawyers are happy to answer your questions, give our honest advice, and explain exactly how we can help for no cost.
Consultations are completely free, and we handle all cases on a no-win no-fee basis. We'll help with your entire claim—from beginning to end—with your best interests at heart. Our goals are to make sure that you get the medical treatment you require, as well as the compensation you deserve.
Causes and Types of Hand & Arm Injuries
There's a wide variety of injuries that can occur to the hand, wrist, arm, elbow or shoulder, including bone fractures, burns, lacerations, muscle tears, dislocations, crush injuries, finger degloving injuries, and even amputations.
While something like a torn rotator cuff may seem relatively minor to those who've never actually experienced one, a shoulder injury like this can cause chronic pain and leave you unable to perform even the simplest of tasks. Likewise, a catastrophic injury resulting in metacarpal disarticulation (the amputation of a finger) will absolutely affect the rest of your life and even your ability to return to work and earn an income.
Hand and arm injuries commonly occur due to accidents at the workplace, repetitive motion strains (carpal tunnel), car accidents, falls, heavy machinery accidents, and even animal attacks.
Your ability to file a claim and recover compensation depends on several factors, including where the injury took place (down to the county or city), what or who caused the injury, and whether or not the negligent party owed you a certain legal duty of care.
In addition to having to endure the physical and emotional ramifications of such an injury, victims who attempt to recover compensation through a personal injury claim or lawsuit without the help of an attorney are often stonewalled, given an insultingly-low settlement offer, or their claims are unfairly denied. This is why it's so important to speak with an attorney about your case before attempting to deal with the insurance company.
As previously mentioned, damages often go way beyond medical bills when it comes to an injury to the hand or arm. Not only will you have considerable medical costs associated with treatment, but your attorney must also account for any expected future medical expenses (e.g., rehabilitation, future surgeries, etc.) as well.
If you've been injured and missed work as a result, you deserve to be compensated for any resulting lost wages. If you're unable to recover well enough to return to work in your field, you likely have an additional reduced earnings capacity claim. This type of claim seeks compensation equal to the income that the worker would have been able to earn up until retirement.
A large portion of your damages relate to the pain and suffering you've endured (and will expect to endure) as a result of the injury. While it can be difficult to put a dollar amount on your pain, suffering, and emotional distress, our law firm can help back up your demand with the testimony of a vocational expert and/or life care planner.
Determining the Value of Your Case
While these claims sometimes involve a lot of money, it's important to be realistic about the potential value of your claim. Utilizing the services of a knowledgeable, skilled, and caring attorney will go a long way toward ensuring that you get every penny you deserve for your injury, and the team at Montgomery Law is 100% committed to each and every one of our clients.
Once hired, we will start working on your case immediately. We will begin collecting evidence and building your case, while ensuring that you receive the medical care you deserve. We will make sure that ALL of your related damages are included in our official demand, and no stone will be left unturned.
Because each situation is unique, it is virtually impossible to determine the value of any personal injury claim before the victim has completed medical treatment. Well-supported medical records and other evidence will go a long way to getting the money you deserve, but nothing is more-important than having an attorney to back up your demand and look after your best interests.
If you or a loved one has suffered a debilitating hand and/or arm injury, the Dallas personal injury lawyers at Montgomery Law are here to help. Attorney Sadat Montgomery has years of experience handling these types of cases and recovering compensation for victims just like you. When it comes to a serious personal injury claim, having a good attorney on your side is critical to ensuring that you and your family receive the justice and compensation you deserve.
Consultations are absolutely free, and there's no financial risk in hiring us to begin working on your claim today, as our office works exclusively on a no-win no-fee basis. Email us today or call us anytime at 214-720-6090 (local) or 1-833-720-6090 (toll-free) to learn how we can help.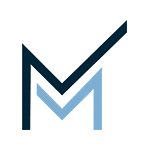 Montgomery Law is a Dallas-based personal injury law firm focused on getting clients the justice and compensation they deserve.
Call us toll-free at 1-833-720-6090 to discuss your case today for no cost.