Have you suffered a spinal cord injury or paralysis?
Make sure you're compensated for all of your damages.
The cost of treating a spinal cord injury could be as high as $4.7 million over a lifetime. If your injuries were caused by someone else's negligence, our Dallas attorneys can make sure you're paid every penny you're owed.
There are about 17,500 spinal cord injuries each year in the United States—or approximately 48 injuries each day. According to the Mayo Clinic, car accidents are responsible for 35% of all spinal cord injuries each year.
A spinal cord injury involves damage to the spinal cord itself, or damage to the vertebrae, ligaments, or disks of the spinal cord. These types of injuries are often caused by car accidents, but they can also result from slip and fall accidents, sports injuries, work-related incidents, or any other type of serious injury. Spinal cord injuries can be particularly dangerous because they can get worse over time as inflammation and fluid buildup increases, causing the damage to grow or worsen.
The cost of a spinal cord injury can be significant. In the first year alone, bills for medical treatment and rehabilitation can easily reach over a million dollars, with medical bills costing close to $200,000 each year afterward. According to the Christopher and Dana Reeve Foundation, treatment for a spinal cord injury could cost more than $4.7 million over a lifetime. A person with reduced functionality due to a spinal cord injury may require a lifetime of assistance, and may never be able to return to work and earn a living moving forward.
An experienced Dallas personal injury attorney understands just how serious a spinal cord injury is, and that the first year of treatment does not even come close to representing the full cost of your expected medical care. That is why we work hand in hand with our clients, medical professionals, and other experts to determine just how much money will be necessary to fully provide for our clients and their families moving forward.
If you or a loved one has suffered a spinal cord injury, the Dallas attorneys at Montgomery Law can help. Our job is to make sure that you are fully compensated for your losses, and we work on a no-win no-fee basis. Call us at 214-720-6090 (local) or 1-833-720-6090 (toll-free) for a free consultation, and learn how we can help.
Types of Spinal Cord Injuries
Back injuries can range in severity from slipped/bulging/ruptured disks, spinal stenosis, or pinched nerves, all the way to complete paralysis. The two main categories of spinal cord injuries that result in paralysis are:
Tetraplegia / Quadriplegia — partial (incomplete) or total (complete) loss of feeling and motor function in all four limbs and the torso.
Paraplegia — partial (incomplete) or total (complete) loss of feeling and motor function in the lower extremities.
Spinal cord injuries can be complex, and no two are exactly alike. Your outlook generally depends on not only the severity of the injury, but also the level of treatment you receive (or more-accurately, can afford). Spinal fusion may be an option for some people, but this kind of surgery is incredibly expensive.
Not only can our Dallas lawyers help get you the treatment you need immediately following your injury, we can also work with doctors and medical experts to ensure you receive top-notch medical treatment. We will also work to determine the total expected cost of future treatment and make sure those costs are part of your demand.
Damages in a Spinal Cord Injury Case
Damages (your losses) are a huge part of every personal injury case. When a person suffers a permanent injury, such as paralysis from a spinal cord injury, he or she may be entitled to recover significant compensation.
In most cases involving spinal cord injuries, the victim will either be unable to return to work or will have to change jobs in order to accommodate their injury. For example, a construction worker who suffers a spinal cord injury will not likely be able to return to a manual labor job—if they can work at all.
Our law firm can hire a vocational expert to determine how a person's injuries affect his or her ability to work and earn money. These experts will measure the loss of earnings potential by determining the difference between the amount of money that a person could earn before the accident and the amount that they can potentially earn after a spinal cord injury up to the age of retirement.
In addition to lost earning capacity, victims should be reimbursed for any and all related medical expenses (past, present, and future) as well as pain and suffering, emotional distress, and loss of enjoyment of life.
In some cases, spouses and certain other family members may also be able to seek damages for their own emotional suffering and loss of companionship. These claims seek to compensate family members for the loss that they have suffered due to the injury.
How a Dallas Personal Injury Attorney Can Help
It can be challenging to determine the total value of a case where a person has suffered a spinal cord injury because many types of damages (such as pain and suffering and loss of companionship) are hard to put into numbers. Quantifiable damages (such as medical costs) are easier to valuate, but will still be contested by the insurance company in almost every single case.
At Montgomery Law, our job is to handle the claims process from beginning to end. Once hired, we will investigate the facts of your case, work to calculate the full value of your claim, handle all communication with the insurance company, and work closely with you throughout the entire process. Under no circumstances will you owe us attorneys fees unless and until we actually win your case.
For a free consultation, contact Montgomery Law today at 214-720-6090 (local) or 1-833-720-6090 (toll-free), or email us 24 hours a day. We are dedicated to helping you and your family get the compensation you deserve.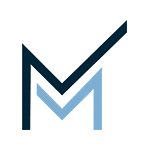 Montgomery Law is a Dallas-based personal injury law firm focused on getting clients the justice and compensation they deserve.
Call us toll-free at 1-833-720-6090 to discuss your case today for no cost.