Has someone you love suffered a serious brain injury?
Call our Dallas injury lawyers today at 1-833-720-6090.
Brain injuries often require extensive rehabilitation and may result in permanent disability. If your loved one's TBI or CTE was caused by the negligence or actions of another person or organization, call our Dallas brain injury attorneys at 1-833-720-6090.
A traumatic brain injury (TBI) is a type of closed head injury caused by an impact strong enough to temporarily or permanently disrupt brain function. Car accidents, truck accidents, and other types of motor vehicle collision are the leading cause of traumatic brain injuries, but they also frequently occur to those who suffer from falls, sports-related injuries, or even intentional acts of violence.
Traumatic brain injuries claim more than 50,000 lives each year and leave over 80,000 people with lifelong disabilities (many of whom are no longer able to earn an income). If someone you love has suffered a serious concussion or brain injury, contact the Texas attorneys at Montgomery Law for a free consultation. We understand the seriousness of this type of injury, and will fight on your behalf for every penny your family is owed.
At Montgomery Law, we can help you seek treatment for no out of pocket costs, and can even refer you to top neurologists and neuropsychologists in the Dallas-Fort Worth Metroplex to ensure that you receive the best treatment possible.
Signs & Symptoms of a TBI
Symptoms of a traumatic brain injury are very similar to those of a concussion. They can range in severity from a nagging headache (often accompanied by temporary disorientation or nausea) to severe physical and cognitive impairment. Any accident which results in nausea, vomiting, loss of conscious, loss of balance/coordination, or blurred vision should be taken extremely seriously. Subsequent changes in mood, memory, personality, or behavior may also be symptoms of a serious brain injury.
In many cases, the victim doesn't come to realize the seriousness of these symptoms until many weeks after the accident—which is why seeking medical attention after any type of head injury is so very very important. The brain is the most-complex organ in the body, and any damage (especially if treatment is not sought immediately) can lead to catastrophic lifelong consequences.
Chronic traumatic encephalopathy (CTE) is a neurodegenerative disease caused by repetitive trauma to the brain—including even subconcussive head hits. CTE is most-commonly seen in athletes of contact sports (e.g., football, boxing, hockey, etc.), but anyone who experiences repeated head injuries may be at risk of developing the disease.
Symptoms of CTE generally include memory loss, confusion, impaired judgment, impulse behavior, aggression, depression, anxiety, and even suicidal thoughts or actions. Unfortunately, symptoms often only begin presenting themselves years—or even decades—after the initial brain trauma occurred.
Because our law firm has experience handling cases involving CTE, we have a unique understanding of the impact this degenerative disease can have on you and your loved ones. At Montgomery Law, our job is to investigate your claims and seek every penny in compensation that you deserve for your pain, suffering, and related losses. You deserve to focus on your health; let us focus on seeking justice.
How Our Dallas Attorneys Can Help
We know your family is dealing with a lot right now. We understand the financial burden that comes with a family member being unable to return to work, as well as the pain and suffering that the victim is likely experiencing. We also know that medical expenses are likely piling up, but our law firm is here to help injured people in your exact situation.
Our job is to handle the legal aspects of your case from beginning to end, and work to get you every penny that you and your family deserve. We work on an exclusive no-win no-fee basis, meaning that you are never at risk of losing money to pursue your claim.
The Dallas brain injury attorneys at Montgomery Law are happy to discuss your case over the phone or by email, and can answer any questions you may have about your potential claim. Email us 24 hours a day, or call us at 214-720-6090 (local) or 1-833-720-6090 (toll-free) to speak with an attorney about your potential case.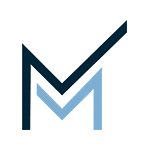 Montgomery Law is a Dallas-based personal injury law firm focused on getting clients the justice and compensation they deserve.
Call us toll-free at 1-833-720-6090 to discuss your case today for no cost.