Was Your Child Injured While Playing Youth Sports?
Our Dallas Injury Lawyers Can Explain Your Options.
More than 3.5 million children under 15 are injured every year while playing sports or participating in recreational activities. In fact, almost 1/3 of all childhood injuries are sports-related.
At Montgomery Law, we strongly believe that sports can be incredibly valuable to young children and teens. Exercise provides kids with an outlet for their (sometimes boundless) energy, and team sports often teach lessons that we carry with us throughout life. In fact, our firm's founder, Sadat Montgomery, was an athlete himself—from Pop Warner football as a child, to playing division 1 college basketball for DePaul University.
We all know that playing some types of sports (football, baseball, basketball, etc.) comes with an inherent risk of injury. While most sports-related injuries are relatively mild (e.g., sprains, scrapes and bruises), something like a concussion could easily lead to a traumatic brain injury if not identified and treated immediately.
Montgomery Law represents those in the greater Dallas-Fort Worth area who have been hurt in all types of accidents, including those that involve sports and leisure activities. We have substantial experience in representing individuals and families just like you; those who have suffered an injury or loss, and who need help getting compensation to move forward with their lives.
We understand that not everyone can afford to pay out of pocket for a lawyer, which is why we don't charge a fee unless (and until) we recover money for you. Our no-win no-fee arrangement means that you don't take any financial risk in hiring our firm. Call us at 214-720-6090 (local) or 1-833-720-6090 (toll-free), or email us to discuss your case today.
While sports injuries can occur to people of any age, children and teens aged 14 and under are statistically at a much greater risk. Each year, more than 3.5 million kids are injured playing sports, with more than 775,000 requiring visits to the emergency room.
Here are the most-common types of sport-related injuries:
Fractures & Broken Bones

Overexertion Injuries

Heat Exhaustion
Concussions

Growth Plate Injuries
These types of injuries may lead to serious complications, including problems later in life. For example, if a child suffers a growth plate injury, it can permanently affect the growth and development of their body. The lifelong damages caused by an injury like this could easily reach into the hundreds of thousands (or even millions) of dollars.
Sports injuries resulting in death are fortunately uncommon in Texas, but it does still occur in rare instances. Most sports-related wrongful deaths in Texas are the result of heatstroke caused by exertion or a serious head injury. In fact, sports and recreational activities are cited as a factor in roughly 21% of all traumatic brain injuries in children aged 14 and under in the United States.
Common Causes of Sports Injuries
The majority of serious injuries occur in sports which involve contact with other players, such as football and hockey. According to the CPSC, the youth sports with the highest rates of injuries are as follows:
| Youth Sport | Reported Injuries |
| --- | --- |
| Football | 215,000 children treated in emergency rooms |
| Bicycling | 200,000 children treated in emergency rooms |
| Basketball | 170,000 children treated in emergency rooms |
| Baseball & Softball | 110,000 children treated in emergency rooms |
| Soccer | 88,000 children treated in emergency rooms |
| Skiing & Snowboarding | 25,000 children treated in emergency rooms |
| Ice Hockey | 20,000 children treated in emergency rooms |
Kids can get hurt in a variety of ways while playing sports. From inadequate equipment to a lack of supervision, the chain of liability can range far and wide.
An injury caused by defective sporting goods could mean that your case will revolve around a product liability claim against the manufacturer. A fall caused by a poorly-maintained field could involve premises liability law. The truth is that you need someone on your side who will investigate your claims, find answers to your questions, and advise you of your options moving forward.
Liability and "Assumed Risks"
When your child plays a sport—particularly one that involves a high risk of injury—you may be said to have "assumed the risk" of injury. In most cases, you will be required to sign a waiver that releases the school district (or other organization) from liability for any accidents or injuries that may occur. However, even if you signed a waiver, you may still be able to recover compensation in certain circumstances.
If your child's injury was caused by negligence (e.g., failing to seek medical attention in an emergency), intentional acts, or a defective product, you very well may have grounds for a lawsuit. For example, if your child suffered a knee injury during a football game, and the coach cleared him to go back into the game where another tackle caused him to suffer a more serious injury, you likely have a very strong negligence (or even gross negligence) claim against the organization.
If your child's pads, helmet, or safety equipment failed to reasonably protect them from a foreseeable injury, you'll need your attorney to secure the evidence in question and determine whether or not it met standards, was defective, and/or appropriately sized for the player.
Alternatively, if other players organized in hazing or committed violent acts beyond what is normal or permissible in the sport, you may be able to file a lawsuit against the individuals involved (or their parents), the coaching staff, and even the organization—especially if they were aware of the situation yet turned a blind eye to it.
To protect against sports injuries, coaches, parents and athletes alike should take every precaution to prevent foreseeable injury risks. This includes wearing the right equipment and necessary safety gear, taking breaks at practice and during game to prevent overexertion, staying hydrated, enforcing safety rules, and making sure that the playing field is always in good condition.
Potential Challenges to Your Claim
In Texas, it can be difficult to file a claim against a school district or other governmental entities due to a legal doctrine known as "sovereign immunity." The Texas Tort Claims Act limits claims against governmental entities related to property damage, personal injury, and death.
In essence, this law may prohibit you from filing a lawsuit against a Texas school district, but it's not always so cut and dry. There are some situations where a school district can be sued for a sports-related injury, which is why it's important to discuss your case with an attorney as soon as possible.
Another challenge to any injury claim is that many sports teams require participants to sign liability waivers before playing. A waiver can make it difficult to bring certain types of claims, but does not protect the organization when they act grossly negligent, recklessly, illegally, or with bad intent or malice. Laws regarding minor waivers/releases vary from state to state, and most states do not allow a parent to contractually waive their minor child's right to sue for a sports-related injury.
Because each case is unique, you should have a Dallas sports injury lawyer analyze both the release waiver and the facts of the accident to determine your legal options moving forward. At Montgomery Law, our team is happy to evaluate the strength of your case, and we're available 24 hours a day for a free consultation.
The Attorneys at Montgomery Law
If your child has been injured in a sports-related injury, we are here for you. From the initial consultation until your case is resolved, we will stand by your side throughout the entire process. Our job is to work on your behalf and do the heavy lifting, and no decisions will be made without your express approval.
Montgomery Law represents all clients on a contingency fee basis. We will never bill you, nor will we ask for a retainer. Our law firm will front all expenses, and only earns a fee if and when you recover compensation in your case. We offer free consultations by phone, email, or in person, so call our office today at 214-720-6090 (local) or 1-833-720-6090 (toll-free) to learn more about how Montgomery Law can help.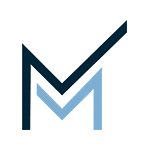 Montgomery Law is a Dallas-based personal injury law firm focused on getting clients the justice and compensation they deserve.
Call us toll-free at 1-833-720-6090 to discuss your case today for no cost.