Sponges & instruments left in the body after surgery
almost always constitute a medical malpractice claim.
Gossypiboma refers to a retained foreign object, such as a sponge or surgical gauze, left in a patient's body following surgery. Diagnosis can be difficult, often resulting in unnecessarily-prolonged suffering and/or wrongful death.
Most-commonly occurring with abdominal surgeries, retained sponges or surgical instruments can result in a wide variety of complications and manifestations. These types of injuries frequently cause significant pain and suffering, and may even prove fatal.
In rare cases, surgical objects left in the body cause immediate problems, are quickly detected, and can be removed with relatively-minor damages. Unfortunately though, retained gauze or surgical sponges often lie dormant for months or years, until later presenting as a granuloma or in severe symptoms similar to a tumor.
This article will attempt to explain the legal rights available to victims of gossypiboma, but it's important to understand that medical malpractice cases are notoriously-difficult to bring in Texas for a variety of reasons.
The Dallas medical malpractice attorneys at Montgomery Law exist to help victims and their families seek justice, and invite you to call or email us 24 hours a day to discuss your situation and how we may be able to help. In fact, our law firm exclusively works on a no-win, no-fee basis. Unlike other types of attorneys, we never earn a penny unless we win our clients the money they deserve.
Determining If You Have a Valid Malpractice Claim
If you or someone you love has suffered due to gossypiboma, you have the right to seek compensation for the resulting pain, suffering, medical expenses, lost wages, lost ability to earn an income, and any permanent disability or disfigurement. In order to prevail with any medical malpractice case though, the plaintiff (you) must first establish the following four elements of your claim:
Duty — Before anything else, you must be able to show that you were owed a certain duty of care by the defendant (i.e., doctor). This element can be easy to establish with medical cases, as a legal duty exists whenever a hospital or health care provider undertakes care or treatment of a patient.
Breach of Said Duty — Once you've established that you were owed a duty of care, you must then be able to show that the defendant(s) violated this duty as the result of negligence or treatment which "falls below the accepted standard of practice in the medical community."
Causation — The third element of your claim requires you to show that the doctor's actions (or inactions) were the direct or proximate cause of your injuries and other damages.
Damages — You must be able to prove your damages, which can be thought of as your related pain, suffering, and financial losses. This includes any existing (and expected future) medical expenses, lost wages/income, pain and suffering, loss of consortium, etc.
The Importance of Hiring an Attorney
Due to tort reform measures passed in our state, bringing a medical malpractice case is not an easy task. Not only are doctors and hospitals (or more-accurately, their insurance companies) completely unwilling to admit liability or negotiate a settlement, they know that in order to bring a lawsuit, you'll be required to hire an expert witness to submit an official report within 120 days; something that the average person simply cannot afford.
Additionally, these insurance companies have teams of attorneys and adjusters whose only job is to use every tactic in the book to either get you to give up in frustration, or try to convince you that you have no case.
Finding a Dallas medical malpractice lawyer to help you with your claim is not only strongly recommended, it's essentially required in order to have any real chance at winning your claim. While medical malpractice attorneys generally work on a no-win no-fee basis, unfortunately, fewer and fewer attorneys are willing to take these types of cases due to how difficult (and expensive) they can be to bring.
Before you do anything, discuss your case with an attorney. We're here to help victims of medical malpractice, and our advice is absolutely free. We understand that talking to an attorney is new territory for many people, but we're happy to answer your questions and provide you with a better understanding of how we may be able to help. Call our law firm today at 214-720-6090 (local) or 1-833-720-6090 (toll-free) for your free consultation.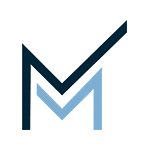 Montgomery Law is a Dallas-based personal injury law firm focused on getting clients the justice and compensation they deserve.
Call us toll-free at 1-833-720-6090 to discuss your case today for no cost.