Neck & back injuries often result from car accidents.
We can help you recover the compensation you deserve.
The force of an auto accident can cause significant damage to a person's back and neck as the result of whiplash, lumbar sprains, and disc herniation. In order to recover fair compensation for your injuries, pain, and suffering, discuss your legal options with an experienced car accident attorney.
You're enjoying your commute, stopped at a red light, when you're struck from behind by another driver. While you may be shaken up, the damage seems to be rather minor. Your bumper has a minimal damage and your airbags did not deploy. Your neck may feel a little strained, but overall, you're just happy that it wasn't any worse. A few days later, the pain in your neck intensifies, and you notice shooting pain up and down your arm. The only problem is that you've already told the insurance company that you were uninjured.
As a Dallas car accident lawyer, I've seen this scenario a thousand times. The insurance company is quick to point out that you've already given a recorded statement claiming no injuries, and will thus deny compensation for your medical expenses or pain and suffering. Victims of car accidents often come to our law firm for help in similar situations after getting nowhere with the insurance company—and for good reason.
Back and neck injuries are not always immediately apparent after an accident, and most people assume that they can tough out what may initially seem to be a minor strain. The truth is that a car accident can easily lead to soft tissue injuries that take days to develop—and may come with years of chronic pain. Your spine is complex, and the delicate structures contained within it are susceptible to damage in any type of sudden collision.
At Montgomery Law, we have helped countless people just like you recover fair compensation for their injuries and related damages following a Dallas car accident. We believe that anyone who's suffered an injury caused by negligence deserves to be made whole, and that starts by having someone on your side who's tasked with looking out for your best interests throughout the claims process.
The Dallas attorneys at Montgomery Law are available to answer your questions 24 hours a day by phone or email, and we never charge a fee for our services unless and until we recover money for you. If you've suffered a neck or back injury after a car accident, we can help get you the money you deserve. Call us at 214-720-6090 (local) or 1-833-720-6090 (toll-free) and discuss your case with an experienced Dallas personal injury lawyer today.
Back & Neck Injuries Can Be Debilitating
In any car accident, a person's body is subjected to a certain amount of sudden force from the impact of the crash. This force can break bones, tear ligaments, injure internal organs, or cause damage to the spinal cord itself.
There are five sections of your spine: the cervical spine, which includes the seven vertebrae between your head and shoulders; the thoracic spine, which includes the twelve vertebrae in your mid-back that support your ribs and protect your heart and lungs; the lumbar spine, which are the five vertebrae in your lower back; the sacrum, which is a series of fused vertebrae that connect your spine to your hips; and the coccyx, or your tailbone. Each section of your spine works in coordination to support your entire body and transmit messages from your brain.
Within your spine, there are a number of different tissues and structures. Vertebrae are the bones that create your spinal column, while discs act as shock absorbers for your spine. There are 31 spinal nerves that branch off of the spinal cord to send messages to and from the brain, and because the spaces that various nerves pass through within the spine are extremely narrow, any type of injury that may lead to inflammation or swelling in the area can result in nerve damage, significant pain, and could easily impact your overall mobility.
During a car accident, your body may be subject to forces such as acceleration, deceleration, rotation and more. This can lead to a number of soft tissue injuries, particularly to your neck and back. Whiplash is a common injury that results from car accidents, which is caused by rapid acceleration and deceleration. Any injury to the various muscles that hold your spine together can lead to headaches, neck and shoulder pain, and other symptoms.
Pre-Existing Conditions Can Exacerbate Injuries
Many of us already live with persistent back pain. Perhaps you suffered a previous injury or just have chronic back pain due to poor posture. Whatever the cause may be, it isn't unusual for an adult of any age to have some level of degeneration in their spine. If you are injured in a car accident, a preexisting condition could make any neck or back injury all the more serious—but that doesn't mean the insurance company can use this as an excuse to lessen their liability.
For example, you may not even know that you have a slightly bulging disc in your neck as these conditions can often be painless. However, a bulging disc can put you at a higher risk of rupture or herniation. As a result, you may then require more in-depth medical treatment, including surgery and/or rehabilitation.
Insurance companies may try to deny such claims, arguing that the victim had a pre-existing condition that heavily contributed to their injuries. However, Texas law has what is known as the "eggshell skull" rule; a doctrine which says that the frailty, weakness, sensitivity, or feebleness of a victim cannot be used as a defense in a personal injury case.
While insurance companies know this full well, they will still attempt to use your pre-existing conditions as a reason to lower the value of your injury claim or deny it altogether. As your attorney, our job is to fight against these deceptive tactics, demand compensation for 100 percent of your related damages, and back up our demand with legal action.
How Our Personal Injury Lawyers Can Help
Recovering from a neck or back injury can be challenging enough without worrying about how you will pay your medical bills and other related expenses. Montgomery Law can help ease the burden for you by taking on the insurance company and fighting for the compensation you truly deserve.
We offer a no-win no-fee arrangement on all personal injury cases, so there is absolutely no financial risk in working with our firm. Consultations are always free, allowing you to learn more about your options even if you're not ready to make a decision regarding your claim.
At Montgomery Law, we know that recovering from back injury is expensive and difficult. We are here to look after your best interests, obtain compensation on your behalf, and ensure you get the medical treatment you require. Contact our law firm today at 214-720-6090 (local) or 1-833-720-6090 (toll-free) for a free consultation.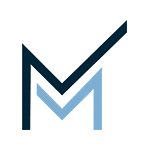 Montgomery Law is a Dallas-based personal injury law firm focused on getting clients the justice and compensation they deserve.
Call us toll-free at 1-833-720-6090 to discuss your case today for no cost.