Has a loved one wrongfully died in a nursing home?
Our law firm's job is to help your family seek justice.
If you believe your loved one's death was the result of abuse, negligence, or neglect by nursing home staff, call Montgomery Law today for a free consultation at 214-720-6090.
While deaths are somewhat common in nursing homes, losing a loved one is always difficult. Caretakers are trusted to provide our loved ones with medical treatment, compassion, and the best care possible. In fact, nursing homes in Texas owe a very strict "duty of care" to protect their residents and provide them with a safe environment. If they fail in this regard and someone is injured or killed as a result, they open themselves up to liability.
Wrongful death claims against nursing homes are uniquely complex for many reasons, however the attorneys at Montgomery Law have considerable experience with these types of cases. Our job is to investigate your claims, find out what exactly led to your loved one's death, and pursue the justice they rightfully deserve through a civil claim or lawsuit.
Our Dallas law firm has a reputation for fighting for the defenseless, and that includes victims of nursing home abuse and neglect. We give a voice to the voiceless, and strive to ensure that those responsible are held fully accountable for their actions.
We handle all wrongful death claims on a no-win no-fee basis, and are happy to discuss the options available to your family, by phone or email, 24 hours a day. To learn more about how we can help, call us today at 214-720-6090 (local) or 1-833-720-6090 (toll-free).
Common Causes of Nursing Home Deaths
If your spouse or parent died as a result of nursing home abuse, neglect, or negligence, you as a family member are permitted to pursue justice on their behalf. Elder abuse, neglect, and negligence come in various forms, but some types of incidents are more-common than others.
Falls — Falls are the most-common cause of trauma-related deaths at nursing homes. While a single unforeseeable fall might not be attributed to abuse, failing to properly identify a resident as a fall risk is often considered negligence. Additionally, nursing homes are required by law to reasonably protect all residents from foreseeable fall risks such as slippery floors, steps or stairs, premises defects, and other known hazards.
Lack of Food and/or Water — It's a frightening thought, but some nursing home patients die as a result of dehydration and/or malnutrition. Age and illness often result in a diminished appetite. Most nursing home staff members will make sure the person eats anyway, but if a disinterested staff member is in the picture, he or she may neglect to provide your loved one with adequate fluids and other nutritional needs.
Infections — Nursing home employees are tasked with ensuring routine medical/hygienic care and keeping the facilities clean in order to prevent the spread of infection. Without frequent repositioning, adequate bathing, and clean clothes/linens, patients may be susceptible to painful bedsores (also referred to as pressure sores or skin ulcers). Nursing home residents with weakened immune systems can easily succumb to an infection caused by a simple bedsore if left untreated.
Physical Abuse — It is unconscionable (and a felony) to abuse the elderly, but it still occurs with frightening regularity in many nursing home facilities across the country. Staff can become frustrated, and in some people that frustration can lead to physical abuse. Shaking, pinching, punching, and kicking are all possible forms of abuse, and this can easily result in serious injury or wrongful death.
Signs of Neglect and Abuse
Unfortunately, some nursing home patients won't (or physically can't) let their loved ones know that they're being abused. It's important to ask them questions about their care on a regular basis, and to look for potential signs of abuse if you feel that something doesn't seem right.
Some of the most-common signs of nursing home abuse and/or neglect would be the existence of any unexplained injuries, unexplained fear or agitation, unsanitary living conditions, signs of over-medication, bedsores, and/or unexplained and sudden weight loss.
What many nursing homes fail to tell families is that Texas specifically allows the use of video cameras (often referred to as "granny cams") in nursing homes—with a few stipulations.
The nursing home must be given prior notice before installing a camera. It's important to note that a facility cannot refuse admittance or remove a resident because the use of a camera is requested.
If the camera will be placed in a room with more than one resident, you must have the other resident's written consent in order to avoid violating their privacy rights.
All expenses related to electric monitoring must be paid by the resident or their guardian.
There must be a conspicuous note in the resident's room indicating that the room is being monitored by an electronic monitoring device.
What a Lawsuit Seeks to Accomplish
While a lawsuit is likely not the first thing on your mind following the wrongful death of a loved one, it is one of the best ways to get answers about what happened—and to hold the responsible parties accountable for their negligence, actions, or malpractice. Nursing homes are notorious for keeping families in the dark about the treatment of their loved ones, which is why you need someone on your side who knows how to get answers and information.
While nothing can undo the pain and suffering the victim experienced, the law does permit family members to hold those responsible financially liable for their actions. The goal of any wrongful death lawsuit is to hit those responsible where it hurts (their pocketbook) in order to disincentivize this kind of tragedy from occurring to others in the future.
The state of Texas allows the spouse, children, and parents of a victim to file a wrongful death claim, but siblings generally cannot (unless they are made executor of the estate). A single person can file the claim or the surviving family members can file as a group, but it's important to discuss your options with a lawyer before making any decisions.
Time is of the essence when filing a wrongful death claim. If no one files the claim within three months of the victim's death, the claim can only be brought by the executor of the estate. More-importantly, as time passes, vital evidence becomes more-difficult to collect. In order to have the best chance at a successful claim, its recommended that you at least seek out an initial consultation with an attorney as soon as possible.
The Team at Montgomery Law is Here to Help
First, you need to understand that claims against nursing homes are heavily contested. The insurance companies responsible for paying out on these claims know that resulting settlements or jury verdicts can be quite large, and as such, they will do everything in their power to avoid liability.
They have a team of lawyers working to discredit your claim from day one, and without an attorney of your own willing to take your case to trial, they simply have no reason to settle or even negotiate. They know that an unrepresented claimant has almost no chance at navigating a successful lawsuit, which is why it's so important for you to discuss your case with a local attorney who handles nursing home wrongful death cases.
A very important part of proving your case is collecting the right evidence. While the average person doesn't necessarily have the resources or experience necessary to gather vital evidence and subpoena witness statements, the team at Montgomery Law has considerable experience in this field. We know what evidence to get, how to obtain it, how to interpret it, and how to get it admitted into court if necessary.
On of the best things about our law firm is that you won't ever have to pay anything out of your pocket to pursue your claim. We work on a no-win no-fee basis, and you can rest assured that our team will be right there by your side throughout the entire process. If you believe that a parent or loved one was wrongfully killed while residing in a Texas nursing home, call our lawyers today at 214-720-6090 (local) or 1-833-720-6090 (toll-free) for a free consultation.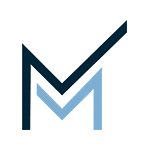 Montgomery Law is a Dallas-based personal injury law firm focused on getting clients the justice and compensation they deserve.
Call us toll-free at 1-833-720-6090 to discuss your case today for no cost.