Electric scooters are gaining in popularity in Dallas,
but what happens when a rider is hurt in an accident?
If you've been injured while riding a rental bike or electric scooter, contact our Dallas personal injury attorneys today at 214-720-6090 for a free consultation.
In 2018, the City of Dallas passed regulations allowing two companies, Bird and Lime, to each deploy up to 500 electric rental scooters throughout the city during a six-month trial program. Much like the rental bike program Dallas approved in 2017, the city says their goal was to reduce urban congestion. At present time, at least four more companies (Lyft, Uber/JUMP, Razor, and Ojo) have also descended upon the DFW Metroplex.
These new electric scooters can reach speeds of up to 15 mph, can operate on streets and sidewalks (we'll discuss the specific rules later in this article), but surprisingly do not require the rider to wear a helmet. As a Dallas personal injury attorney, I feel it's important and necessary to discuss rider safety, issues of liability, as well as what to do if you become involved in an accident as a rider.
Accidents involving electric scooters can occur for a variety of reasons, but the vast majority of these claims tend to involve a collision with a motor vehicle. The scooters provided by Bird Rides and LimeBike (Lime-S) are small and can be difficult to see, yet are often required by law to share the road with cars, buses, and commercial trucks. With a top speed of 15 mph, it's not difficult to see how this could easily result in a serious accident.
Auto-pedestrian accidents in Dallas frequently result in catastrophic injuries or wrongful death, and tragically, statistics show that many drivers will choose to flee the scene rather than stop and render aid.
There are also cases where riders fall due to uneven surfaces, pedestrians who were struck by scooters operating on sidewalks, and accidents blamed on faulty equipment such as a stuck accelerator or non-functioning brakes.
When it comes to an accident involving a rental scooter in Dallas, determining liability can actually be quite complex.
Bird and LimeBike both have $500,000 in liability coverage, but this likely only covers the victim if they can prove that the accident was caused by a malfunction or poor maintenance. According to the user agreement for Bird Bikes, riders are even required to file a police report within 24 hours if a personal injury occurs.
Motorists who cause an accident should have applicable auto insurance policies, but what happens if they flee the scene, don't have insurance, or their insurance company unfairly places the blame on you? In some cases, your own auto insurance policy may cover your damages (if you have uninsured motorist coverage) even though you were not driving at the time or even near your car.
If you've been injured due to an accident on a rental scooter in Dallas, don't leave anything up to chance. Our law firm has helped countless people just like you get the money they deserve following a personal injury, and we never charge a fee unless (and until) we win your case.
The Dallas City Council recently voted to repeal an existing ordinance regarding small motorized scooters, while at the same time passing a new ordinance permitting them to operate on city-owned and operated properties, such as public paths, streets, and sidewalks within Dallas city limits.
Rental companies say that the scooters should be ridden in bike lanes and on streets; not on the sidewalks where pedestrians walk. Unfortunately, Dallas isn't known for having many dedicated bike lanes.
Under the new ordinance though, the City of Dallas says you can operate electric scooters on sidewalks except within the Central Business District (including Deep Ellum and Downtown Dallas), but you cannot ride on any street where the speed limit is over 35 mph.
Riding electric scooters in city parks (e.g., Klyde Warren Park) is strictly prohibited, and city trails (e.g., Katy Trail) currently prohibit motorized transportation of any type.
According to Bird and Lime, riders are required to be at least 18 years old, possess a valid driver's license, and consent to their safety agreements before being permitted to rent a scooter through their apps. Both companies encourage the use of helmets, but there are no laws in Dallas requiring them for adults.
While Bird and/or Lime have rolled out programs in Dallas, Arlington, Plano, Austin, San Antonio, and Abilene, other north Texas cities may also soon begin to regulate rental bikes and scooters. For example, Denton recently adopted an ordinance governing dockless bicycles (but not scooters).
If you've been hurt in an accident involving an electric rental scooter in Dallas (or anywhere in Texas), we invite you to shoot us an email or call us at 214-720-6090 (local) or 1-833-720-6090 (toll-free) for a free consultation. We can help answer any questions you have, and our advice is completely free.
Should you choose to have us handle your claim, we'll do so on a strict no-win no-fee basis. Under no circumstances will you owe us a fee unless (and until) we win you compensation.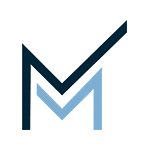 Montgomery Law is a Dallas-based personal injury law firm focused on getting clients the justice and compensation they deserve.
Call us toll-free at 1-833-720-6090 to discuss your case today for no cost.