Did you suffer a serious injury requiring amputation?
Call the Dallas injury attorneys at Montgomery Law.
Trauma resulting in the amputation of a limb or appendage is among the most-serious types of injuries one can endure. In addition to the pain and suffering involved, many amputees suffer from chronic phantom pain and may not be able to return to work.

In America, there are around 185,000 amputations reported every year—45 percent of which are attributed to traumatic injuries. If you've lost a limb or appendage due to the actions or negligence of another, you have every right to seek compensation for your losses through a personal injury claim or lawsuit. Unfortunately, for the majority of victims, no amount of money can truly make up for such a traumatic injury.
While scientific advances and sophisticated prosthetics have dramatically improved the quality of life for countless amputees, the truth is that many families in Dallas simply do not have the financial means to afford state-of-the-art prostheses. At Montgomery Law, our job is to hold those responsible accountable for their actions, ensure that you get the medical care you require, and to fight to get you the compensation you truly deserve.
Whether you were injured at work, in a car accident, due to defective equipment, or some other traumatic incident, our attorneys will represent you throughout the entire process and look after your best interests—and all at no out of pocket cost. We handle all personal injury cases on a no-win no-fee basis, and are happy to answer your questions free of charge at 214-720-6090 (local) or 1-833-720-6090 (toll-free).
Common Causes of Amputations
Injuries resulting in dismemberment or requiring amputation can occur in a variety of ways, and tend to range in severity. Most amputations occur to the fingers or toes, but it's not uncommon for a severe injury to result in the partial or total loss of an entire limb.
Here's a quick rundown of how major amputations are categorized:
Partial Foot Amputation

Ankle Disarticulation

Below-Knee Amputation (Trans-Tibial)

Knee Disarticulation

Above-Knee Amputation (Trans-Femoral)

Hip Disarticulation

Trans-Pelvic Disarticulation
Partial Hand Amputation

Wrist Disarticulation

Below-Elbow Amputation (Trans-Radial)

Elbow Disarticulation

Above-Elbow Amputation (Trans-Humeral)

Shoulder Disarticulation

Forequarter Amputation
Injuries That Occur on the Job
According to the Occupational Safety and Health Administration (OSHA), approximately 20,000 American workers suffer amputations while on the job each year. In many of these cases, the victims suffer permanently disabilities which derail their career and leave them with a reduced earnings capacity.
Amputations are most-prevalent in the manufacturing sector and the construction industry. While increasing enforcement of safeguards in the workplace designed to prevent such serious injuries do exist, some employers continue to subject their workers to unsafe and oftentimes hazardous working conditions. If your employer failed to properly train you or keep you safe from reasonable injury, our Dallas attorneys may be able to help you recover compensation.
Amputations in the workplace occur most-frequently when employees set up, adjust, clean, lubricate, maintain, and/or operate poorly-safeguarded machinery such as conveyors, roll-bending machines, meat grinders, food slicers, band saws, drill presses, milling machines, power tools, shears, forklifts, and trash compactors. In fact, any improperly-guarded machinery part can result in traumatic amputation.
How Much is My Case Worth?
The value of your case generally depends on the damages you've suffered as a result. Unfortunately, it can be difficult to impossible to predict the true value of your case until you have a full understanding of your medical expenses and your outlook moving forward.
Recovery from an amputation injury (either partial or complete) may require extensive hospitalization, years of physical therapy, future surgeries, prosthetics, and other types of rehabilitation. Treatment can last for years and reach into the hundreds of thousands of dollars, which is why having an attorney who will fight for every penny you're owed is so important.
In addition to your medical expenses, there are other types of non-economic losses which can increase the potential value of your claim. Some categories of damages are subjective in nature (e.g., pain and suffering, disfigurement), but your attorney should be able to help with this valuation through the testimony of an expert medical witness.
Finally, it's important to remember that many amputation victims may require home modifications or assistive care. Not only are these expenses absolutely part of your total damages claim, but if you're unable to return to work and earn a living, you may also be owed the income you were expected to earn up to retirement.
Our Law Firm is Here to Help
An amputation injury can cause severe emotional trauma and permanent physical disabilities. Having a good attorney on your side can not only help ensure that you receive the medical attention you truly need, but will give you the best chance at recovering the money you're rightfully owed.
Insurance companies will attempt to convince you that you don't need an attorney, but you have to remember that they're only looking out for their bottom line. They have a team of attorneys already working against you, which is why you need someone looking out for your best interests.
If you or a loved one has suffered from the loss of a limb, digit, or other amputation injury, we understand how devastating this is and how important it is to have great legal representation. Montgomery Law is a firm you can trust. Our highly experienced attorneys are aware of the long-term and devastating effects an amputation can cause, and we strive to provide effective legal representation to all of our clients.
Best of all, we work exclusively on a no-win, no-fee basis. Consultations are always free, so you have nothing to lose by contacting us. Call us today at 214-720-6090 (local) or 1-833-720-6090 (toll-free) for more information.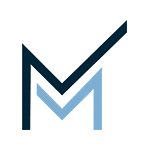 Montgomery Law is a Dallas-based personal injury law firm focused on getting clients the justice and compensation they deserve.
Call us toll-free at 1-833-720-6090 to discuss your case today for no cost.