Oil and gas drilling accidents are often catastrophic.
Our attorneys are here to fight for what you're owed.
For many Texans, working in the oilfields is a natural choice. The oil and gas industry is booming in Texas, yet these types of jobs can be incredibly dangerous—especially when employers put profits ahead of their workers' safety.
Working in oil and gas extraction is particularly risky when compared to other jobs, but that doesn't mean that no one's to blame when it comes to an accident. According to the Bureau of Labor Statistics (BLS), the fatality rate for this industry is approximately 5 times that of all other industries combined. The danger associated with oil/gas drilling even increases during boom times—often due to employers taking shortcuts.
From 2008 through 2017, there were over 1,500 workers killed in the oil & gas drilling industry. During that same period, the Occupational Safety and Health Administration (OSHA) cited oil and gas extraction companies in the U.S. for over 10,000 safety violations. A whopping 64% of these violations were serious, meaning that they were "likely to result in death or serious physical harm."
These numbers demonstrate the brutal reality of just how dangerous oil and gas drilling can be, but let's consider the underlying causes of these accidents. All too often, drilling, fracking, and exploration companies are repeatedly found to be skirting, ignoring, or blatantly violating federal safety regulations designed to keep workers safe. Unsurprisingly, investigations have historically shown that most oilfield accidents were completely avoidable.
At Montgomery Law, our job is to make sure that workers who've been injured on the job are fully compensated for their losses. We will fight for every dollar victims are owed in compensation, and we don't back down from a fight. For those who've lost a loved one in a drilling accident, we will make it our job to find answers and ensure that your family is compensated for your loss.
Our law firm offers free consultations to all prospective clients, and we handle every case on a no-win no-fee basis. If you have questions, shoot us a quick email or call our Texas oilfield accident lawyers today at 214-720-6090 (local) or 1-833-720-6090 (toll-free) for a free consultation.
Common Injuries to Texas Oilfield Workers
Although there's no limit to the types of injuries that a roughneck can suffer while on the job, certain types of injuries do tend to occur more frequently than others. Some of the most-common types of oilfield injuries include:
The potential for devastating injuries in this field of work is significant, which is why employers in this industry have a special duty to ensure that their workers are reasonably safe from foreseeable harm.
Oil and gas workers frequently come into close contact with hazardous chemicals, electrical currents, fires, gases, and other toxic substances. Because of this, employers must ensure their workers are properly trained, supervised, provided personal protective equipment (PPE), and more. Failure to do so could leave the company open to liability should someone become injured or killed as a result.
Common Causes of Oilfield Injuries
There are both immediate and underlying causes to nearly every oilfield accident. The most obvious (immediate) causes can include—but are not limited to—the following:
Fires & Explosions

Well Blowouts

Fracking Accidents
Of course, beyond these immediate causes, there are often several underlying reasons why an accident like this was allowed to occur in the first place. Was the company in charge fully complying with safety standards as required by federal and state law? Were all workers adequately trained, equipped, and supervised?
Many oil and gas extraction companies improperly store hazardous fluids, and plenty of drilling accidents could have been avoided had the employer properly maintained their equipment. Similarly, if a worker suffers an injury due to a faulty or defective piece of equipment, their claim may fall under the umbrella of product liability law. Any one of these issues could have a big impact on how your claim is handled.
You May Not Be Covered by Workers' Compensation
Contrary to what you might have been led to believe, a work injury case in Texas is not automatically a "workers' compensation" case. In fact, Texas is unique in that it does not require employers to carry workers' compensation coverage for their employees.
Companies who do carry workers' compensation insurance usually pay a hefty premium, but the upside for them is that it protects them from almost all injury-related lawsuits. Workers' comp claims are considered no-fault, but compensation is also often quite limited.
Employers who do not subscribe to a state-approved workers' compensation program for their employees (known as "non-subscribers") have no such protection. While many companies choose to go without this coverage, if an employee is injured on the job due to negligence, they have every right to seek 100 percent of their related damages (e.g., medical bills, lost wages, pain and suffering, etc). The downside is that the burden is on the victim (and their attorney) to prove every element of their case.
The Dallas Oilfield Accident Attorneys at Montgomery Law
A serious injury can be devastating. The team at Montgomery Law understands how challenging this can be—emotionally and financially—but our job is to look out for your best interests and ensure you're fully compensated for your losses.
Our law firm offers free initial consultations, where we analyze the facts of your case and help you decide how to move forward with your claim. We handle all cases on a no-win no-fee basis, so there is never a financial risk associated with pursuing your case.
To learn more or to schedule an appointment with our oilfield injury attorneys, contact us today at 214-720-6090 (local) or 1-833-720-6090 (toll-free), or email us right now to schedule an appointment.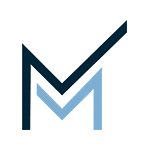 Montgomery Law is a Dallas-based personal injury law firm focused on getting clients the justice and compensation they deserve.
Call us toll-free at 1-833-720-6090 to discuss your case today for no cost.