Was a loved one injured in a natural gas explosion?
Our Dallas attorneys can help your family seek justice.
The circumstances leading to natural gas explosions in Dallas can vary, but are often the result of deteriorating pipes and faulty fittings. Our job is to ensure that victims and their families receive the justice they deserve.
As you may know, 2018 was a frightening year for natural gas explosions in the Dallas area. In February, a 12-year-old girl was killed in a gas-fueled house explosion in northwest Dallas. A month later, two people were seriously injured in another natural gas explosion involving a south Dallas duplex. In fact, natural gas leaks have caused over two dozen home explosions across North and Central Texas since 2006, resulting in at least nine deaths and 22 injuries.
The gas company involved in both Dallas explosions, Atmos Energy, has been heavily criticized for failing to recognize the immediate danger posed after several leaks were reported within the neighborhood—some up to seven weeks prior to the fatal explosion. Atmos says the problem was caused by corroded cast iron pipes running underground, many of which were installed prior to 1940 but never replaced.
Gas and energy companies (as well as those who service residential or commercial gas lines) have a legal responsibility to keep homeowners and the general public reasonably safe from foreseeable harm. When a company fails in this regard and someone is injured or killed as a result of their negligence, they can be held liable through a personal injury claim or wrongful death lawsuit.
If your family has suffered injury or the loss of life due to a home explosion caused by a natural gas or propane leak, you need an attorney on your side who will aggressively investigate your case and pursue compensation on your behalf. At Montgomery Law, we take pride in getting our clients the justice and compensation they deserve—and we handle all cases on a no-win no-fee basis.
Natural Gas Explosions Often Cause Catastrophic Injuries
According to the DOT's Pipeline and Hazardous Materials Safety Administration, there have been over 11,000 pipeline incidents over the last 20 years nationwide. Moreover, there have been almost 1,000 reported gas line explosions during that time, resulting in over 1,000 burns, serious injuries, and fatalities.
Natural gas explosions are often fatal, but can also cause a number of catastrophic injuries, such as:
Not only do victims deserve to be compensated for their medical bills and lost wages, they deserve to be compensated for all of their related damages. This includes any and all property damage, expected future medical care, loss of future income, as well as compensation for your pain and suffering, disfigurement, and/or resulting disability.
While gas companies will do everything in their power to skirt liability by withholding information and pointing the finger elsewhere, our job is to counter these arguments, collect evidence, and fight on your behalf for every penny you're owed. We're confident in our legal prowess, which is why we work on contingency. Under no circumstances will you owe us a dollar in attorneys fees unless (and until) we win your case.
Who is Liable for a Natural Gas Explosion?
Identifying the party (or parties) responsible for a natural gas explosion or fire can be very complex. Each case is unique, and needs to be carefully investigated to determine the person or company responsible for the gas leak. There are many parties who could be considered at fault, including:
Natural gas utility companies
Gas line repair and maintenance companies
Other private companies working on or around gas lines
Negligent neighbors
Gas pipe manufacturers
Gas appliance manufacturers
With most home explosions, the extent of the damage often makes finding the cause of the blast that much more difficult. That is where an experienced gas explosion attorney comes into play. Our attorneys and investigators know what important facts to look for, and we have the experts on hand to examine and analyze the evidence necessary to determine exactly what led up to the explosion.
The Importance of Legal Representation
If you've ever pursued a personal injury claim yourself in the past, you likely already understand the value of having an attorney on your side. Defendants and insurance companies alike are ruthless when it comes to protecting themselves from liability.
Most defendants will deny liability from the onset by default, and won't even entertain the idea settling out of court. They know that the burden is on you to prove your claims, and if you don't have legal representation, they simply have no reason to play fair.
Natural gas explosions often result in serious burns, catastrophic injuries, or wrongful death—and damages in these types of cases can easily reach into the millions of dollars. If you've been injured or have lost a loved one due to a propane or natural gas explosion, you need someone in your corner who will fight for the justice and compensation you deserve.
Call the Dallas lawyers at Montgomery Law today at 214-720-6090 (local) or 1-833-720-6090 (toll-free) for a free consultation. Our team is available 24 hours a day by phone or email, and we never charge a fee unless (and until) we win your case.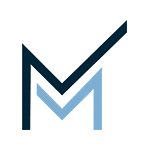 Montgomery Law is a Dallas-based personal injury law firm focused on getting clients the justice and compensation they deserve.
Call us toll-free at 1-833-720-6090 to discuss your case today for no cost.