Your family deserves justice after an airplane crash,
and the Dallas attorneys at Montgomery Law can help.
Despite substantial advances in aviation safety and associated technology, airplane accidents and helicopter crashes related to mechanical failure—as well as human error—continue across Texas and the United States.
Aviation accidents comprise some of the most horrifying and feared disasters one can experience. Survivors and/or their family members only want justice and accountability, yet there sadly tends to be a mad scramble among aircraft manufacturers, pilots, airports, and/or airlines to deny any responsibility or liability immediately after any aviation accident—regardless of the facts.
After any aviation accident (i.e., plane accident or helicopter crash), it is critical for loved ones of the victims to act quickly when it comes to seeking legal assistance. In order to conduct a thorough investigation, your attorney may need to preserve valuable evidence as soon as possible in order to assess responsibility and advise you of your legal options moving forward.
At Montgomery Law, our job is to help injured victims and the families of those wrongfully killed. We handle all aviation accident cases on a no-win no-fee basis, and we're happy to answer your questions 24 hours a day by phone or email. To learn how we can help, call us today at 214-720-6090 (local) or 1-833-720-6090 (toll-free) for a free consultation.
Causes of Aviation Accidents
According to the National Transportation Safety Board (NTSB), there were 1,335 civil aviation accidents resulting in 408 fatalities in the US in 2016. Those who survive such accidents often face catastrophic injuries including serious burns, amputation, paralysis, and lifelong disability.
Aviation accidents (including those involving airplanes, helicopters, hot air balloons, etc.) are often traced back to one or more of the following contributory factors:
Pilot error
Poor training
Equipment failure
Airline/ATC error
Manufacturing or structural defects
Improper aircraft maintenance
The truth of the matter is that aviation accidents almost always come down to negligence. Unfortunately the burden of proof is entirely on you as the plaintiff, which is why you should always discuss your case with an aviation accident lawyer as soon as possible.
What a Lawsuit Seeks to Recover
With any personal injury or wrongful death case, a claim or lawsuit is intended to hold the responsible party (or parties) financially accountable for the victim's losses. While nothing can turn back time, the civil justice system ensures that even the "little guy" has an opportunity to present their case and seek the justice they feel they deserve.
Even if your injuries were minor to moderate (e.g., being struck by a falling object due to turbulence), you may be owed compensation for any related medical expenses, lost earnings, and more. If you suffered catastrophic injuries resulting in serious physical pain or disfigurement, you may also be owed compensation for pain and suffering, lost wages, or even a diminished earnings capacity.
For those of you who have lost a loved one in a plane crash or helicopter accident, we understand that financial compensation is probably the least of your concerns. While damages in a wrongful death case can easily reach into the hundreds of thousands or million of dollars, these lawsuits can also spur safety changes industry-wide, potentially saving countless lives in the future.
The Airplane Accident Lawyers at Montgomery Law
If you or someone you love was in an airplane accident or helicopter crash, our Dallas lawyers are here to help. We understand the various issues associated with aviation accidents—as well as the potential legal and financial concerns which may arise.
Aviation accident cases in Texas are complex. By retaining the services of an experienced attorney, you can ensure that you always have an advocate on your side who's looking out for your best interests. Montgomery Law handles all aviation accident cases on a no-win no-fee basis, and our team is fully committed to ensuring that you have the best chance at a successful case—no matter how much work it takes.
We're happy to answer your questions by phone or email 24 hours a day, and we invite you to call us at 214-720-6090 (local) or 1-833-720-6090 (toll-free) for a free consultation.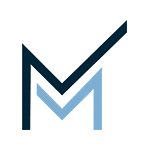 Montgomery Law is a Dallas-based personal injury law firm focused on getting clients the justice and compensation they deserve.
Call us toll-free at 1-833-720-6090 to discuss your case today for no cost.