Injured or lost a loved one in a Texas boat accident?
Call us today at 214-720-6090 for a free consultation.
The majority of boating accidents in Texas are caused by negligence. At Montgomery Law, our job is to help victims recover the compensation they deserve following a personal injury or wrongful death accident.
North Texas is home to countless lakes and reservoirs, many of which are heavily populated by boats and watercraft throughout the summer months. Boating can be great fun, but as with anything else, accidents can occur when people act recklessly or fail to operate their vehicles responsibly.
Most recreational watercraft accidents are a direct result of operators who were not paying attention, exhibiting dangerous behavior such as speeding, ignoring the rules, or boating while under the influence of alcohol or drugs.
Boat accidents often cause catastrophic injuries, and in many cases the results can be fatal. If you or a loved one has sustained an injury—or even worse, if a wrongful death occurred—then it is critical to understand your rights and legal options.
The Dallas attorneys at Montgomery Law are experienced, knowledgeable, and are more than happy to answer any questions you have about your case. Our law firm is dedicated to making sure that those responsible for your injuries and losses are held liable for their negligence, and we operate on a strict no-win no-fee basis. We've helped countless families who've been in your position, and we invite you to call us 24/7 at 214-720-6090 (local) or 1-833-720-6090 (toll-free) for a free consultation.
Boat Accident Statistics in Texas
Texas is home to nearly 7,000 freshwater lakes and reservoirs, many of which are located close to Dallas-Fort Worth. This includes major reservoirs such as Lewisville Lake, Lake Ray Hubbard, Lake Grapevine, Joe Pool Lake, Lake Lavon, Lake Texoma, Eagle Mountain Lake, Mountain Creek Lake, Lake Worth, Benbrook Lake, and Lake Ray Roberts.
In 2013 alone, there were at least 206 boating accidents reported in Texas, resulting in at least 85 injuries and 22 fatalities. Most boat crashes occur on the weekends, especially in the afternoon and early evening. Statistics show that alcohol is a huge factor, playing a role in nearly half of all boating accidents in our state.
According to the Texas Parks and Wildlife Department, whopping 85% of drowning victims were reportedly not wearing a life jacket at the time of the accident.
Texas has its own laws that oversee boating and other personal watercraft (PWC), including speed limits, hours of operation, required safety equipment, and more. The following are just a few of the many water safety regulations set forth by the Texas Parks & Wildlife Department.
No person may operate a personal watercraft (Jet Ski, Sea-Doo, etc.) or motorboat on public waters unless the person is at least 13 years of age or accompanied by an adult who can lawfully operate the vessel.
Life jackets must be made available to all occupants, and anyone under the age of 13 must always wear a life jacket while the vessel is underway.
Anyone riding a personal watercraft or being towed behind a motorboat must wear a personal flotation device at all times.
Boaters who were born on or after 09/01/1993 are required to partake in a TPWD-certified boater education course.
Boats and other watercraft must be registered with the local tax collector's office prior to use.
Collisions that result in an injury or over $2,000 of property damage must be reported within 30 days (or within 48 hours if a death occurs).
All vessels must exhibit at least one bright light, lantern, or flashlight visible from around the horizon at all times.
It is prohibited to operate a personal watercraft or engage in water skiing or other similar activities after sunset or before sunrise.
Boats and other personal watercraft may not operate at a rate of speed greater than what is "reasonable and prudent," or greater than what will allow the driver to stop the vessel within the assured clear distance ahead.
Boaters must adhere to certain restrictions such as no-wake zones, staying clear of designated swimming areas, etc.
It is illegal to operate a boat while intoxicated (defined by the loss of mental or physical faculties, or a blood alcohol content of .08 or higher).
It is every boater's responsibility to adhere to the law, which is why it's vital that you know and understand the current rules and regulations for whichever body of water you are visiting. These laws not only carry stiff criminal penalties, but also open the operator up to civil liability should someone become injured or killed as a result.
Liability When it Comes To a Boat Accident
Responsibility for a boating accident ultimately comes down to the facts and circumstances surrounding the event. Boating injuries usually occur when your boat or personal watercraft collides with another boat or PWC, but can also occur when your boat hits another vehicle's wake or runs into a submerged object.
If you are injured in a boating accident, you must be able to prove that someone else's negligence (failure to act with reasonable care) caused your injuries in order to win your claim and recover compensation. Even in cases where another boater was obviously at fault, insurance companies will often try to shift part of the blame onto the victim, which can be tough to dispute without the help of an attorney. In fact, they may try and place the blame solely on you, or onto a third party such as the boat's manufacturer due to a claimed product liability issue.
The important thing to remember is that the insurance company is not looking out for your best interests. They're only worried about saving the company money, and without an attorney on your side, they know they hold the upper hand.
Recoverable Damages (What You Can Sue For)
Similar to automobile accidents, if a boat accident was caused by an operator's negligence, victims are entitled to seek compensation for all of their related damages, including medical bills and future medical expenses, lost wages, pain and suffering, lost earnings capacity, property damage, and more.
Because Texas does not have a law that requires boaters to carry minimum levels of boat insurance, we strongly recommend that all boaters obtain not only liability coverage on their watercraft, but also uninsured boater coverage. If another person was at fault but does not have liability insurance themselves, then it may be difficult to impossible to recover the damages you're owed. It's important to note that one's car insurance does not cover a boating accident in the state of Texas.
An immediate investigation into any boating accident is not only necessary, it's crucial. Even though the Texas Parks and Wildlife Department investigates boating accidents that result in serious injury or death, it is important for you to seek legal representation to ensure that your rights are preserved and that all evidence is taken into account.
If you or a loved one has suffered a Dallas boating accident that resulted in injury or death, trust the attorneys at Montgomery Law to help you through the tough road ahead. Our highly-experienced attorneys are aware of the complexities inherent to boating law in Texas, and we strive to provide effective legal representation to every single one of our clients.
Because we work exclusively on a no-win, no-fee basis, there's nothing to lose by contacting us for a free consultation. We understand the hardships you're facing right now, and we're here to help. Email us via our contact form, or call us 24 hours a day at 214-720-6090 (local) or 1-833-720-6090 (toll-free) to discuss your options.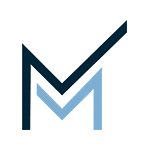 Montgomery Law is a Dallas-based personal injury law firm focused on getting clients the justice and compensation they deserve.
Call us toll-free at 1-833-720-6090 to discuss your case today for no cost.