Have you suffered a fracture caused by a car crash?
Call us today. Don't settle for less than you're owed!
Broken bones aren't just painful, they can also lead to long-term health problems. Don't let the insurance company settle for less than you're owed. The Dallas car accident attorneys at Montgomery Law can help with your claim on a no-win no-fee basis.
Our law firm focuses on helping victims of car accidents throughout the Dallas-Fort Worth Metroplex, and we see the full picture when is comes to damages and the compensation you're owed. We understand that many of those who suffer a broken bone in a car accident will require surgery, are prone to long-term health problems (such as arthritis), and may even continue to suffer from chronic pain long into the future.
We don't just fight for what our clients need today. We fight for what they will need in the future as well. We know that money can't undo the pain our clients endure, but it can help them put their lives back together.
The insurance company isn't going to play fair, and without a solid claim backed up by evidence and expert testimony (as well as an attorney willing to take them to court), you will never be offered anywhere close to the true value of your claim. Instead of dealing with the insurance company on your own, you need a fighter in your corner; someone who's experienced in fighting these battles and who can ensure that your needs are represented.
At Montgomery Law, all we do is help injured victims get the money they deserve following a car accident. To learn how we may be able to help, call Montgomery Law at 214-720-6090 or 1-833-720-6090 today for a free consultation. We're available 24 hours a day, and and can even be reached by text message or email.
When it comes to auto accidents, broken bones most-commonly occur to the arms/wrists and hands, legs/knees and feet, collarbone, sternum, and ribs. In more-serious collisions, fractures can occur to the hip and pelvis, spine, or even the skull. There are varying degrees of fractures, which can present in different ways.
Transverse fractures occur when the bone breaks at across 

the

 bone's 

axis.

Oblique fractures occur when your bone breaks diagonally instead of straight across.
Stable fractures are often difficult to identify, as the two ends of the bone still line up.
Open fractures are much more serious, as the broken bone actually pierces the skin.
Comminuted fractures occur when the bone shatters into at least three pieces. It is much more difficult for this type of fracture to heal properly.
As you can imagine, the more severe the fracture, the higher the likelihood for complications to occur. You may need surgery to properly set the bone, you'll also likely have to go through an extensive rehabilitation program, and in some cases you may never regain full functionality.
Prompt and proper treatment is crucial when it comes to a broken bone, and under no circumstances should you even entertain the idea of settling with the insurance company until after you have completed treatment and have a full understanding of your current and future expected damages.
Calculating the Value of Your Case
Texas courts consider two main categories of damages (losses) when it comes to a personal injury claim; economic damages and non-economic damages.
Due to the subjective nature of non-economic damages, insurance companies will often attempt to downplay their significance and tell you that they are not being considered as part of your claim. This is completely untrue, and a clear indicator that they are not acting in your best interests.
No one can force an insurance company to pay out on a claim except through a court order, and insurance companies know that they hold the upper hand when it comes to an unrepresented claimant. While we understand the desire to resolve your claim yourself, the truth is that, statistically, car accident victims who hired attorneys were paid an average of 3.5 times more than those who did not.
The Dallas car accident lawyers at Montgomery Law have considerable experienced helping victims just like you navigate the claims process following an injury accident. We begin the process by taking the load off your shoulders and handling all communication with the insurance company, and will work to build your case and ensure that you receive top notch medical treatment.
We work with doctors and expert witnesses to learn what you can expect down the road, and will work to get you every dime you deserve without asking you to risk a penny of your own money. We work on a no-win no-fee basis, and are available 24 hours a day by phone or email to answer your questions. Call us today at 214-720-6090 (local) or 1-833-720-6090 (toll-free) for a free consultation.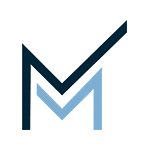 Montgomery Law is a Dallas-based personal injury law firm focused on getting clients the justice and compensation they deserve.
Call us toll-free at 1-833-720-6090 to discuss your case today for no cost.