Have you or a loved one suffered a serious eye injury?
Call the Dallas injury attorneys at Montgomery Law.
Eye injuries are generally considered to be some of the most traumatic types of personal injuries, as they often lead to permanent vision loss and can have a serious impact on your quality of life, independence, and mobility.
For many, sight is considered to be the most-important of the five senses. Without the ability to see, most of us couldn't participate in many of the activities that make life so enjoyable. Not only do eye injuries tend to cause immense pain and suffering, but they could also result in permanent disability which may have an effect on your ability to return to work and earn a living.
According to the Centers for Disease Control and Prevention (CDC), vision loss is associated with a number of health problems, including depression, strokes, and cognitive decline. Studies show that quality of life also declines with vision loss, as victims typically lose the ability to drive, read, keep accounts, recognize faces, and perform day to day activities. That is why eye injuries can be so devastating, particularly when they occur due to the negligence of another.
There is no question that injuries to the eyes can lead to tremendous damages, both for the injured person and their loved ones. A skilled Dallas personal injury attorney can work with victims of eye injuries to help them recover compensation for their losses. At Montgomery Law, we are highly skilled at assisting people who have been hurt through the negligence of others. We handle all cases on a no-win no-fee basis, and are available 24 hours a day for a free consultation.
If you have questions or would like to discuss how we can help, contact us today by email, or call us at 214-720-6090 (local) or 1-833-720-6090 (toll-free).
Eye Injuries Occurring On the Job
According to the National Institute for Occupational Safety and Health (NIOSH), more than 2,000 workers seek medical treatment each day in the United States as a result of an eye injury sustained at work. The majority of these injuries are caused by small particles (e.g., metal shavings, wood chips, and other debris) striking or scraping the eye after being ejected by power tools, saws, and other equipment. Falling objects may also strike the face or eye, causing blunt-force trauma to the eyeball or eye socket.
Workplace eye injuries can be caused by a number of sources, from projectiles to power equipment, and even exposure to harmful chemicals. Certain other factors can also cause eye injuries, including the use of bright lights without proper eye protection.
When necessary, workers should be fully outfitted with personal protective equipment (e.g., protective goggles) in order to prevent foreseeable injuries. If the employer fails to provide such protection (or fails to properly train and supervise their workers), they could be held liable for any and all resulting damages through a work injury claim.
While most workplace injuries are handled through the Texas workers' compensation system, it's important to note that workers' compensation coverage is optional for employers in Texas. If the employer is a non-subscriber, victims must usually pursue a negligence claim against the employer or a third party. Because of this, its important not to make any decisions regarding your legal options until you have spoken with a personal injury attorney.
Brain Injuries and Other Causes of Vision Loss
Beyond workplace accidents, there are many ways that a person can suffer injury-related vision loss or blindness. Penetrating eye injuries may occur during laser eye surgery, during an explosion, or as the result of a violent attack or intentional act. However, another very common cause of vision loss is an injury to the head.
In a serious car accident, a person's head may be violently shaken or collide with part of the vehicle. This type of trauma may result in what's known as a traumatic brain injury (TBI). In some cases, brain injuries can result in neurological vision loss—especially if the optic nerve or visual cortex is damaged as a result of the impact, swelling in the brain, or a vitreous hemorrhage. Similarly, a slip and fall accident that involves head trauma can also lead to retinal detachment or cognitive impairment.
If another person's actions (whether intentional or the result of negligence) cause you to suffer an eye injury, it's important to have a skilled Dallas personal injury attorney on your side to protect your best interests. Not only can they help you with your claim on a no-win no-fee basis, they can also ensure you get top-notch medical treatment at no out-of-pocket cost.
Eye Injuries, Severity, and Resulting Damages
There are a number of serious effects associated with eye injuries. If not treated promptly, your injuries could lead to permanent vision damage, including blindness. If you are experiencing any of the following symptoms (especially after a blow to the head), it's important that you seek medical attention immediately.
Blurred vision, double vision, partial blindness, or difficulty focusing;
Nausea or vomiting when shifting gaze;
Sensitivity to light;
Difficulty distinguishing colors;
Aching eyes or headaches.
When it comes to the potential value of your personal injury case, it really comes down to the losses you've suffered (or will continue to suffer from moving forward). Not only do you deserve to be compensated for your medical expenses and lost wages, but you also deserve compensation for any resulting pain and suffering, disfigurement, expected future medical treatment, loss of enjoyment of life, and any reduction in your earnings capacity.
The Value of a Personal Injury Attorney
The bottom line is that eye injuries can be quite severe, and the severity of your damages are not always obvious early on. Anyone who has suffered an injury to the eye—whether it occurred at work, in a car accident, a slip and fall, or elsewhere—needs to ensure that their legal rights are protected.
Because eye injuries can cause significant health issues and a reduced quality of life, it is extremely important to hire an attorney who understands what is at stake in your case. Attorney Sadat Montgomery is dedicated to helping victims just like you obtain the justice and compensation they deserve.
Montgomery Law is happy to speak with you by phone or email, where we will explain your rights and options at no cost. If we feel that we can help with your claim, we'll offer to do so on a no-win no-fee basis. To learn more or to speak with us today, call 214-720-6090 (local) or 1-833-720-6090 (toll-free) 24 hours a day.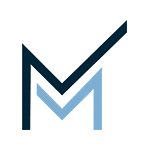 Montgomery Law is a Dallas-based personal injury law firm focused on getting clients the justice and compensation they deserve.
Call us toll-free at 1-833-720-6090 to discuss your case today for no cost.